/ Source: Associated Press
PEKANBARU, Indonesia — Indonesian authorities said about 200 inmates remained at large two days after a mass escape from an overcrowded prison on Sumatra island.
The prison break Friday occurred when prisoners were let out of their cells at Sialang Bungkuk Prison in Pekanbaru, the capital of Riau province, to perform prayers. They broke through a prison door, overwhelming the few guards on duty.
Local police chief Susanto, who goes by one name, said 242 men were recaptured by Sunday morning leaving about 200 still at large.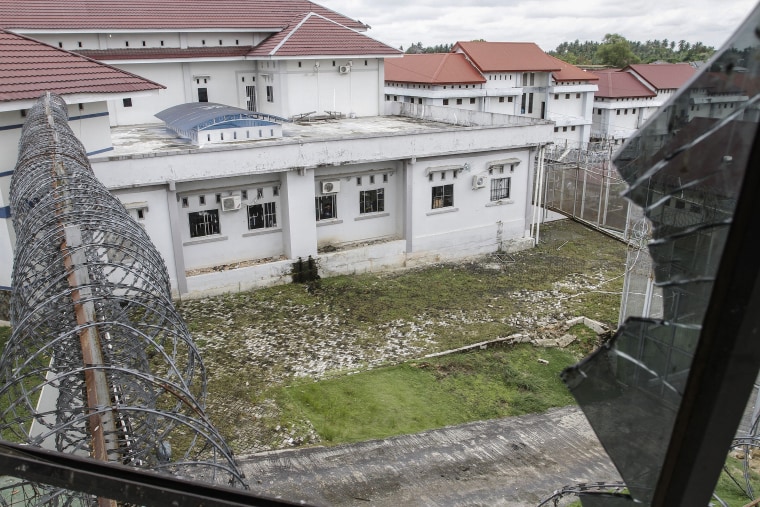 Authorities were initially uncertain about how many prisoners had escaped from the prison, estimating the numbers at between 100 and 300.
Police said some of the men surrendered or were returned by their families while others were captured by residents, police and soldiers.
Various officials have said the prisoners were angry at poor conditions and treatment. The prison has a capacity of about 360 but according to local police spokesman Guntur Aryo Tejo it is holding more than 1,870 men.
Tejo said four of the recaptured inmates were apprehended by police late Friday about 62 miles (100 kilometers) from the prison on a bus heading for neighboring West Sumatra province.
Hundreds of police and soldiers have been deployed since Friday in the hunt for the prisoners.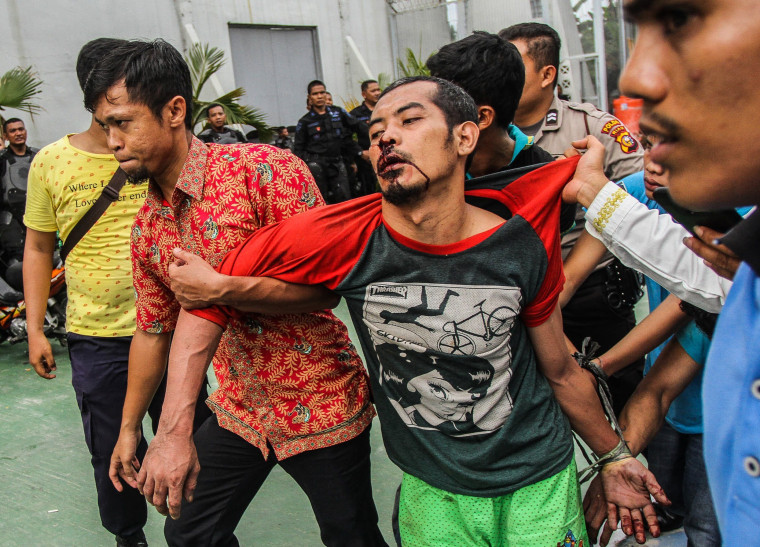 Jailbreaks are common in Indonesia where overcrowding has become a significant problem in prisons that are struggling to cope with poor funding and an influx of people arrested under a war on drugs.
Friday's escape was the biggest since July 2013 when about 240 prisoners, including several convicted terrorists, escaped following a deadly riot at a prison in Medan, the capital of North Sumatra province.