More than 200 foreign tourists were feared trapped on an Indonesian volcano Wednesday after the peak erupted and sent a plume of ash 6,500 feet in the air, officials said.
More than 1,000 people were evacuated after Mount Barujari erupted just before 3 p.m. Tuesday (3 a.m. ET), officials said.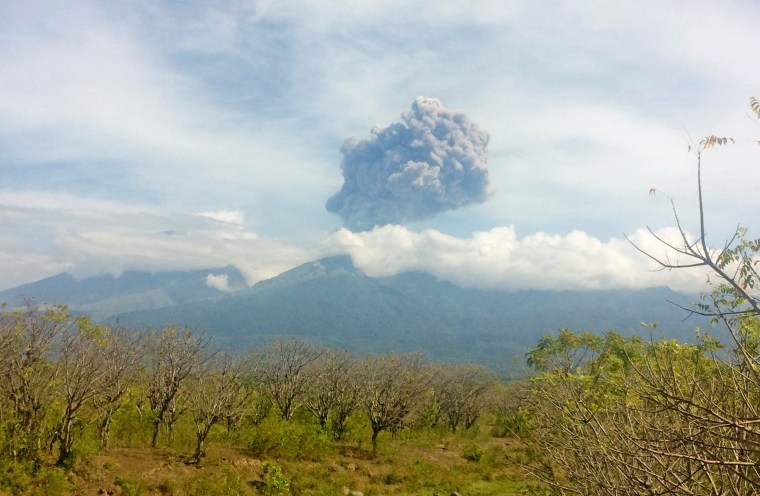 Rescuers initially were looking for at least 389 tourists — 333 of them foreigners — who had registered to climb the mountain since Sunday, according to a statement by the country's National Disaster Management Authority issued late Tuesday.
Around 120 of these hikers, most of them foreigners, were subsequently located and were heading down the mountain Wednesday, local search-and-rescue official Heronimus Guru told The Associated Press.
Related: Where Can You Find Most Volcanoes?
There have been no injuries reported so far — but more than 250 people remained unaccounted for.
Indonesian officials haven't released details about the nationalities of those missing. The U.S. Embassy in Jakarta said it didn't know whether any of the them were American nationals.
Mount Barujari is a "baby volcano" that sits inside the crater of Mount Rinjani, a 12,224-foot-high volcano on Lombok island.