The U.S. Coast Guard has rescued a Scottish rower suffering from a head laceration and stranded in the Atlantic Ocean more than 50 miles offshore of New York.
A crew located Niall Iain Macdonald, 39, around midnight Saturday, Coast Guard officials said.
Sign up for breaking news alerts from NBC News
"We only had about 50 feet of visibility because the fog was so thick offshore making it difficult to locate the boat," said Lt. James Provost, commanding officer of the crew searching for the rower.
Macdonald was attempting to row solo for 3,400 miles from New York to Stornoway, Scotland, to raise money for the Scottish Association for Mental Health.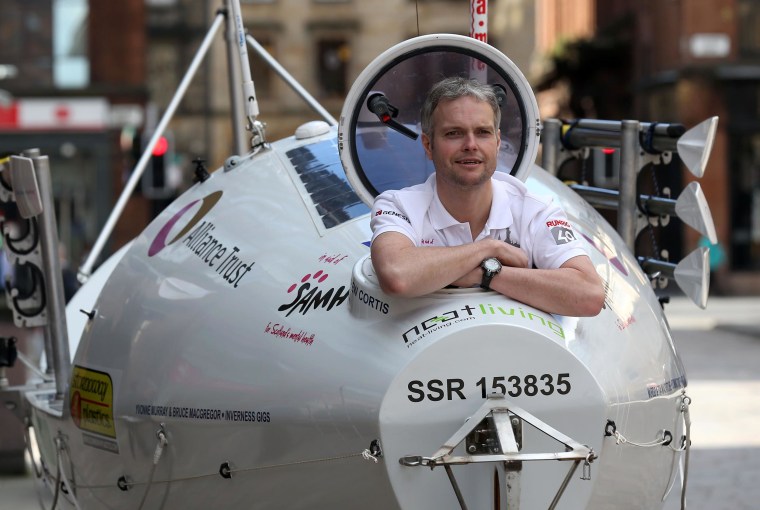 According to the Coast Guard, maritime workers in Falmouth, U.K., alerted a U.S. command center in Boston on Friday about a person aboard a 24-foot rowing boat that had sustained "serious injuries."
"A Coast Guard flight surgeon was consulted and recommended that the rower be medevaced due to his injuries," said the Coast Guard statement.
Provost said Macdonald was found "in a lot of pain," and his face was covered in blood from the cut on his head. He was transported to Bayonne Hospital in New Jersey for treatment.
"He was very thankful that we were there to help him and he was very relieved we were there," Provost adde.
Macdonald's journey began on June 5. According to his website, he aimed to reach Scotland this September.
— Becky Bratu and Elisha Fieldstadt