An insurance company said it should not have to pay claims or lawsuits stemming from a Christmas morning fire that killed five people in Connecticut because a contractor renovating the house misrepresented the type and scope of work he did.
Utica First Insurance Co. argues in a lawsuit filed this week in New York that Michael Borcina misrepresented the number of employees with his company, Tiberias Construction, its sales and payroll, and size and type of work performed. The company says if it knew the facts, it would not have issued coverage.
The fire in Stamford, Conn., blamed on discarded fireplace ashes, killed 9-year-old Lily and 7-year-old twins Sarah and Grace Badger, and their grandparents, Lomer and Pauline Johnson.
The lawsuit says those who could be affected include the girls' parents, Madonna and Matthew Badger; Madonna's brother, Wade Johnson, and the estates of the victims. The Badgers are divorced.
Read the latest on NBCNewYork.com's coverage of the fatal fire
"We are very disappointed that Tiberias Construction's insurance company is trying to get out from under its legal obligations," said David Grudberg, Borcina's attorney.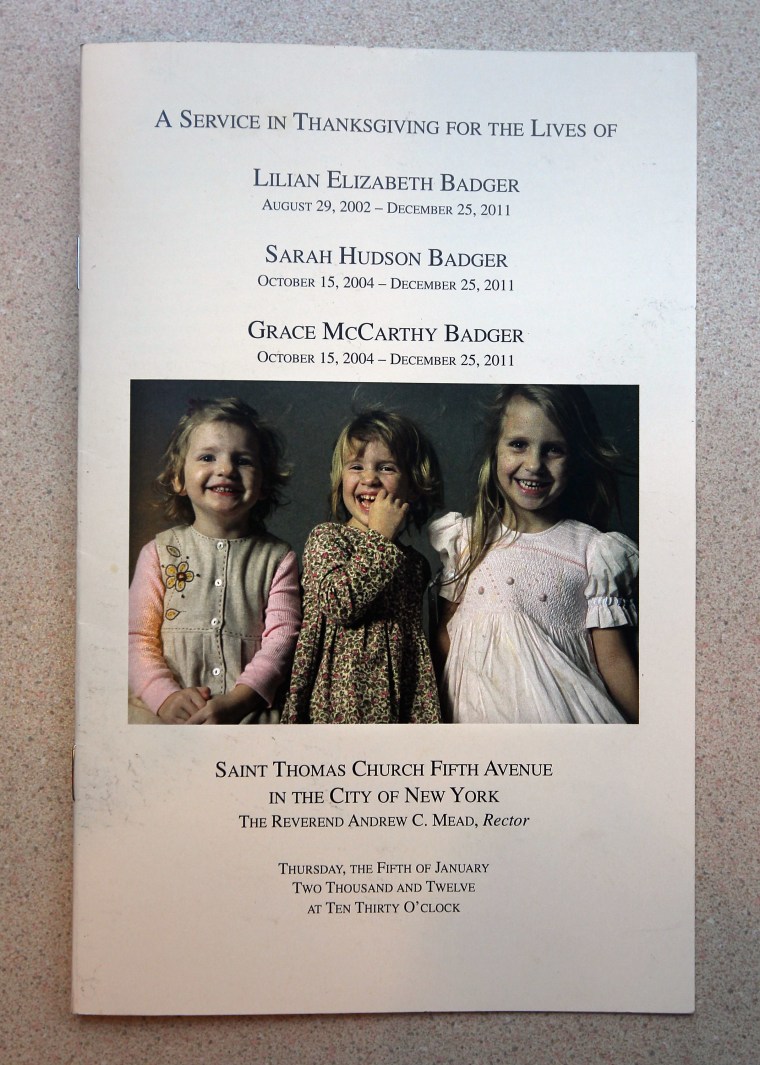 Authorities have said Borcina, who escaped the blaze, is believed to have placed the ashes in or outside an entryway, near the trash. Borcina and Madonna Badger are friends.
Richard Emery, Matthew Badger's attorney, said he has to examine the insurer's claim.
"But at first blush it certainly seems that the insurance company is trying to wiggle out of their responsibility to compensate Borcina's victims," Emery said.
Emery said he was considering a lawsuit against Borcina "and a lot of other people that we believe are responsible for what occurred."
Watch the Top Videos on msnbc.com
Stan Twardy, attorney for Madonna Badger, declined to comment, saying he hadn't seen the lawsuit. A message was left with an attorney for the insurance company.
The insurer says its rules for acceptable types of businesses and risks for which it provides insurance specifies limits on the number of employees, sales, payroll and type of work.
Matthew Badger has started a project that supports underfunded elementary school arts programs in memory of his daughters.
"Nothing is going to bring them back, but perhaps their memory can be perpetuated effectively if the foundation that Matthew Badger has started is properly supported," Emery said.
More content from msnbc.com and NBC News: