The problem is not a new one and it is getting worse.
The gender imbalance in engineering has been widening since the 1980s. Just 18 percent of computer science graduates today are women — less than half of what it was in 1984, according to data from Girls Who Code, a non-profit aimed at advancing women in technology fields.
And while more women now work in many otherjobs traditionally held by men, the rate of women in engineering has remained unchanged since the early 2000s, according to research by the Society of Women Engineers.
Those are a few of the many reasons advocates for women in STEM will gather Friday to celebrate International Women in Engineering Day. What began as an initiative in 2014 by the Women's Engineering Society in the United Kingdom will now be celebrated worldwide for the first time in 2017.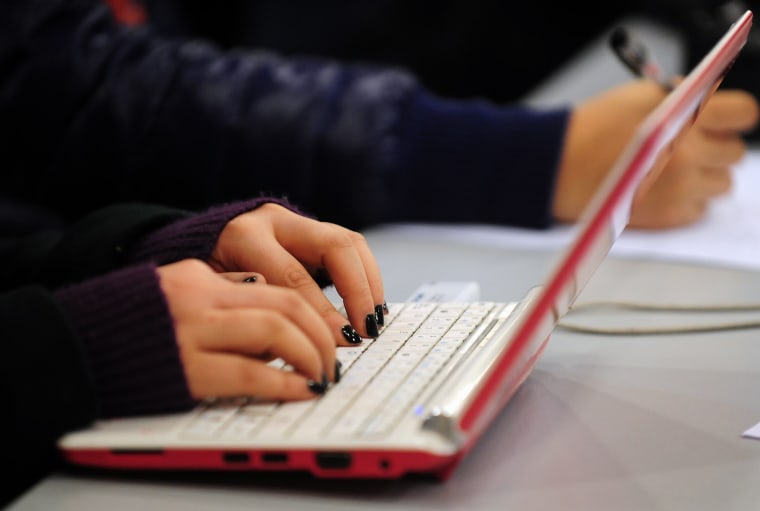 It's all part of an effort to "draw attention to how important women are to engineering, career opportunities for women in engineering, and to celebrate the accomplishments of women in engineering," said Karen Horting, the executive director and CEO of the Society of Women Engineers.
In addition to changing society's perception of women in STEM, International Women in Engineering Day also seeks to promote engineering as a desirable profession.
"It's really part of the process of seeing women professionally on the same level that men are perceived," said Shyla Lintz, a civil engineering student at Bucknell University in Pennsylvania.
Related: #InspireHerMind: Viral Ad Hopes to Draw Girls to STEM Jobs
This year's theme — "Men As Allies" — seeks to underscore the importance of men supporting women "to enter, remain, and reach their potential in engineering," said Kirsten Bodley, chief executive of the Women's Engineering Society.
Lintz explained that the small number of women studying engineering can make going to class "intimidating."
Female engineers and their allies are planning on taking action online as part of the event. Using the hashtags #MenAsAllies and #INWED17, the Society of Women Engineers will be using social media to "push out information, start a dialogue, and answer questions from young women considering the profession or women already in the profession who may be experiencing challenges," said Horting.