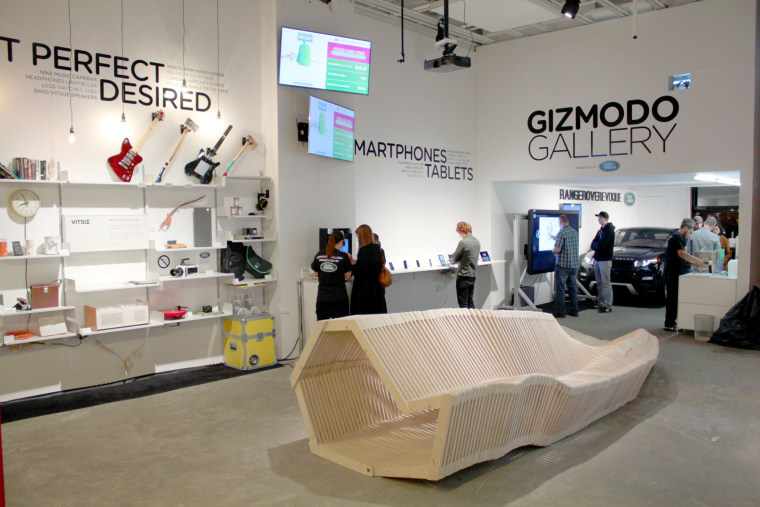 The folks responsible for popular tech blog Gizmodo aren't hiding behind their keyboards and monitors this week. Instead they're occupying a two-thousand square foot space in Manhattan's Lower East Side and running something they call the Gizmodo Gallery — a celebration of all the geeky things we love.
On Monday, members of the press were granted an early sneak peek at the exhibition space (which is open to the public from Dec. 6 until Dec. 11). We were given a chance to leisurely check out the displays of what the Gizmodo team describes as the most desired products, iconic tech relics of the past, the latest and greatest mobile devices and more.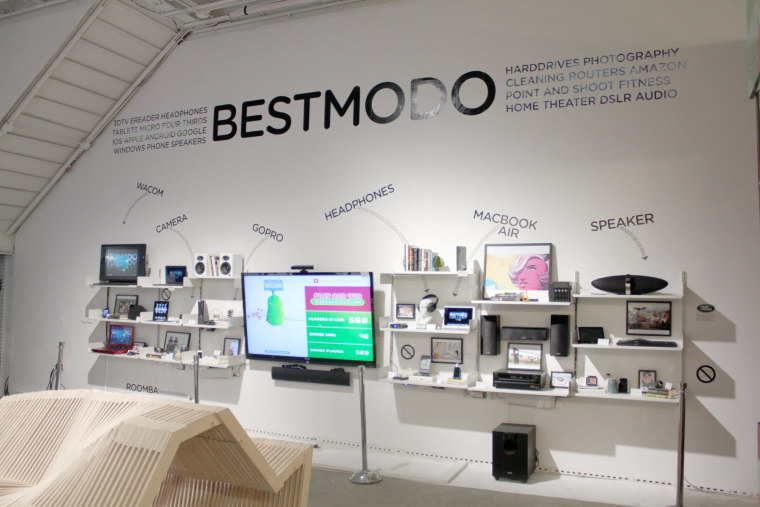 There's a huge multi-touch panel which could handle more hands than a glove store, a machine which prints custom designs — including photos — onto nails, a MakerBot 3-D printer which spits out small-scale plastic designs, a freaky polymorphic bench which shifts around as people take a seat, and shelving systems developed by legendary Braun designer Dieter Rams, a gigantic 80-in LED TV.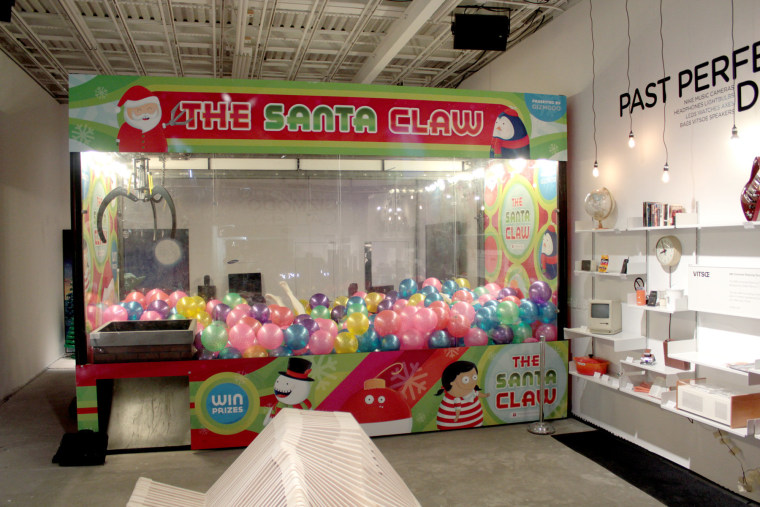 The biggest and most attention-catching item in the gallery isn't a simple gadget though. It's a 2000-pound claw game dubbed the Santa Claw. The whole thing is controlled by Gizmodo readers who use an online interface to snatch up prizes which include a life-size Santa Yoda, made entirely of LEGO bricks.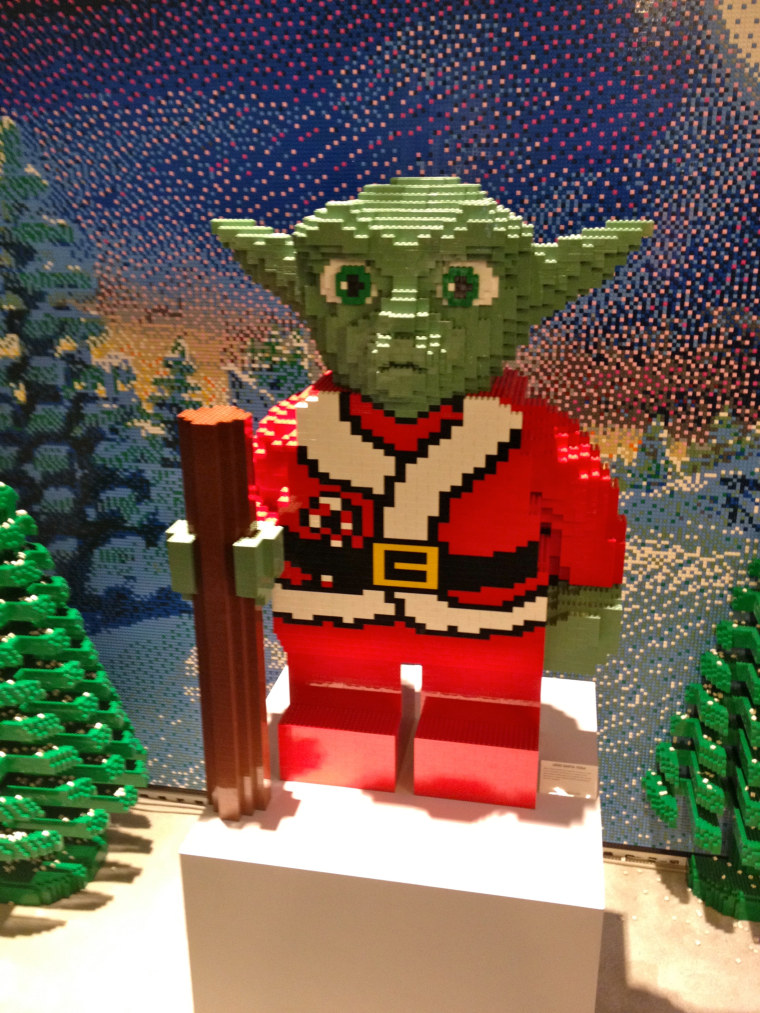 That little guy, pictured on the right, was actually my very favorite part of the exhibition. I even found him to be a very charming substitute for the large LEGO wall which was installed at Gizmodo Gallery 2009 (an event that took place during my employment with Gizmodo).
If you intend to take a look at Santa Yoda — or any of the other items on display at the Gizmodo Gallery — in person, be sure to consult the schedule for the exhibition. There are special events on each day, including a huge Nerf battle, free photos with Santa Yoda, and a visit by artist-maker Micah Ganske.
Related stories:
Want more tech news, silly puns, or amusing links? You'll get plenty of all three if you keep up with Rosa Golijan, the writer of this post, by following her on Twitter, subscribing to her Facebook posts, or circling her on Google+.