LONDON — A British-Iranian woman sentenced to one year in prison for attempting to watch a men's volleyball game in Iran has been freed on bail, her family said. Ghoncheh Ghavami was arrested in June for "propaganda against the state" after she and 20 others protested Iran's ban on women attending volleyball and soccer matches. With her health deteriorating following two hunger strikes, Ghavami was freed Sunday— the day before her 26th birthday — when her family paid the equivalent of $30,000 bail.
"We are very relieved," her brother Iman Ghavami told NBC News on Monday. "I have spoken to her, and mentally she is OK but physically she has lost a lot of weight and is having intestinal problems." Speaking from his London home, the 28-year-old added his parents were in Tehran preparing for a hearing that they hope would see the sentence reduced to a community order or time served. Under her current sentence she is blocked from leaving Iran for two years, he said.
Ghoncheh Ghavami and her group were released several hours after their detention at Tehran's Azadi Sports Complex where they attempted to watch a game between Iran and Italy, according to the New York based activist group Human Rights Watch. But she was re-arrested when she returned to the police station 10 days later to retrieve her cellphone, HRW said. She spent the first 41 days of her 145-day term in solitary confinement and went on hunger strike for three weeks. She was recently moved to Gharchak Prison, a female-online facility on the outskirts of Tehran that is typically used to perpetrators of more serious crimes such as murder or robbery, HRW's Iran researcher Faraz Sanei told NBC News.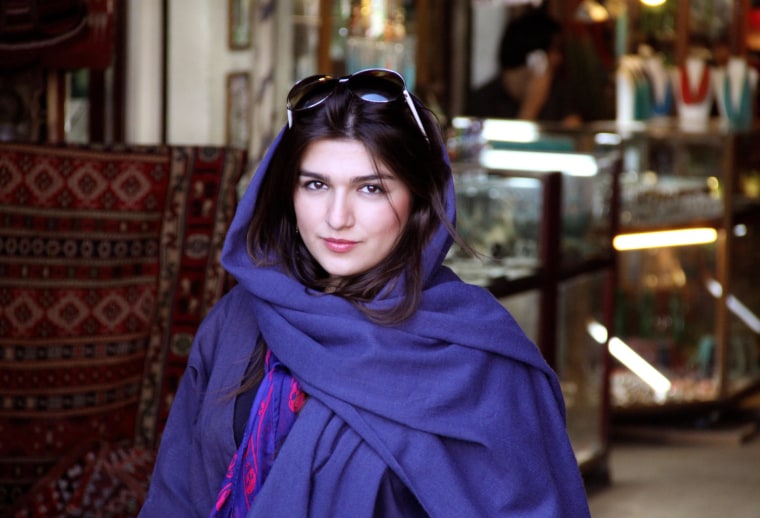 IN-DEPTH
- Alexander Smith