LONDON — The shift from covert attacks to open fighting between Iran and Israel illustrates that the regime in Tehran feels emboldened enough to confront and provoke its enemy, according to analysts.
Last weekend's clashes involving an Iranian drone launched from Syria, a downed Israeli jet and retaliatory airstrikes may also signal a new and intensified period of conflict, experts warn.
Fighting between Iran and Israel had until now been conducted furtively or through proxies — such as Tehran-backed Lebanese militant group and political party, Hezbollah.
Saturday's confrontation signals "a different level of self confidence in Tehran and Damascus in terms of them having the upper hand in Syria," said Ofer Zalzberg, a Jerusalem-based senior analyst with the International Crisis Group.
He said Iran, Israel and Syria would likely continue to test each other's boundaries as each tries to "define the new rules of the game."
The back-and-forth attacks demonstrate how the conflict in Syria — what began as a civil war nearly seven years ago — has turned into a broader power contest with ramifications for the entire region.
The showdown began with Israel shooting down an Iranian reconnaissance drone that Israel claimed had entered its airspace. Israel retaliated for the incursion by striking the Iranian base in Syria from which the drone was operated. A Syrian anti-aircraft missile hit one of the attacking Israeli F-16 jets, which crashed on Israeli soil after the two pilots ejected; both survived, but one was seriously injured.
The incident culminated in the largest set of Israeli airstrikes against Syrian air defenses since the 1982 Lebanon War. The strikes also targeted several Iranian positions in Syria.
By downing Iran's drone and attacking its sites in Syria, Israel signaled that it has little tolerance for a stronger Iranian presence on its northern border.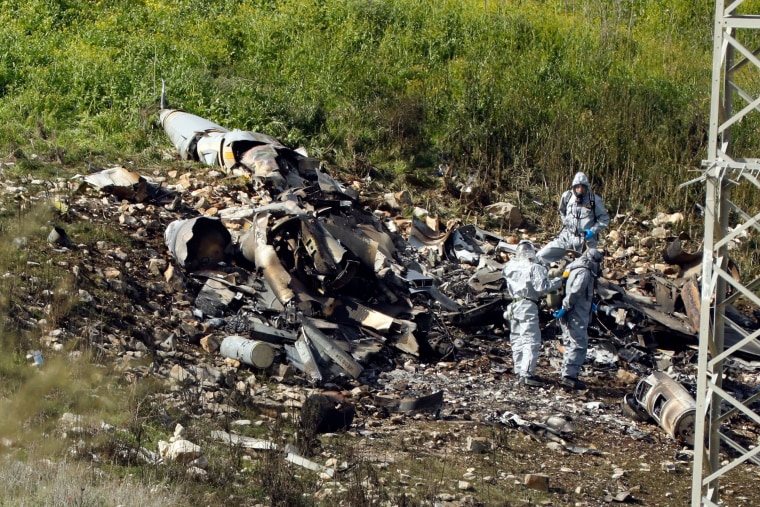 "Israel believes that it has to establish deterrence," said Meir Javedanfar, a professor of Iranian politics at the Interdisciplinary Center in Herzliya, Israel. If Iran acts aggressively, Israel's response will be "three or four times as severe to deter Iran from taking similar actions."
On Tuesday, Syria's Assistant Foreign Minister Ayman Sussan warned Israel of "more surprises" if its forces make further incursions into Syrian territory.
The clashes with Iran have coincided with one of the roughest weeks in Israeli Prime Minister Benjamin Netanyahu's political life. Israeli police recommended Tuesday that he should be indicted on charges of corruption and bribery. Netanyahu has denied all the charges and has vowed that he will be vindicated, but domestic pressure on the hawkish leader who has dominated Israeli politics for the last two decades is mounting.
"Two vectors are colliding"
Amos Yadlin, a retired major general in the Israeli air force and a former head of intelligence with the Israel Defense Forces, described last weekend's fighting as "very significant."
"There is a determination by Iran to build a military force in Syria and Lebanon, and there is determination in Israel not to let this happen," he said. "And the two vectors are colliding."
But the extent of the damage to Syrian air defenses likely unsettled Russia, given Moscow's support for the regime of President Bashar al-Assad of Syria and its own presence in the country.
After the second set of Israeli strikes, Russian President Vladimir Putin reportedly called Netanyahu and cautioned against further action.
In March 2017, Moscow also summoned the Israeli ambassador to protest a wave of Israeli airstrikes that had reportedly come close to hitting Russian assets in Syria. Moscow has repeatedly warned that it will not tolerate attacks on Russian soldiers in Syria.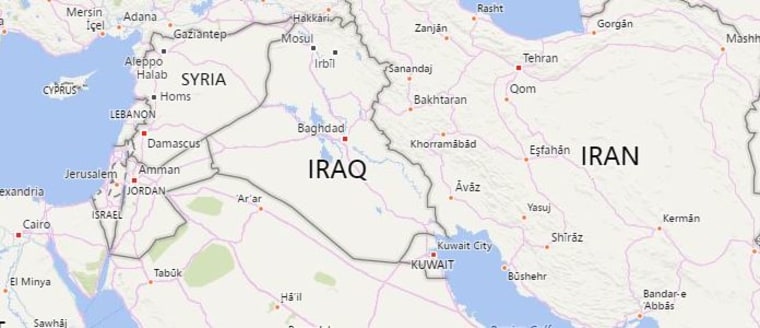 Russia's official statement following Saturday's confrontation condemned Israeli intervention in Syria without mentioning violations of Israeli sovereignty.
Russia's message to Israel seems to have been "you can attack Iran in Syria, but don't attack the Syrian military," suggested Kamal Alam, a visiting fellow at London's RUSI think tank.
Moscow hopes that last weekend's clashes gave each side enough of a "bloody nose" to deter them from further fighting, according to Javedanfar.
"We're seeing the Russians inching toward mitigating the Israeli-Iranian conflict to protect their investment in Damascus," Zalzberg added.
Yadlin suggested that Israel's actions were also intended to send a "strong diplomatic message" to the U.S. and Russia.
"Russia is not our enemy, but Russia has different interests than we have," he said. "I think that instead of pointing fingers we have to try and let the Russians understand that if they will support Iran and Hezbollah there will be an escalation and an escalation is not a Russian interest."
Yadlin added, "The strategic collision between the Iranian determination to build a force and the Israeli determination not to let them build the force in Syria and Lebanon is a potential for a war."
Paul Goldman contributed reporting from Tel Aviv.
CORRECTION (Feb. 17, 2018, 8:00 a.m. ET): An earlier version of this article misstated the timing of the Israeli pilots' ejection from their jet. They ejected before their F-16 crashed, not afterwards.