President Donald Trump's repeated promises to rip up the Obama-era Iran nuclear deal may accomplish what Tehran has been trying to do for decades — drive a damaging wedge between the U.S. and key European allies.
Trump has made no secret of his dislike for the 2015 agreement, which saw painful sanctions lifted in exchange for Iran curbing its nuclear program. On the campaign trail, he called it "the worst deal ever."
On Thursday, Secretary of State Rex Tillerson said "Iran is clearly in default" of U.S. expectations for the pact. He cited Iranian support for Syrian President Bashar al-Assad, its development of ballistic missiles and "cyber activities."
Tillerson added: "We have to consider the totality of Iran's activities and not let our view be defined solely by the nuclear agreement."
While the Trump administration also extended sanctions relief to Tehran under that deal, NBC News reported that Trump plans to sign off on a new Iran policy ahead of his first appearance at the United Nations General Assembly next week. The president is seeking to take a more aggressive approach, according to administration officials.
While there is broad consensus that Iran is abiding by the agreement with the U.S., Russia, China and three European powers, some American officials have hinted that Trump would decertify the deal when it comes up for renewal in October.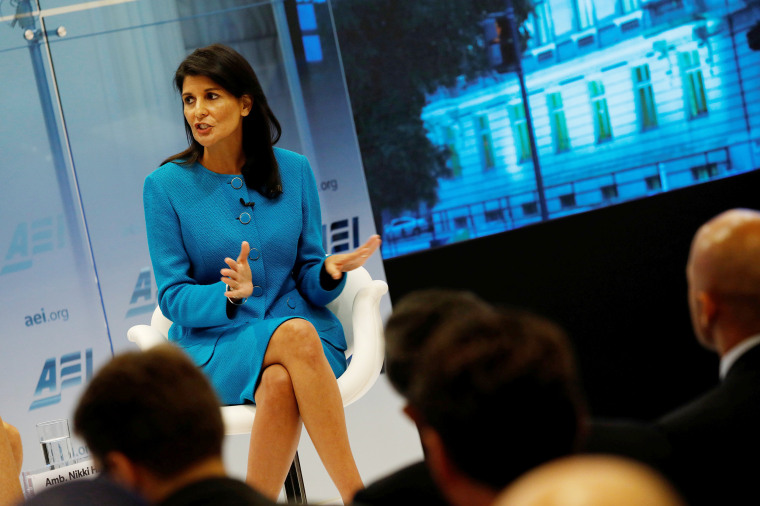 Earlier this month, U.S. Ambassador to the United Nations Nikki Haley said that the agreement "falls short of what was promised. We were promised an end to the Iranian nuclear program. What emerged was not an end but a pause."
"So do we allow ourselves to have blinders on to a flawed deal or do we say what else can we do is there something else we should be doing now to prevent what's going to happen 10 years from now?" she added during comments at the American Enterprise Institute, a Washington-based think tank. "We can't continue to kick this down the road."
European governments stand firmly behind the plan, and European companies have pursued a series of partnerships inside Iran now that major sanctions have been lifted.
So if it pulled out of the deal, the U.S. would not be able to count on the EU to reimpose the tough multilateral sanctions that were so effective in bringing Iran to the negotiating table in the first place, according to Thomas Wright, an expert in American foreign policy at the Brookings Institution.
"The Europeans would be furious at Trump for wrecking the agreement and they would also worry about the prospect and consequence of U.S. strikes on Iran's nuclear program," he said.
Wright added that the "result could be a diplomatic crisis — worse than the Iraq crisis of 2003," referring to the U.S.-EU rift that followed the American invasion to overthrow Saddam Hussein.
And achieving the sort of international consensus that produced the 2015 agreement would be practically impossible, he suggested.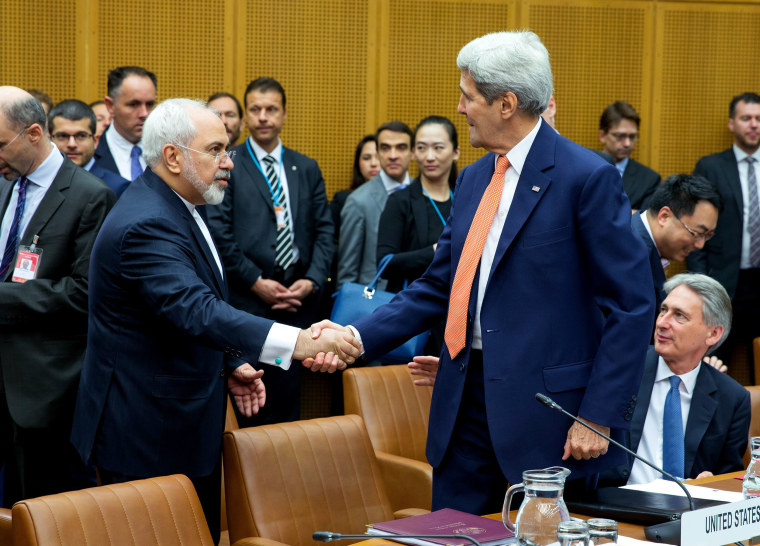 "What the Trump Administration will expect to do is unilaterally pull out of the deal and then go to Europe and say 'follow us,'" said Wright. "But you don't go back to this containment policy ... you go back to very limited sanctions, and what was really effective in Iran were the multilateral sanctions."
And a divided international response would play into Tehran's hands because negotiating with individual countries or even blocs increases Tehran's power, said Sanam Vakil, a professor at Johns Hopkins' School of Advanced International Studies in Bologna, Italy.
She said splitting international reaction "has been an age-old process that Iran has been using even before there was unity on Iran's nuclear program."
"It took a lot of maneuvering" to get the widespread support for the agreement, added the associate fellow at Chatham House, a think tank based in London. "Fragmentation will make getting another international agreement done very hard."
The EU stands behind the deal.
"The Iran deal is a good and robust agreement that serves the interests of all parties," the EU's foreign policy chief Federica Mogherini said in a statement to NBC News. "It is not an agreement between two countries — it is a commitment undertaken by the entire international community on one side and Iran on the other, supported by a resolution of the U.N. Security Council."
'Provocative'
While Trump has twice certified — very reluctantly — to Congress that Tehran was is in compliance with the nuclear agreement, as a candidate he promised to ax.
The U.S. has already punished Tehran for actions that violate the spirit, if not the letter, of the agreement.
On July 28, the U.S. slapped sanctions on six Iranian entities after the country launched a satellite-carrying rocket into space.
Treasury Secretary Steven Mnuchin cast the sanctions as part of an ongoing effort to oppose Iran's ballistic missile activity, including what he called a "provocative space launch."
In early August, Trump signed into law new sanctions on Iran, as well as Russia and North Korea. The sanctions in that bill target Iran's missile programs as well as human-rights abuses.
The U.S. imposed unilateral sanctions after saying Iran's ballistic missile tests violated the U.N. resolution, which endorsed the nuclear deal and called upon Tehran not to undertake activities related to ballistic missiles capable of delivering nuclear weapons, including launches using such technology. It stopped short of explicitly barring such activity.
"They need a plan for when it falls apart — what's the plan then? How are they going to deal with the sanctions issue, with the military issues?"
More sanctions were imposed Thursday on several Iranian firms and individuals with links to the country's Revolutionary Guard, a body Trump is considering labeling a terrorist organization.
On Monday, sources told NBC News' Andrea Mitchell that the Trump is weighing new measures against Iran's proxy forces in Iraq and Syria — and its support for militant groups elsewhere. The plan is aimed at getting Iran to curb its ballistic missile program, which was not restrained as part of the nuclear deal.
Iran denies its missile development breaches the resolution, saying its missiles are not designed to carry nuclear weapons.
According to Jim Phillips, senior research fellow for Middle Eastern affairs at Washington think tank The Heritage Foundation, ties with Europe would indeed suffer if the U.S. stepped away from the deal.
"Relations with EU would be strained, unless the administration successfully tied its decertification decision to Iranian violations of the agreement," he said. "But the administration could mitigate some of this strain by not formally withdrawing from the agreement, but delegating that decision to the U.S. Congress, which would formally make the decision to abrogate the treaty."
This would make clear that the decision was bipartisan, he said.
But no matter how the U.S. nullifies the agreement, the decision would be a result of Iran's disruptive behavior throughout the region, according to some experts, including Phillips.
"While President Obama was in office, Iran undoubtedly felt free to escalate its interventions in Syria, Yemen and elsewhere because it knew that the … administration valued the deal as its foreign policy legacy and would seek to preserve it at all costs," he said.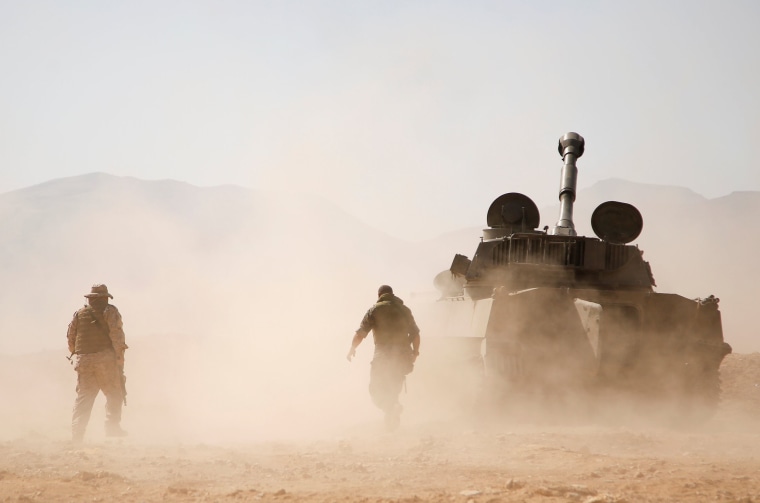 Iran policies throughout the Middle East run counter to U.S. interests and those of its allies. Tehran threatens Israel, backs Hezbollah — a powerful Lebanese militia and political group — and meddles in conflicts in Syria, Yemen, Iraq and Bahrain.
Israeli Prime Minister Benjamin Netanyahu this week described his country's view on the deal as "straightforward," adding: "This is a bad deal. Either fix it or cancel it."
Brookings' Wright pointed to what he said was a flaw in the administration's drive against the deal, regardless of what he called Iran's "nefarious" behavior.
"They need a plan for when it falls apart — what's the plan then? How are they going to deal with the sanctions issue, with the military issues?" he said. "The real question mark is what happens at the end."
Iranian Foreign Minister Javad Zarif on Thursday tweeted that the nuclear pact, which is formally known as the Joint Comprehensive Plan of Action (JCPOA), was not up for discussion.
Dollars and Cents
While the U.S. is wavering in its support of the deal, Europe has been steadfast. Mogherini led a delegation to the inauguration of President Hassan Rouhani on Aug. 5 — a visit seen as a sign of warming relations between the EU and Tehran.
France's Ambassador to the U.S. Gérard Araud drove this point home on Sept. 5 — the same day that Haley outlined why the U.S. should withdraw from the pact.
A day later, France's foreign minister said he was worried about Trump's take on the agreement.
"The agreement which was passed two years ago enables Iran to give up on a nuclear weapon and so avoid proliferation. We have to guarantee this stance," Jean-Yves Le Drian said during a visit to Science-Po university in Paris.
"I am worried at this moment in time by the position of President Trump, who could put into question this accord. And if this accord is put into question then voices in Iran will speak up to say: 'Let's also have a nuclear weapon.' We are in an extremely dangerous spiral for the world."
Europe's stance isn't only about weapons of mass destruction, it is also about dollars and cents. The European Union used to be the country's main trading partner but now rates as its fifth-largest, according to EU statistics.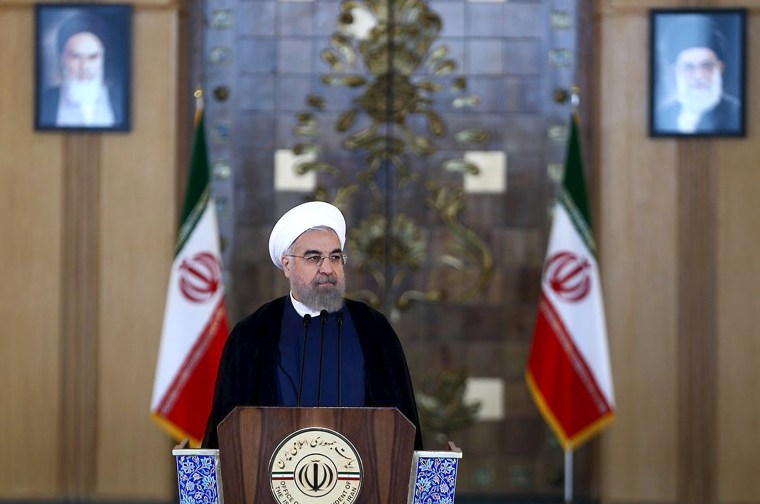 On July 3, French energy major Total signed a $5 billion deal with Iran — Tehran's first such deal since sanctions were lifted. China's National Petroleum Corporation is also part of the deal.
"Economic development is also a way of building peace," Total's chief executive Patrick Pouyanné told AFP news agency at the time.
That opinion that appears widespread across the EU, with the trading block having much more at stake in Iran commercially than the U.S.
While take-up has been relatively slow — Iran is notoriously difficult to do business in, sanctions or no sanctions — other European companies have also dipped a toe in the potentially lucrative market, including hotel chains Melia and Accor.
Regardless of what is motivating the U.S. and Europe, a departure from Washington's historical allies on the nuclear deal could prove "devastating" to America's ability to craft international deals in the future, according to Vakil, who is also an associate fellow at London's Chatham House think tank.
She added: "Europe and many countries in Asia will just be looking beyond the U.S. to determine the fate of conflict situations."
F. Brinley Bruton reported from London. Ali Arouzi reported from Tehran. Paul Goldman reported from Tel Aviv.