Russia will no longer be using an Iranian air base to launch strikes over Syria, an official in Tehran told state media Monday.
Foreign Ministry spokesman Bahram Ghasemi did not give a reason for the move, saying only that the short-lived cooperation between Moscow and Tehran was never meant to be permanent, IRNA reported.
"Russia has no base in Iran nor has it deployed [its fighter jets] in our country," Ghasemi told the news agency. "It was a temporary mission that ended."
Moscow confirmed the arrangement had ended, saying in a statement that Russian warplanes had "accomplished all mission goals" and were now back in Russian territory.
Any future use of the base "will be done based on mutual agreements on combating terrorism and depending on the situation in Syria," Russia's defense ministry said.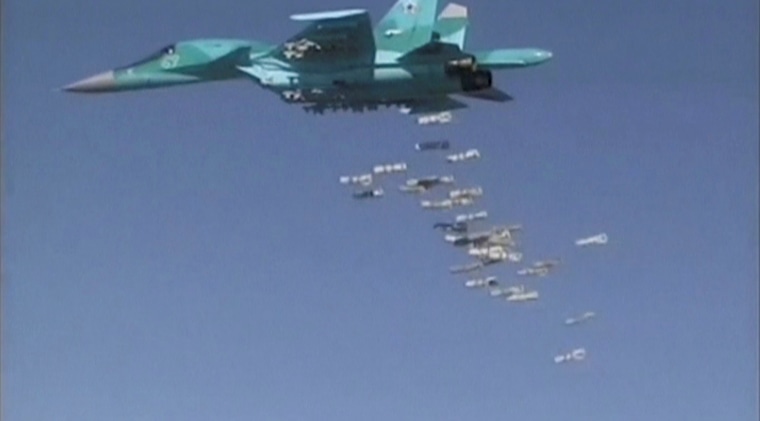 Tehran's announcement that the partnership had ended came just hours after Iranian Defense Minister Gen. Hossein Dehghan criticized Russia for publicizing their use of the base near the city of Hamedan last week — a day before it was confirmed by Iran.
Related: It's Not Only Omran, Countless Kids Suffer in Hellish Aleppo
"Russians are interested to show they are a superpower to guarantee their share in political future of Syria," Dehghan told state-run TV, according The Associated Press. "And, of course, there has been a kind of show-off and ungentlemanly [attitude] in this field."
Moscow and Tehran are the main international backers of Syrian President Bashar Assad, with Russia supporting the ruler's forces with airstrikes and Iran with ground troops.