The commander of Iran's Revolutionary Guard Corps unveiled a handheld device on Wednesday that he said could detect coronavirus almost instantly, but Iranian scientists have rejected the claim and other government officials have distanced themselves.
"This new achievement is an emerging and unique technology that was fully developed by IRGC's Basij forces after the outbreak of the novel coronavirus in the country," said the IRGC's Maj. Gen. Hossein Salami as he presented the purported detection tool at a ceremony.
"A sample of the virus is placed within the device and as the device scans the perimeter it looks for a match, once it finds one it pinpoints it and tells us," said Salami.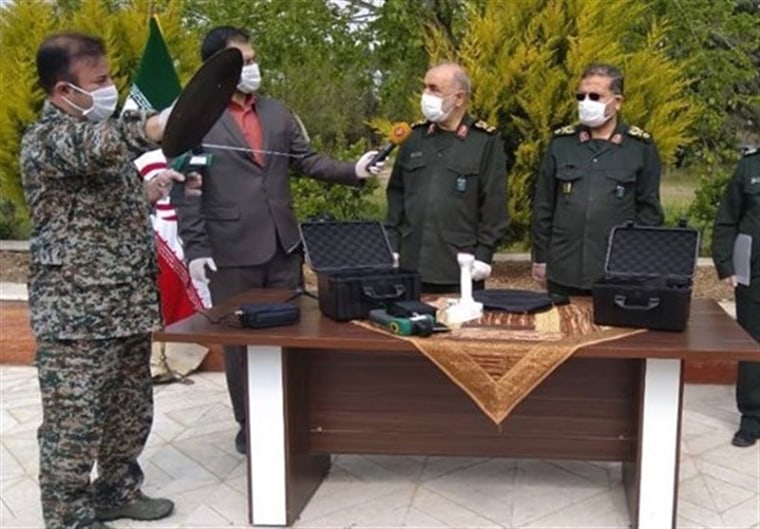 According to Salami, the device, which resembles a handheld electric drill with an antenna, can detect a contaminated person or area in five seconds within a radius of 100 meters thanks to a "magnetic system of resonance."
Shortly after the unveiling, at a Health Ministry press conference, a reporter for a Turkish news agency asked a Health Ministry spokesman about the device touted by Salami. The spokesman, Kianoush Jahanpour, said the device had not been licensed by the country's equivalent of the Food & Drug Administration.
Later the same day, Hesameddin Ashena, an adviser to Iranian President Hassan Rouhani, took to Twitter to ask state television networks to avoid broadcasting any "false advertisements for vaccines, drugs, or innovative detection kits" that had not been approved by the Health Ministry.
The day after Salami's presentation, the Iranian Physics Society described the claims made for the device as "quasi-science" on its website.
"Human knowledge at this point cannot reveal or detect particles with dimensions of 100 nanometers. Such a claim is unbelievable and it's an imaginary science," said the group.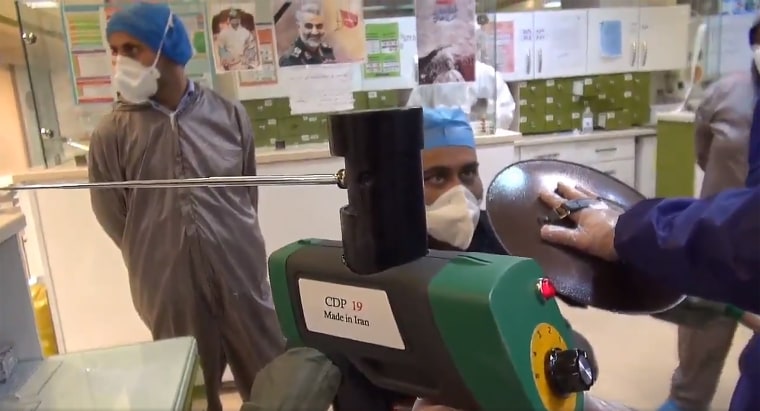 At several points in the past dozen years, the Iranian media has reported on handheld devices that have been promoted as able to detect fuel smugglers, copper deposits, bombs, liquids, and underground solids, all linked to the same inventor.
In 2009 a man named Kambiz Golshani marketed a device that he said could detect copper deposits. Golshani presented himself as the creator of the device and the CEO of a company named Pouyan Kavosh Urmia Company.
Three years later, Golshani showed journalists in Western Iran a device that he said could detect landmines or bombs. Golshani said the device was "unique in its technology and not seen anywhere else in the world."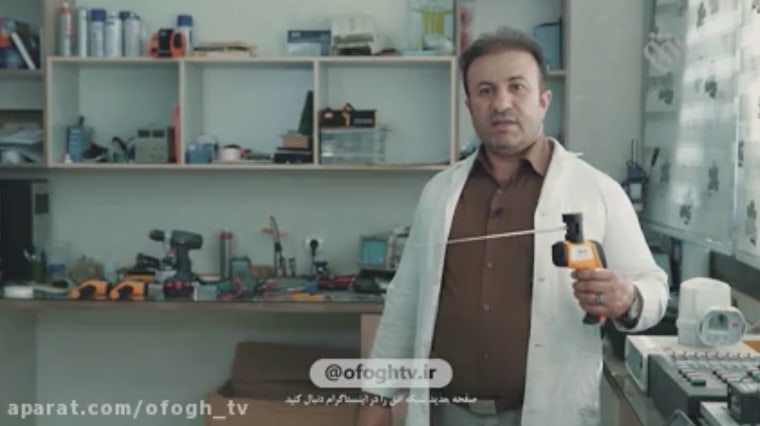 In 2015, Golshani said a device called the "PK8" could be used in inclement weather to detect liquids and solids underground.
In 2017, an official with the National Iranian Oil Products Distribution Company said an offshoot of the company was going to help Golshani's produce devices to detect fuel smuggling. The official said in a press release that the devices could detect fuel and would be used in a pilot program to catch smugglers at border stations. A photo of the yellow handheld device was included in the press release sent to Shana, an outlet focused on covering national Iranian oil news.
NBC News was unable to find any follow up reports about the pilot programs.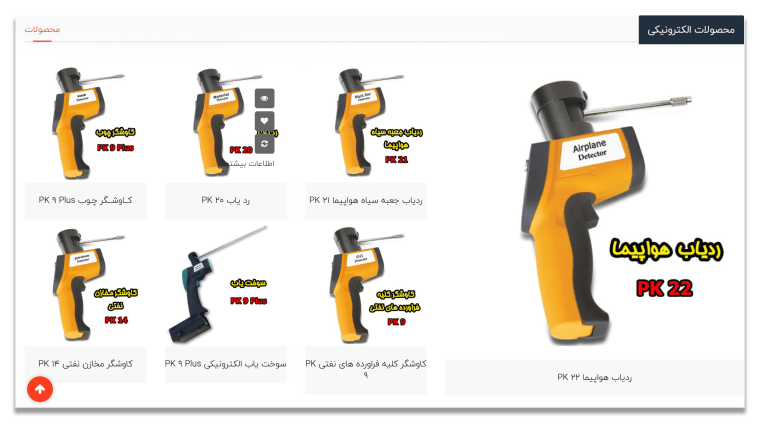 One year later, a local news station shot footage of Golshani presenting several devices that he said were able to detect various liquids, solids and a virus.
NBC News found a website associated with Golshani's company where one can inquire about purchasing devices capable of detecting oil, water, wood, airplanes, and even corpses.
The majority of the devices on the website are virtually identical in appearance.
Golshani did not respond to an emailed request for comment.