Iran's supreme Leader on Wednesday hinted that the government may loosen the strict dress codes that were blamed for a young woman's death and triggered nationwide demonstrations that have shaken the country's clerical establishment.
"Women who do not have full hijab should not be considered as people outside of religion or against the Islamic Revolution," Ayatollah Ali Khamenei, the most powerful person in the country, said during a speech, according to the state-run IRNA news agency.
The speech to a group of what the report described as "mothers and exemplary women" comes four months into the protests that were set off by the death of Mahsa Amini, a 22-year-old Kurdish woman who died in a hospital days after being arrested by the country's morality police for allegedly violating the strict dress codes. Police have denied mistreating her.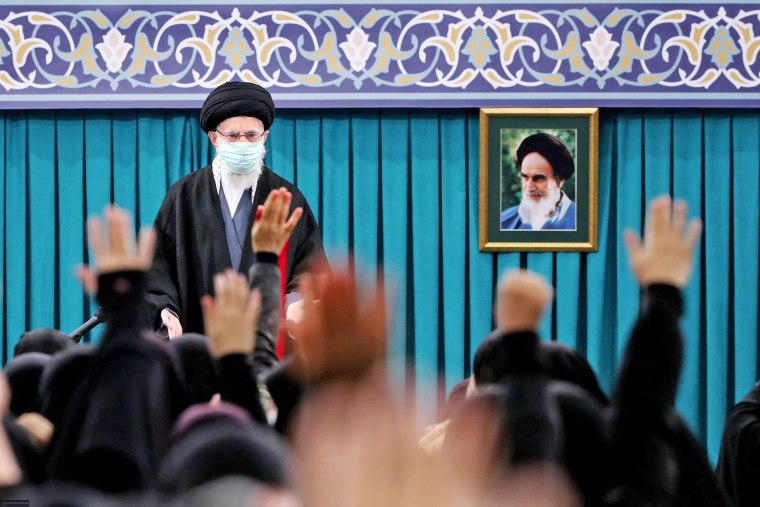 While his comments were vague and did not promise to change the existing laws, they were a recognition of how potent the issue of the hijab remains, according to Abbas Milani, the director of Iranian studies at Stanford University.
"I think he knows how pervasive women's rejection of compulsory hijab has been," he said.  "He is trying to convince the diminishing diehard supporters that the game is not up." 
Since September, women across Iran have been defying strict hijab rules amid the demonstrations --  the most serious challenge to the Islamic Republic since its establishment in 1979. While the movement has morphed into a broad-based demand for change, the hijab, or head covering that women are required by law to wear, remains a potent symbol and rallying cry.  Images of protesting women and girls removing their coverings, showing their hair and even burning their headscarves became common after the demonstrations began.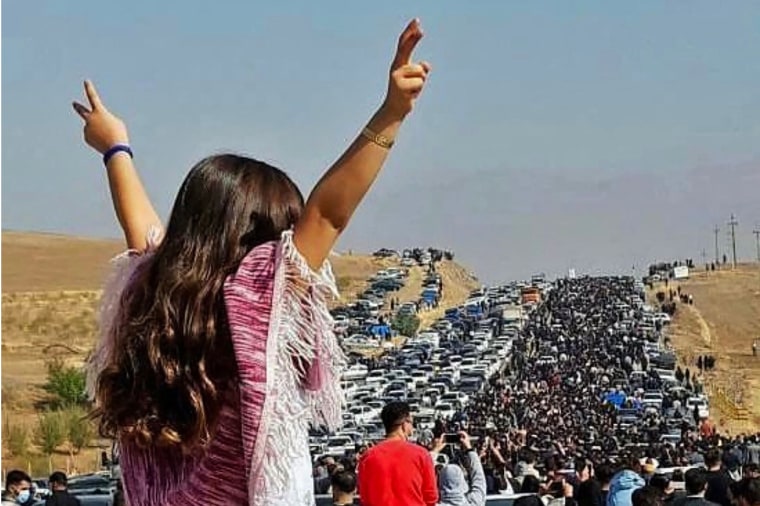 Meanwhile, the government has violently cracked down on protests and arrested demonstrators. In the past weeks, judges have handed down at least 26 death sentences, according to the international rights group Amnesty International. 
The U.S.-based Human Rights Activist News Agency, or HRANA,  estimates that more than 18,000 people have been arrested. Iran's judiciary spokesperson has announced the number to be more than 1,000, according to IRNA. 
A number of celebrities have also been detained. Taraneh Alidoosti, one of Iran's most famous actors, was arrested last month after posting a picture of herself on her Instagram page not wearing a hijab while holding a banner with what has become the slogan of the uprising: "Woman, Life, Freedom." 
According to ISNA, a semi-official news agency, she was released Wednesday after her friends and family posted bail.
In his speech, Khamenei also criticized the West for its treatment of women. Women in the West are "alienated," he said, adding that the "Western capitalist system is a patriarchal system," according to Mehr News Agency.