Millions of Iranians voted Friday in the Islamic Republic's first election since its landmark nuclear deal with world powers, deciding whether to further empower its moderate president or side with hard-liners long suspicious of the West.
The election for Iran's parliament and a cleric body known as the Assembly of Experts hinges on both the policies of President Hassan Rouhani, as well as Iranians worries about the country's economy, long battered by international sanctions.
Nearly 55 million of Iran's 80 million people are eligible to vote and there were long lines at polling places since morning hours. Voters cast ballots at some 53,000 polling stations, writing down the names of their picks on two separate ballots and staining their fingers with ink to show they had voted.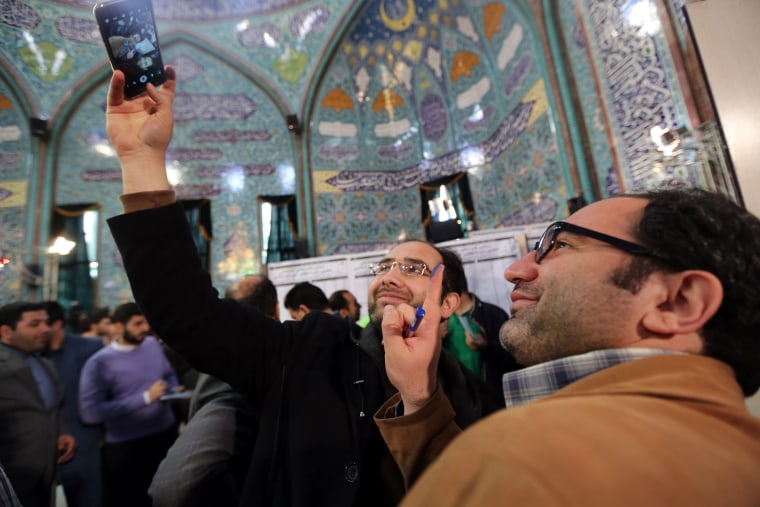 Turnout figures and other statistics were not immediately available, though Interior Minister Abdolreza Rahmani Fazli predicted late Thursday there would be a turnout of 70 percent. Polls were scheduled to close at 6 p.m., though the Interior Ministry said it would extend voting time until 8 p.m.
Ayatollah Ali Khamenei, the country's supreme leader who has final say on all state matters, was among the first to vote in the capital, Tehran.
"Whoever likes Iran and its dignity, greatness and glory should participate in this election," he said after casting his ballot. "We have enemies who are eyeing us greedily. Turnout in the elections should be such that our enemy will be disappointed and will lose its hope. People should be observant and vote with open eyes."
Rouhani, himself a candidate in the Assembly of Experts election, also addressed journalists after voting, saying he expected an "epic" turnout.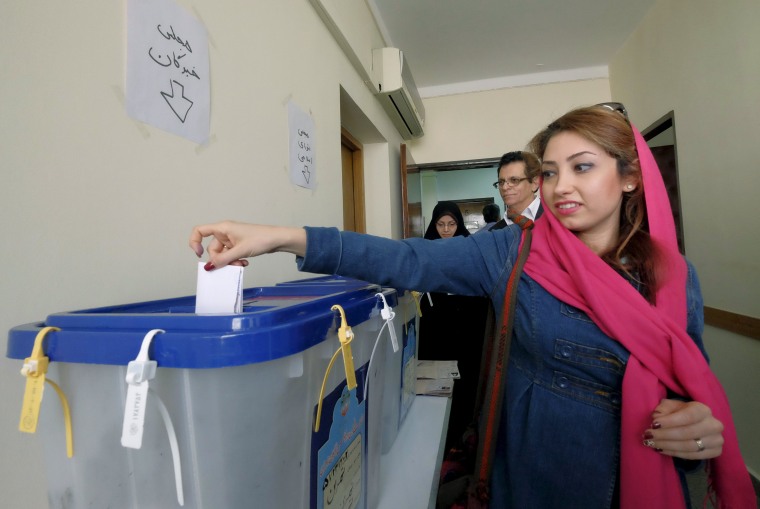 "Whoever comes out of the ballot boxes, either in the parliament or the Assembly of Experts, with the votes of the people will be respected by us and everyone will respect the votes of the majority of the people," he said.
The vote is unlikely to radically change Iran, but reformists and moderates peeling away seats from hard-liners could help Rouhani push through his domestic agenda. While the majority of reformists were barred from running, they could still win a substantial bloc of parliament's 290 seats with their allies. Lawmakers serve four-year terms.
Also of concern is the Assembly of Experts, an 88-seat body of clerics officially charged with selecting the replacement for the supreme leader from among its members. The assembly is elected every eight years and there is a chance its members may need to find a successor for the ayatollah, who is 76 years old and underwent prostate surgery in 2014, renewing speculation about his health.
In Tehran, many voters had saved a list of their favorite candidates on their mobile phone. Others carried pocket-size campaign papers. Many of those lists were blue, the color of the reformist-moderate faction, while others had the yellow lists put out by hard-liners.