Amid the car bombs, the thousands fleeing ISIS, and the power outages — Baghdad is currently being walloped by unbearable heat.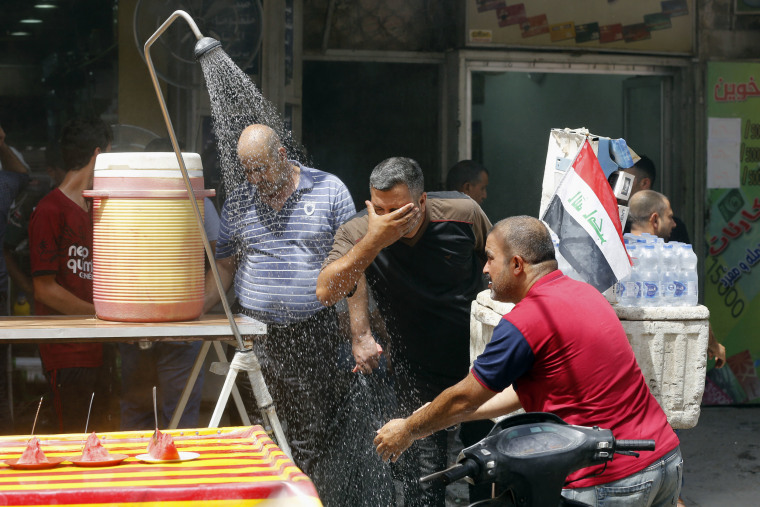 The Iraqi capital was the hottest city in the world Wednesday, sweltering under temperatures of around 120 degrees. This was set to rise further to 124 degrees Thursday.
By comparison, the only place in America regularly hit that hard is Death Valley, California, and most people wouldn't want to spend too long there.
The temperature has become so extreme that Iraqis have been given the day off work Wednesday and Thursday.
For Baghdad residents like shopkeeper Basheer Hamza, 43, there's little hope of escape.
"When I entered into my shop in the morning I felt like I was entering a sauna," he said. "There was no electricity. I had to wait for the neighborhood generator to turn on the fan."
Hamza's story is a common one. Iraq's infrastructure has struggled to cope with demand since before the U.S.-led invasion of 2003.
Related: France Sending Aircraft Carrier Back Into ISIS Fight
Today, the state-run power grid supplies electricity for only a few hours per day and many Iraqis are forced to pay extra to run generators in an attempt to make up the difference.
Hamza pays 225,000 Iraqi dinar (about $190) every month to use his neighborhood's generator. "Do not forget, still I have to pay for the state power bill as well," he added.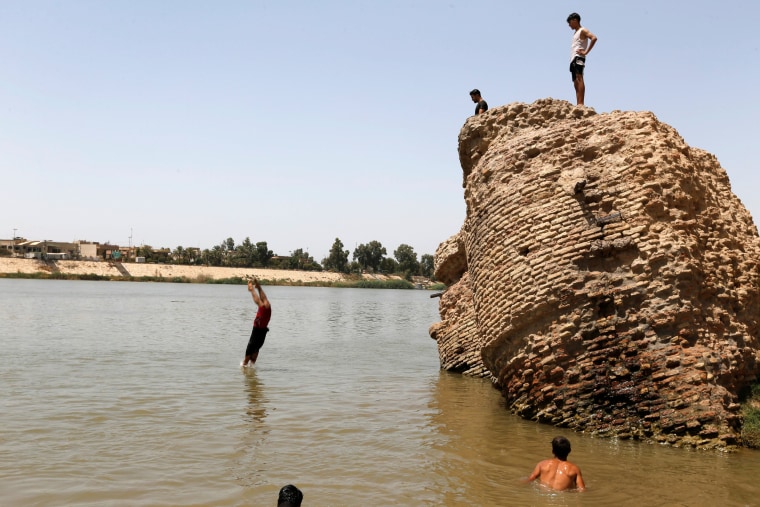 Ammar Abdulkarim, a 45-year-old taxi driver, said he found it impossible to pick up fares after his air conditioning broke and he didn't have enough money to fix it.
"It is really hard to stay in a car stuck in a traffic jam in summer and your AC is not working," he said.
But even these concerns might seem trivial for the thousands of people from other parts of the country who have fled ISIS and are now living in camps in and around the city.
Just 30 miles from the capital, tens of thousands of people were forced to leave their homes in Fallujah, where Iraqi troops supported by U.S.-led airstrikes pushed ISIS out of town. Many of these displaced people continue to live in squalid conditions — now in the searing heat.