Jessica Lynch. Tommy Franks.  'Chemical Ali.' Tony Blair. Hans Blix. Ten years ago, as the war in Iraq began, these were names on front pages everywhere. Find out what has happened to them – and 10 other headliners associated with the conflict – since.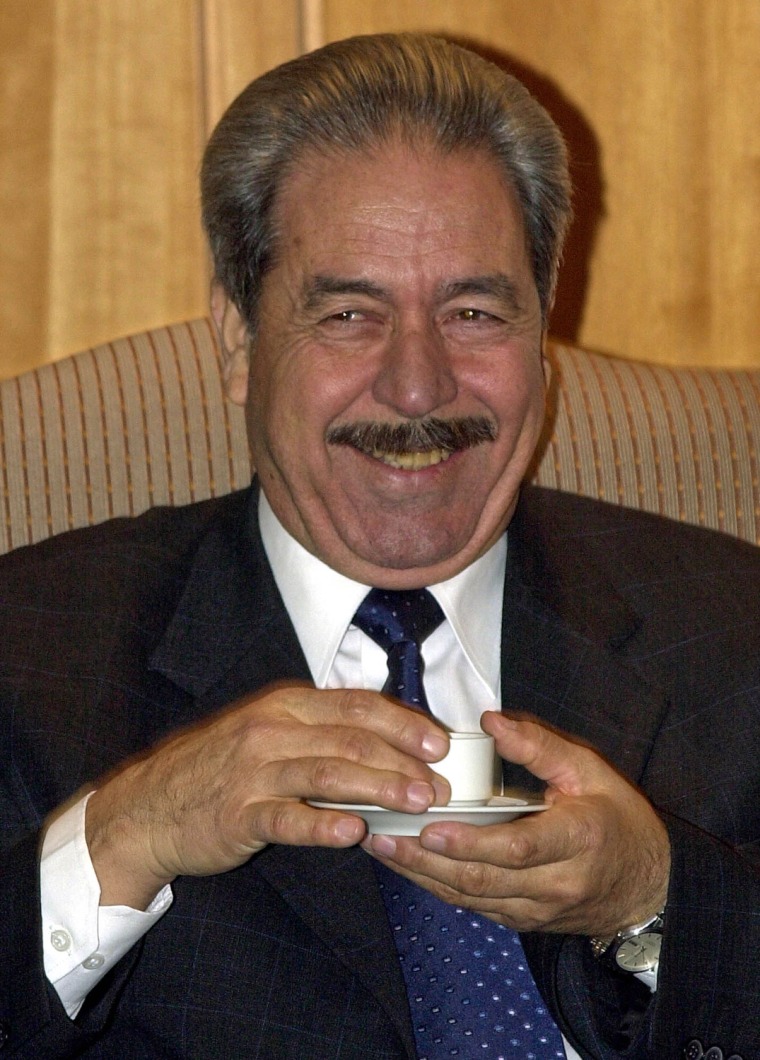 THENCheers went up across much of Iraq in April 2003 when many news outlets reported that the notorious "Chemical Ali," a cousin of Saddam Hussein widely credited with launching a 1988 chemical attack that killed up to 100,000 Iraqi Kurds, had been killed in an air strike on his house in Basra. 
 Al-Majid held numerous positions of power in the Iraqi government, including head of the nation's southern region, where he commanded Iraq's military forces. Appointed to this role by then-leader Saddam in March 2003, al-Majid was one of four senior commanders reporting directly to the president.
We believe that the reign of terror of Chemical Ali has come to an end," Defense Secretary Donald Rumsfeld told reporters after the Basra strike.
Rumsfeld had spoken too soon. Two months later, he acknowledged that al-Majid, a cousin of Saddam Hussein and fifth on the U.S. list of most wanted Iraqis, could still be living. 
 A couple of months later, however, U.S. military officials captured him, announcing on August 21 that they had found him on August 19. (The delay apparently to ensure that the earlier, incorrect report would not be repeated.)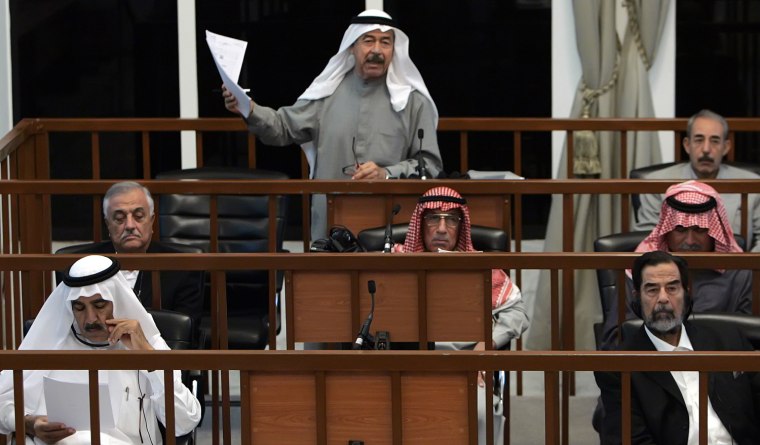 NOWAfter several years of delays, al-Majid was tried for crimes against humanity -- particularly for his involvement in the Anfal campaign against the Kurds -- in front of the Iraq Special Tribunal, the same court that decided the fate of his cousin Saddam Hussein.
During hearings in January 2007, the court heard 1988 tapes of Hussein and al-Majid discussing how chemical weapons could be used to exterminate thousands of Kurds.
"I will strike them with chemical weapons and kill them all," a voice identified by prosecutors as al-Majid was heard saying.
"Who is going to say anything? The international community? Curse the international community," the voice continued.
"Yes, it's effective, especially on those who don't wear a mask immediately, as we understand," a voice identified as Saddam is heard saying on another tape.
Saddam was hanged on Dec. 30, 2006, after being convicted in an earlier trial for his role in killing 148 Shiites in the 1980s.
Al-Majid, who maintained that Anfal was a legitimate military operation targeting Kurdish guerrillas who had sided with Shiite Iran during the last stages of the Iraq-Iran war, was convicted in June 2007 and sentenced to death by hanging.
In December 2008, he was once again convicted and sentenced to death, this time for playing a role in killing between 20,000 and 100,000 Shi'ite Muslims during the revolt in southern Iraq that followed the 1991 Persian Gulf War. And in March 2009 he was found guilty and sentenced to death for the third time, this for his involvement in the assassination of Grand-Ayatollah Mohammad al-Sadr in 1999.
After a fourth trial, in which he was accused, among other things, of killing Shi'ites in 1991 and 1999, Al-Majid was executed by hanging on January 25, 2010.
IRAQ TEN YEARS LATER: WHERE ARE THEY NOW?