Jessica Lynch. Tommy Franks.  'Chemical Ali.' Tony Blair. Hans Blix. Ten years ago, as the war in Iraq began, these were names on front pages everywhere. Find out what has happened to them – and 10 other headliners associated with the conflict – since.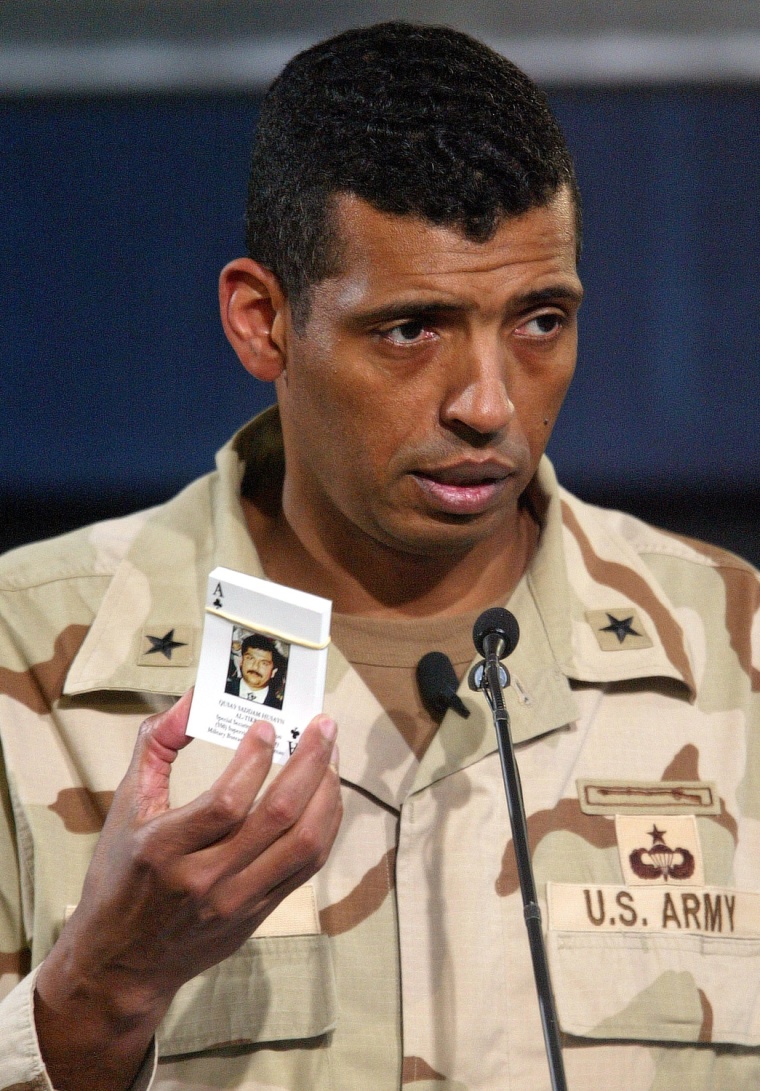 Brig. Gen. Vincent Brooks(U.S. Army spokesman)
THEN
When America and its allies launched their 2003 invasion of Iraq, the world was hungry for news. And there to provide it — or, at least, the U.S. Army's version of it — was Brigadier General Vincent Brooks, the spokesperson for the U.S. Army Central Command (CENTCOM), based in nearby Qatar.
 Brooks, an unflappable Alaskan, became a daily presence on network shows and live cable-TV briefings, in part because his superior Gen. Tommy Franks was uncomfortable dealing with the media (and, of course, was much consumed with the progress of the war).
.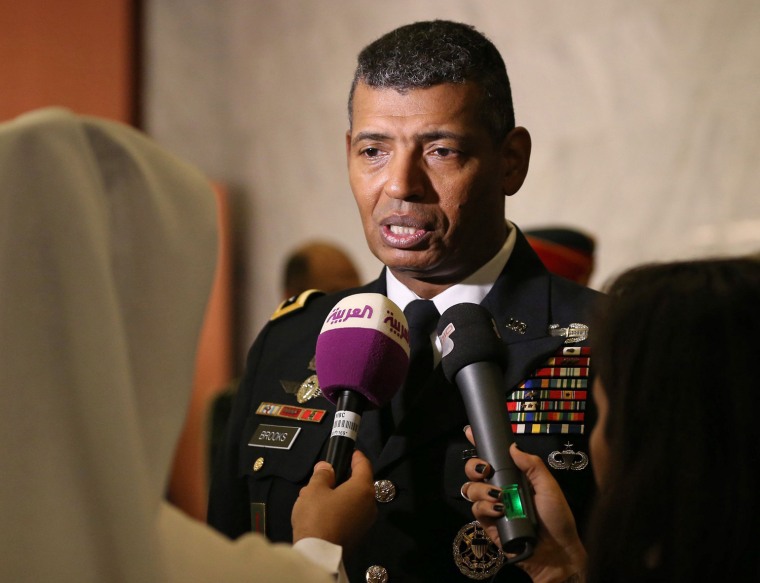 NOW:
After the initial media frenzy had subsided, Brooks moved back to the U.S. in May 2003, where he was appointed deputy director for the war on terrorism, a unit of the Joint Chiefs of Staff. According to a bio on the Army's Web site, in July of 2004 he became deputy chief of public affairs for the Army, followed six months later to promotion as chief of the office. In May 2005, he was awarded an honorary doctor of laws degree by the New England School of Law. 
After about 18 months in the U.S., Brooks found himself back in the Iraq, becoming deputy commander of the Multi-National Division-Baghdad and the 1st Cavalry Division (which is based in Ft. Hood, Texas). 
He was soon back in America, moving to the giant Fort Hood facility between Dallas and Austin, Texas. In February 2008, Brooks hosted Dick Cheney as the then-vice president welcomed home 9,000 members of the 1st Cavalry when they returned from Iraq. 
Brooks spent most of 2010 in southern Iraq as Commanding General of the 1st Infantry Division for the national elections and the transition from Iraqi Freedom to Red Dawn. He became commander of the Third Army and Army Forces Central in 2011  and was recently confirmed by the U.S. Senate as Commanding General of US Army Pacific, a position which has been elevated to a four-star command.
IRAQ TEN YEARS LATER: WHERE ARE THEY NOW?