Jessica Lynch. Tommy Franks.  'Chemical Ali.' Tony Blair. Hans Blix. Ten years ago, as the war in Iraq began, these were names on front pages everywhere. Find out what has happened to them – and 10 other headliners associated with the conflict – since.
Farris Hassan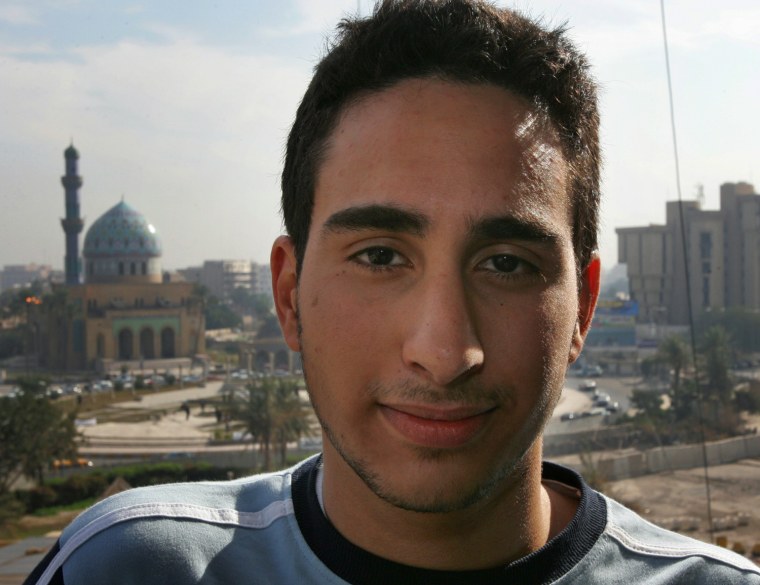 THEN:
One of the more bizarre incidents during the Iraq war was the trip taken to Baghdad in December 2005 by Florida teenager Farris Hassan, a would-be journalist of Iraqi descent who said he wanted to see conditions in the war-torn country for himself.
After failing to get into Iraq from neighboring Kuwait, the 16-year-old flew to Beirut, Lebanon, from where he was successful in getting on a flight to Baghdad on December 25. Three days later, he entered the offices of The Associated Press; the AP then contacted the United States Embassy and he was returned a few days later to the United States. His mother said he had encountered some "very dangerous situations."
NOW:
Hassan, the youngest of four children of a South Florida physician divorced from a psychologist wife, went on to become a student at Amherst College, a prestigious four-year school in western Massachusetts.
Prior to that he was a student at the Pine Crest School, a private academy of about 700 students in Fort Lauderdale. According to a report in the Miami Herald, Hassan's mother said the boy was put on probation from the school for his unexcused absence in Iraq, given community service hours and his grades were lowered. In an interview with NBCNews.com (then msnbc.com)in March 2009, Hassan said he was in fact given 60 hours of detention rather than community service. "I served one hour during the school day for the rest of the year," he said. "Incredibly, I stayed on very good terms with my principal and my dean and all my teachers. They thought I was at root a good kid." 
After his return from Iraq, Hassan continued to engage in "immersion journalism," including in 2007 attending the hippie-dominated Rainbow Gathering camping festival in Colorado and posing as a Jew in the mainly Arab and Muslim community of Dearborn, Mich, as a means of investigating anti-Semitism.
He described his experiences on his website:  
"Through this journey I discovered that American Muslims, with an emphasis on American, make a surprisingly strong distinction between Jews and Zionists. Walking amongst them in the streets, restaurants, and mosques while displaying a Star of David necklace and my school's Jewish Club t-shirt, I had expected to get beaten up within days. Instead, I was met with a curious hospitality. …
"Still, ugly ideas reached me. I discovered once again that many Muslims hold elaborate conspiracy theories about Jews, which seemed to be instilled by the political context of their upbringing." 
 Hassan's adventures continued in 2007, when he traveled to Afghanistan where he said he was studying the plight of women and street kids.
The Miami Herald reported that Hassan once again surprised his family by calling from the airport and announcing that he was on his way to Kabul.
"I think for a teenager to think so big and accomplish so much is truly something to be proud of," his mother told the newspaper. "He has opened a new road for us to start and try to make a difference in the world."
In 2010, after his junior year at Amherst, Hassan interned with Morgan Stanley in New York City on a research team covering oil services stocks. At the end of the summer he was offered a permanent position and worked as a Wall Street stock analyst, becoming one of the firm's experts on stocks in the electric utilities industry.
"The joke among my colleagues used to be, was I a Wall Street guy or was I really just my typical immersion journalist self-investigating Wall Street undercover?" he told NBC News. 
 In 2012 he left Morgan Stanley to start his own hedge fund, Farris Fund Management, which was incorporated in early 2013. He said he hopes to buy newspapers, magazines, film studios, television networks, and then "improve the quality of their output with better management and artistic direction." 
"The prices just need to be right," he told NBC News. "I am a value investor in a tradition similar to that of Warren Buffett."
IRAQ TEN YEARS LATER: WHERE ARE THEY NOW?