Jessica Lynch. Tommy Franks.  'Chemical Ali.' Tony Blair. Hans Blix. Ten years ago, as the war in Iraq began, these were names on front pages everywhere. Find out what has happened to them – and 10 other headliners associated with the conflict – since.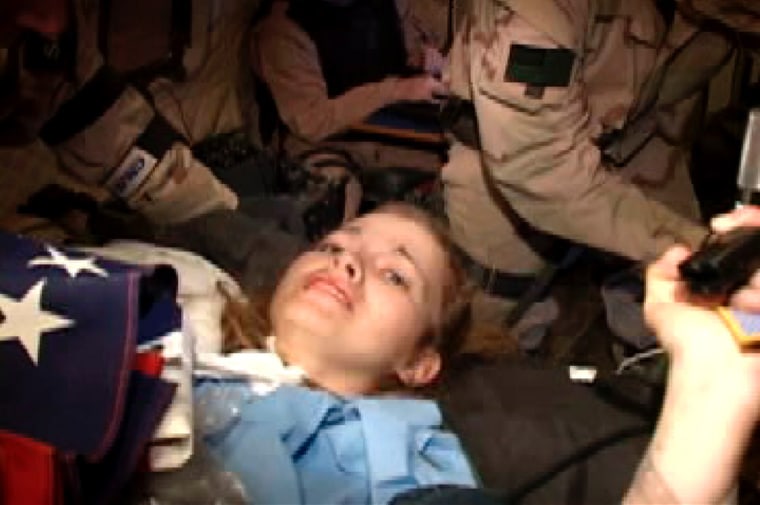 Jessica Lynch
THEN
On March 23, 2003, just three days after the start of the invasion of Iraq, a U.S. Army supply convoy took a wrong turn and was attacked in Nasiriyah, a key town on the road to Baghdad. Eleven U.S. soldiers were killed and six captured, including Private First Class Jessica Lynch, a 19-year-old from West Virginia. She suffered spinal fractures, nerve damage and a shattered right arm, right foot and left leg when her Humvee crashed.
Originally listed as missing in action, Lynch's story gripped the nation and the world when the Pentagon announced that she had been plucked from an Iraqi hospital on April 1 by a Rangers unit, followed a day later with the release of dramatic footage of the rescue. In addition, the Rangers recovered the bodies of eight soldiers who had been killed in fighting with her unit. Stories also emerged of how Lynch had bravely fought off the initial attack.
Lynch was later airlifted for treatment in Germany and the United States. Following her release from hospital, she returned to a hero's welcome in her hometown, Palestine, W.Va., and the arms of her fiancé, Sgt. Ruben Contreras, who she had met during her military service. She also signed a deal, reported to be in excess of a million dollars, to write a book with former New York Times reporter Rick Bragg, which went on to be a best-seller. In addition, she was the subject of an unauthorized TV movie, "Saving Jessica Lynch."
Many of the original details of the attack and rescue were later questioned by many media outlets and much criticism leveled at the Pentagon for creating what was described as a media spectacle. However, Lynch's role and bravery in enduring her severe wounds has seldom been questioned.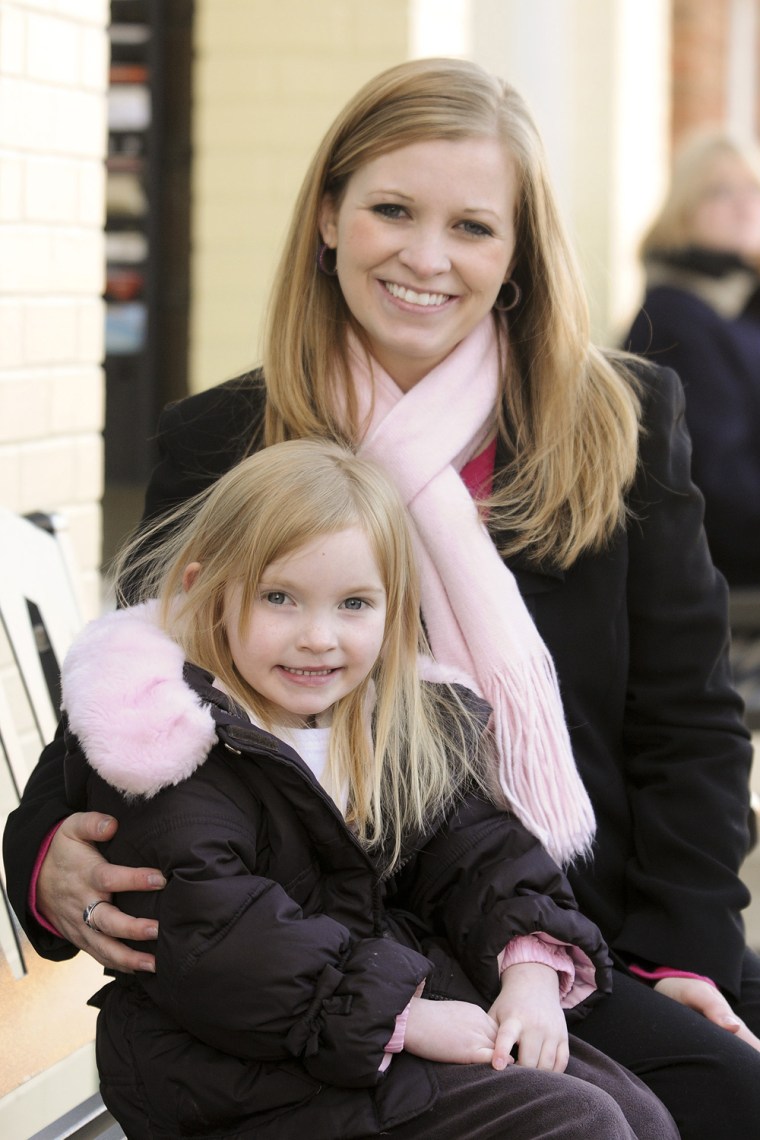 NOW
Her book behind her and her injuries largely healed, Lynch, who received an honorable discharge from the Army, started classes in August 2005 at West Virginia University in Morgantown, one of several universities that offered her a scholarship so she could achieve her dream of becoming a kindergarten teacher.
Her relationship with Sgt. Contreras, however, faded. After postponing the wedding to 2004, the relationship cooled, leaving the pair as "just good friends," a spokesperson said.
Fortunately for Lynch, it was not long before she had a couple of new loves in her life – first a new fiancé, Wes Robinson, and on Jan. 9, 2007, a 7-pound, 10-ounce baby girl.
The couple named the baby Dakota Ann in honor of Army Spc. Lori Piestewa, Lynch's tentmate and former Fort Bliss roommate, who was killed in the attack that injured Lynch. Ann was Piestewa's middle name and Dakota came from the fact that Piestewa was part Native American.
In 2007, according to People magazine, Lynch moved to the Parkersburg campus of West Virginia University to be nearer her family and adapt to parenthood, moving into a new home in Wirt County, where she grew up. The switch led her to change her major back to elementary education – journalism is not offered in her new location.
But the most important thing in her life has been her daughter. Her mother, Dee Lynch, said she took to diapers and other duties like a duck to water.Jessi's a natural," she told People. "You would think she's had Dakota forever."
Despite the trauma of her capture and the continuing effects from her injuries, Lynch told the Morgantown, W.Va., Dominion Post in February 2008 that she would still have joined the Army and has "no regrets."
In 2011, she wrote about her wartime experiences in Newsweek magazine. "In the eight years since my captivity, I've had 21 surgeries," she wrote. "I have no feeling in my left leg from the knee down, and I wear a brace every day."
"Perhaps I'll never be able to recall what happened. I think this a good thing. Iraq is in the past," she wrote.In December of 2011, Lynch earned her bachelor's degree in elementary education from West Virginia University, according to UPI.  She told Fox News in January 2012 of this year that she would be pursuing a master's degree as well as "other opportunities."
IRAQ TEN YEARS LATER: WHERE ARE THEY NOW?