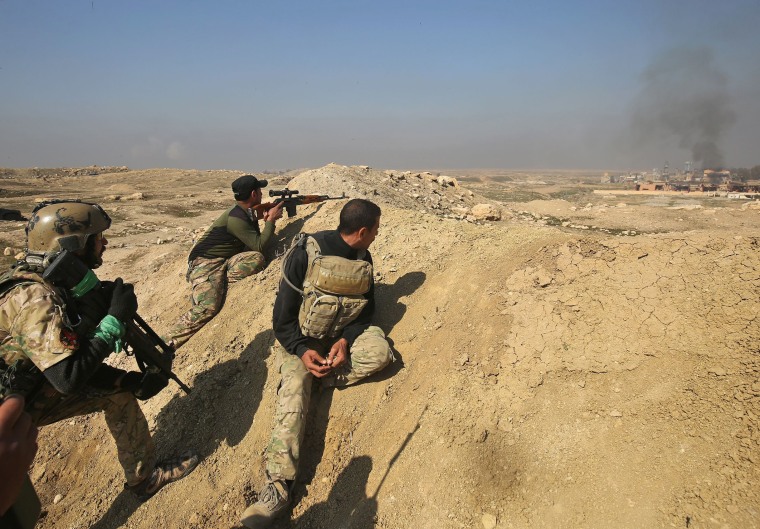 Iraq's government said it took a major stride toward recapturing the ISIS stronghold of Mosul on Thursday, storming a strategically important airport and a nearby military base.
ISIS had been using Mosul Airport as a training camp and a factory for making car bombs — one of their most effective weapons against U.S.-backed forces trying to retake the city.
The airport also represented one of the strongest positions on the militants' defensive line, and its recapture means the Iraqi forces now control all roads in and out of the city.
In what has been a hard-fought, months-long campaign to retake Mosul — ISIS' last stronghold in Iraq — the advance represents a major win for the government of Iraqi Prime Minister Haider al-Abadi.
Backed by U.S. airstrikes and support from other countries, the Iraqis, have already retaken the eastern half of the city. Retaking the airport is a key win in the difficult task ahead: the fight for the older, warren-like western half — where 750,000 civilians are believed to be trapped.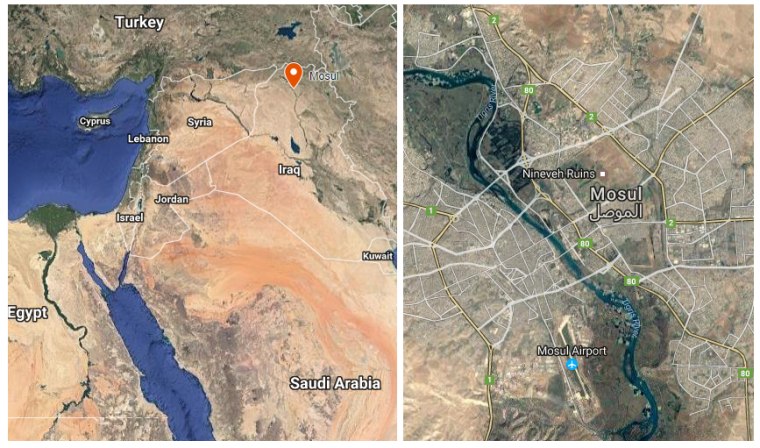 Seizing the airport gives the Iraqis the option of liberating the city from the south or the west. They could attack from the east, but are hindered by the Tigris river and several destroyed bridges that cross it.
The recapture was announced on Iraqi State TV and at least one Western journalist embedded on the ground. NBC News was not able to immediately confirm the report.
International troops were part of the force that advanced into the airport, two police officials told The Associated Press on condition of anonymity, although they would not say which country they were from.
Troops from the U.S. and other countries are helping the Iraqis in the major assault to beat back ISIS, and thousands of American personnel are currently deployed in the country providing logistical support and air power.
Al-Mayadeen, a private Lebanon-based broadcaster, earlier aired live footage from the Mosul airport perimeter, showing a military helicopter buzzing overheard and firing at IS positions as gunfire rattled, the AP reported.
The campaign to retake Mosul first launched in November. After recapturing the city's eastern half, the drive into the western half of the city began Sunday.
The Iraqi military aims to use the airport as a base of operations from which to complete the mission.
Meanwhile on Thursday, the Iraqi military said its counterterrorism forces, known as the Golden Division, overran the ISIS-held Ghazlani military base to the west of the airport.