A prison break involving the Islamic State terrorist group's gunmen and car bombs in Syria, the organization's biggest offensive in years, may herald its resurgence fueled by fighters further radicalized in the region's appalling jails, experts warn.
The Gweiran prison in Hassakeh in northeast Syria is under siege after the ISIS assault  Thursday, its fighters holed up inside and the building surrounded by the Kurdish-led, U.S.-allied Syrian Democratic Forces. Intense fighting has been reported in civilian areas nearby where some escapees are said to have fled.
According to the SDF, the prison holds between 3,000 and 4,000 ISIS prisoners, including foreigners and hundreds of children. Between 400 and 500 prisoners escaped initially but "most" had been recaptured, a spokesman said without elaborating. 
The U.S. and its allies declared ISIS beaten almost three years ago after the extremists were driven out of their self-declared caliphate that at its peak covered swaths of Syria and Iraq. The prison offensive followed a series of guerrilla-style attacks in recent months, and raised fears the organization is far from dead and could even be regrouping.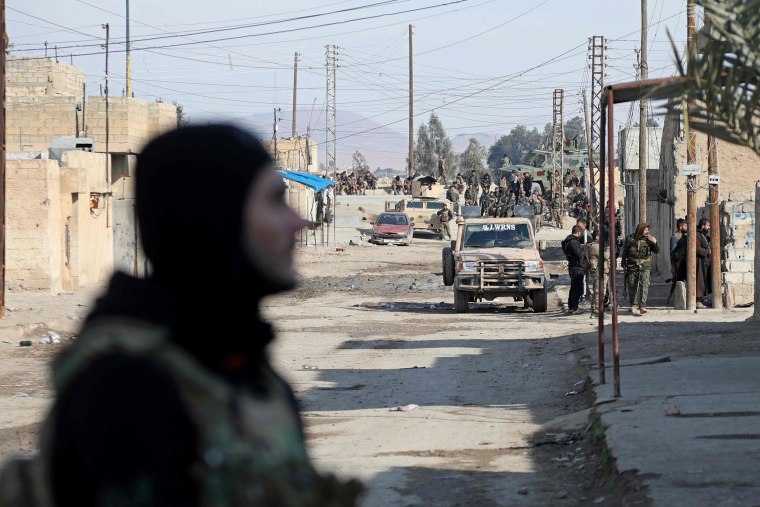 "This is ISIS' first major attack since the liberation of Baghuz in March 2019," said Siyamend Ali, a senior spokesman with the SDF, referring to the terrorist group's last major stronghold in Syria. 
According to Paul Rogers, a security expert and a professor at the University of Bradford in England, last week's prison break was a "direct repeat" of what the group did in 2012 and 2013.
"It's how they really expanded from being almost a rump group in Syria and Iraq through to being a very potent force in the space of a few months," he said.
"The very fact they had a force of 100 people to try it and they could use car bombs means that basically they are a much bigger force to be reckoned with than we thought," Rogers added.
Exact figures for the number of ISIS fighters taking part in the assault and the number of casualties from the fighting are unclear.
The SDF on Sunday counted between 150 and 200 ISIS combatants and said that 183 had been killed, although that figure includes some ISIS prisoners. The Kurdish group said 27 of its own members had died in the fighting.
The Pentagon confirmed that the U.S. had conducted airstrikes to aid SDF allies on the ground.
A statement by the ISIS-affiliated Amaq news agency on Saturday said the group had killed 200 Kurdish fighters, and included civil employees of the prison in that number.
NBC News was not able to verify the numbers independently.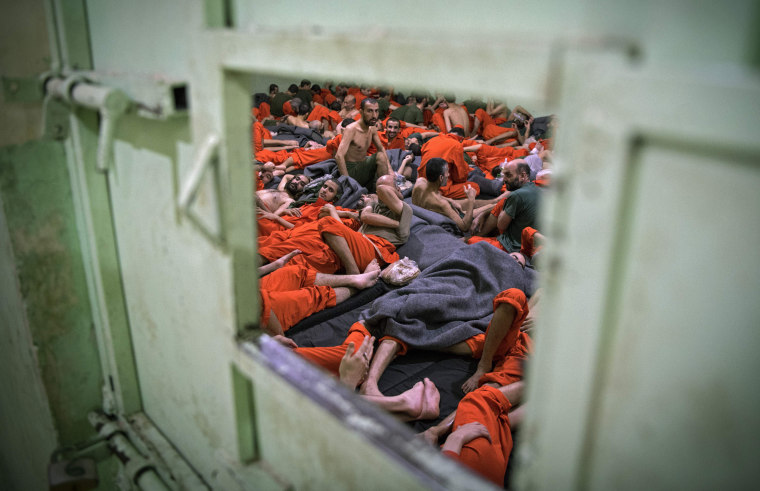 The Amaq statement outlined a detailed offensive that pointed to more than just an opportunistic attack. The fighters had divided into teams to target strategic points within the prison, while others were sent to harry a nearby battalion of Kurdish fighters and block off routes to the complex.
"Despite the loss of territory, ISIS has not been totally defeated. Its cells have been active in most of central Iraq and eastern Syria," Emmanuel Karagiannis of King's College London, another security expert, said. 
"During 2021, ISIS was able to launch dozens of attacks against Kurdish forces. It is perhaps too early to say that ISIS is resurgent, but things do not look good now."
ISIS fighters, including thousands of radicalized members from throughout the region and the world, swept across Iraq and Syria in 2014, seizing around 35 percent of Syria and 40 percent of Iraq in a lightning offensive. A pushback by the U.S. and its allies, as well as Iranian-backed Iraqi militias, eventually forced a retreat.
Since then, tens of thousands of ISIS members and their families, including children, have languished in prisons in Syria and Iraq in what Human Rights Watch has described as "inhuman and degrading conditions."
Experts say that provides ideal conditions for radicalization — and potential new ISIS recruits.
"The SDF-run prisons have about 12,000 ISIS members and sympathizers. It is a ticking bomb ready to explode at any moment," Karagiannis said.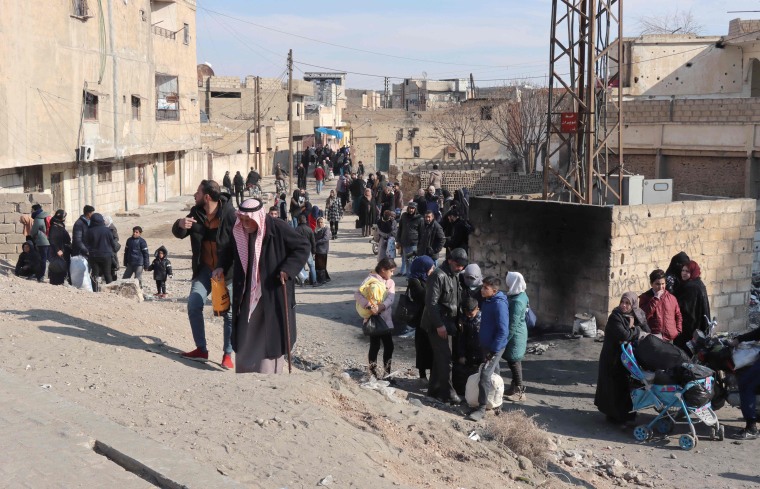 Kurdish-led forces also hold some 100,000 Syrian and foreign women and children who are family members of militant suspects in other squalid camps in areas they control.
Prison administrators complain of a lack of resources to care for inmates properly, while other countries have been reluctant to repatriate and prosecute their citizens among the prisoners.
The London-based Royal United Services Institute defense  think tank in a report last month proposed an international task force to coordinate the repatriation of vulnerable prisoners, the prosecution of ISIS fighters and the creation of deradicalization programs.
"The current international response is one of containment, but this is not sustainable. As well as denying justice to those who have suffered appalling abuses by the Islamic State, this presents a growing security threat," the report's authors said.
"Failure to act will not only be a repeat of the mistakes made prior to 9/11 and subsequent terrorist attacks, but there would be generational consequences for global peace, security and prosperity."