Turkish authorities arrested a suspected ISIS militant on Tuesday for allegedly planning an attack on the U.S. Consulate in Istanbul, a security official told Reuters.
Police originally detained two men at a bus stop in the southeastern city of Kahramanmaras for questioning, the official said. A local court on Tuesday ordered the arrest of one and let the other go, he said, without giving further details.
Dogan news agency said the arrested man was of Syrian origin and had been planning a suicide attack on the consulate.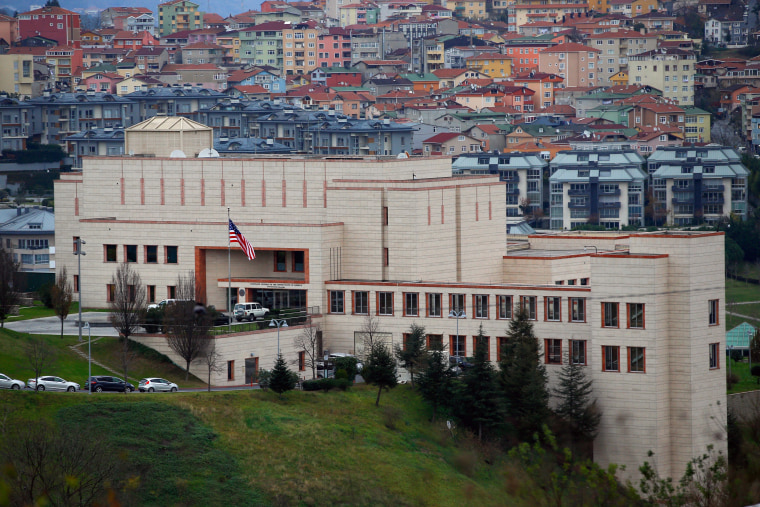 Turkey has been on high alert after more than 100 people were killed by two suicide bombers in the capital Ankara in October. A similar attack at a town near the Syrian border in July left 33 dead.
Last week, the consulate canceled its services for a day, citing information about a possible security threat. This week, the U.S. Embassy in Ankara said it would scale back its services on Monday and Tuesday because of a possible security threat.
Turkey, a NATO member, has carried out air strikes against Islamist insurgents in neighboring Syria as part of the U.S.-led coalition fighting the militant movement.
On a visit to Turkey on Tuesday, U.S. Defense Secretary Ash Carter urged Ankara to do more to help destroy ISIS militants.