WASHINGTON — Israel carried out airstrikes against a Syrian air base early Monday morning and informed the U.S. in advance, two U.S. officials told NBC News.
The pre-dawn missile attack came hours after a deadly suspected poison gas attack on the last remaining foothold for rebels fighting the Assad regime.
A war-monitoring group said the overnight airstrikes killed 14 people, according to the Associated Press.
Russia's Defense Ministry said two Israeli aircraft targeted the T4 air base in Homs Province, firing eight missiles. It said Syria shot down five missiles while the other three landed in the western part of the base. Israel's foreign ministry had no comment when the AP asked about the reports.
Since 2012, Israel has struck inside Syria more than 100 times, mostly targeting suspected weapons' convoys destined for the Lebanese militant group Hezbollah, which has been fighting alongside Syrian government forces.
Most recently, Israel hit the same T4 base in February, after it said an Iranian drone that had violated Israeli airspace took off from the base. The base, which was used as a launching pad for counter offensive attacks against Islamic State militants who were at one point stationed close by, is near the Shayrat air base, which was targeted by U.S. missiles last year in response to a chemical weapons attack.
President Donald Trump on Sunday warned there would be a "big price to pay" after Saturday's suspected poison gas attack in the eastern suburbs of Damascus. At least 40 people were killed in that assault, including families found in their homes and shelters, opposition activists and local rescuers said.
Trump blamed Syrian government forces for what he called a "mindless CHEMICAL attack." In a series of tweets, Trump held Russia and Iran, Syrian President Bashar Assad's chief sponsors, responsible.
In his tweets Sunday, the president called Assad an "animal" and delivered a rare personal criticism of Russian President Vladimir Putin. Trump has declared his intent to withdraw U.S. troops from Syria in the coming months, despite resistance from many of his advisers.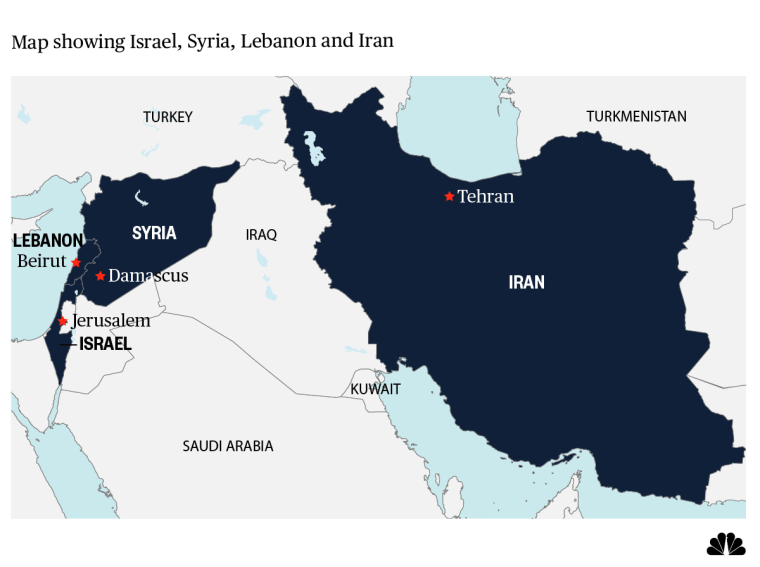 Trump was expected to meet with senior military leadership later Monday, as his new national security adviser, John Bolton, assumes his post. Bolton has previously advocated significant airstrikes against Syria.
The Syrian government denied the chemical weapons allegations, calling them fabrications.
Russian Foreign Minister Sergey Lavrov called reports of the attack a "provocation." He said the Russian military visited the site of the suspected attack and found no traces of the chemicals.
First responders entering apartments in Douma late Saturday said they found bodies collapsed on floors, some foaming at the mouth. The opposition's Syrian Civil Defense rescue organization said the victims appeared to have suffocated.
More than 500 people, mostly women and children, were brought to medical centers complaining of difficulties breathing, foaming at the mouth and burning sensations in the eyes. Some had bluish skin, a sign of oxygen deprivation, according to a statement, symptoms consistent with chemical exposure.
Syria's state news agency SANA said the overnight airstrike resulted in a number of casualties but provided no specific figures. The Britain-based Syrian Observatory for Human Rights, which monitors the war through a network of activists on the ground, said 14 died, including Iranians and also three Syrian officers.
Rami Abdurrahman, the Observatory's chief, said the assault targeted a mobile air defense unit and some buildings inside the air base. He added that it also hit posts outside the base used by the Iranians and Iran-backed fighters.
Israel fears Iran could use Syria's territory to stage attacks on it. The U.S. launched several dozen Tomahawk cruise missiles at a Syrian air base last year, after a chemical attack in the northern Syrian town of Khan Sheikhoun killed dozens of people.
Syria denies ever using chemical weapons during the war and says it eliminated its chemical arsenal under a 2013 agreement brokered by the U.S. and Russia.