Israel on Sunday charged two alleged Jewish extremists over an arson attack which killed a Palestinian toddler and his parents.
The July 31 arson attack in the West Bank town of Duma killed 18-month-old Ali Dawabsheh; his parents later succumbed to their wounds. The case ignited a furor and delays in solving it have been blamed for sparking an outbreak of violence.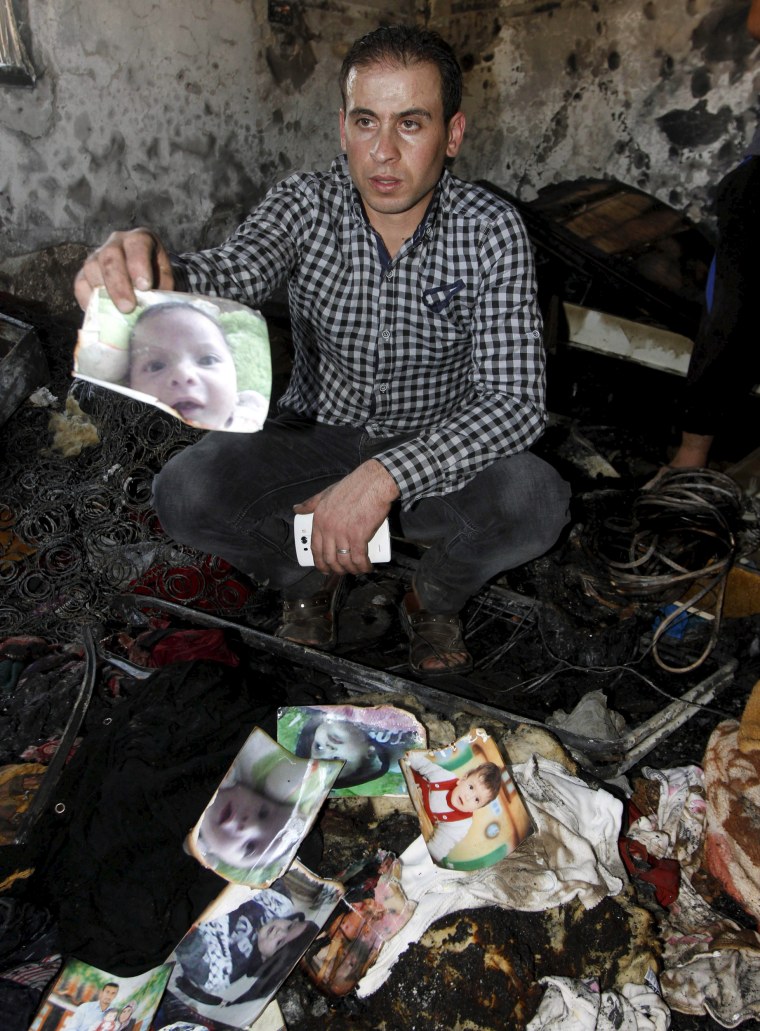 Israel's national police said in a statement that Amiram Ben Uliel was the main suspect in the attack and has been charged with racial murder. A minor has also been indicted on conspiracy charges, police added.
Shin Bet, Israel's security service, said Uliel had confessed to planning and carrying out the attack by flinging Molotov cocktails into the home. The other suspect admitted his role but was not present when the attack was carried out, Shin Bet said in a statement.
A lawyer for the two suspects rejected the allegations and said both had been mistreated in police custody.
"The indictment... represents the opening of a Pandora's box," Itamar Ben Gvir said in a statement. "My clients are innocent and were abused and tortured."
Uliel's parents said they were "shocked" to learn of the charges, telling Israel's Channel 7 they believe he is innocent.
Police said "dozens" of suspects had been arrested over the course of the investigation, which unearthed ties between the two suspects charged and several other Jewish extremist attacks.
It said those other incidents include an arson attack on the Zion Church in Jerusalem, an attack on a shepherd near the village of Morning Star and the torching of a barn under a Palestinian home.
Prime Minister Benjamin Netanyahu has condemned the attack which killed the Dawabshehs as terrorism, but Israeli officials have been criticized for failing to charge anyone in relation to the case.
Police called Sunday's indictments a key step in a "shocking" event of national importance.
"Today is the day that the State of Israel shows that in the fight against terrorism there are no shortcuts," Gen. Shlomi Michael said in a statement.
Nevertheless, the wave of violence which has wracked Israel and the West Bank continued unabated following the indictments. Israel's military said a gunman opened fire at the Cave of the Patriots in Hebron, injuring an Israeli soldier.