JERUSALEM — Christian schools have gone on strike in the Holy Land.
Since Sept. 1, some 33,000 students and teachers at independent Roman Catholic-run schools in Israel have downed pencils and schoolbooks to protest what they say are drastic elementary school budget cuts by Israel's government. Some of the schools date back hundreds of years, predating the founding of the state of Israel by centuries.
Mom Rula Azar is participating in the strike with her kids — Joyce, 6, and Jirius, 9 — because she believes families should have a choice when it comes to schooling.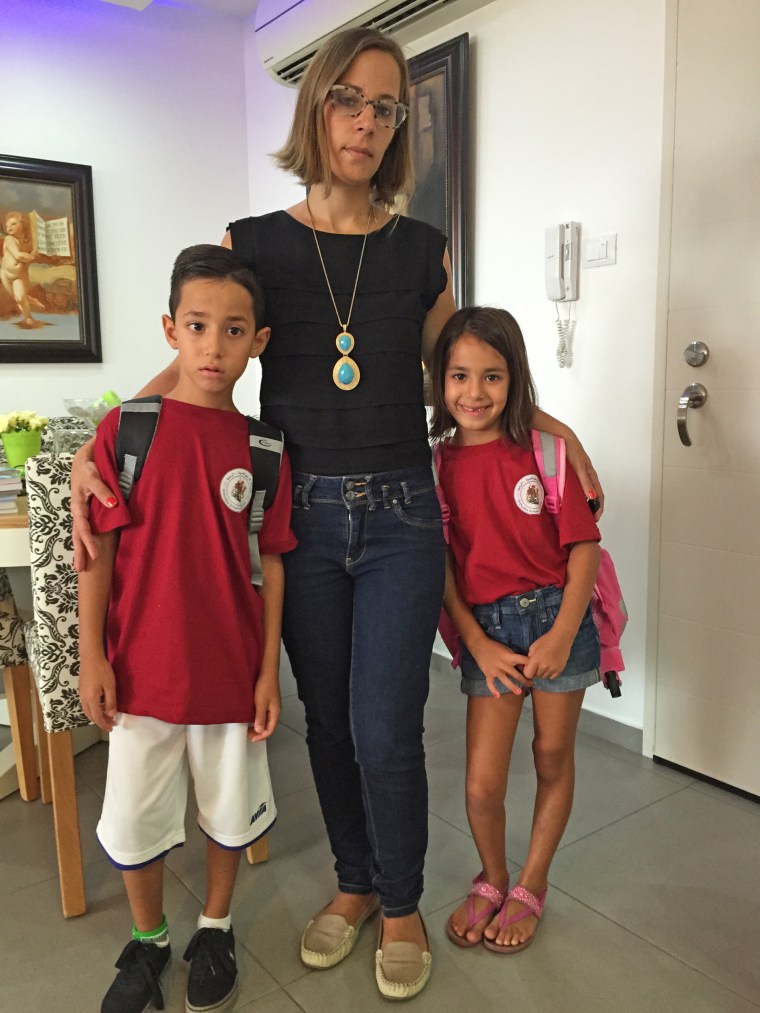 "It's my right to choose which school I want my children to go to, and it's our right to have those schools... with full budget," said the 35-year-old teacher in Ramla, Israel. "We are Israeli citizens, respecting the law, we believe in equality and these are the values we teach in these schools."
Azar added that she shows her children to "love others and that there is great value in the Israeli society, which contains quality, freedom," but in her heart believes the government's moves stem from racism.
"I am aware that as an Arab there is a discrimination and racist law against us, which I am trying to hide from my children," she said. "It happens only to Christian schools. Meanwhile, Jewish Orthodox schools, which are also 'recognized, non-official schools,' get the full budget."
"My mom is teaching me in the house — but there is not blackboard at home"
Israel's education ministry did not respond to repeated questions on how many Jewish schools it funded, and to what level.
Father Abd al Masih, the director of the Christian schools network, said budget cuts had been gradual but relentless, reducing state funding from 75 percent of the total of Christian elementary schools six years ago down to 29 percent this year.
Al Masih and others accuse the government of trying to starve Israel's 47 Christian schools into oblivion, forcing them to become state schools in exchange of government funding. The schools, which survive on both state and private funding and educate Muslims and Christians, are considered among the best in the country.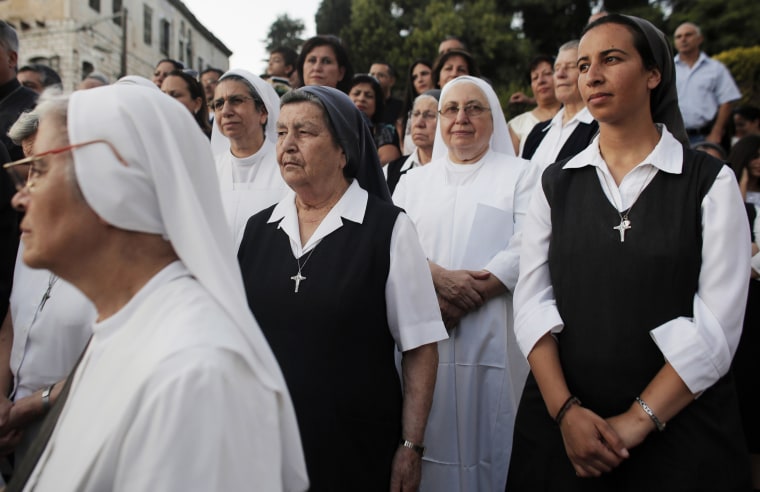 A senior adviser to the Assembly of Catholic bishops in the Holy Land, accused the government of "stupidity or racism" in deciding to cut the funding.
"Those schools produce around 30 percent of the students in Israeli higher education — more than four times their percentage among the Israeli schools," said the adviser, Wadie Abunassar. "I would expect the Israeli education ministry to hand them a prize, not cuts, since their graduates go into universities and subsequently into the work force thus contributing to the economic growth of the state."
Parents, students and teachers have demonstrated outside government ministers' offices to protest cuts and what they say are years of discrimination, including barring primary school teachers from participating in training courses and limiting the percentage of tuition the schools can charge families. High schools are not affected by this year's cuts but have joined the strike in solidarity.
Israeli officials counter that they have tried to resolve the issue, but all their proposals have been rejected by the Christian schools. Among the alternatives offered is to allow the schools to join the public education system "while maintaining the school's characteristics," according to a statement from Israel's education ministry.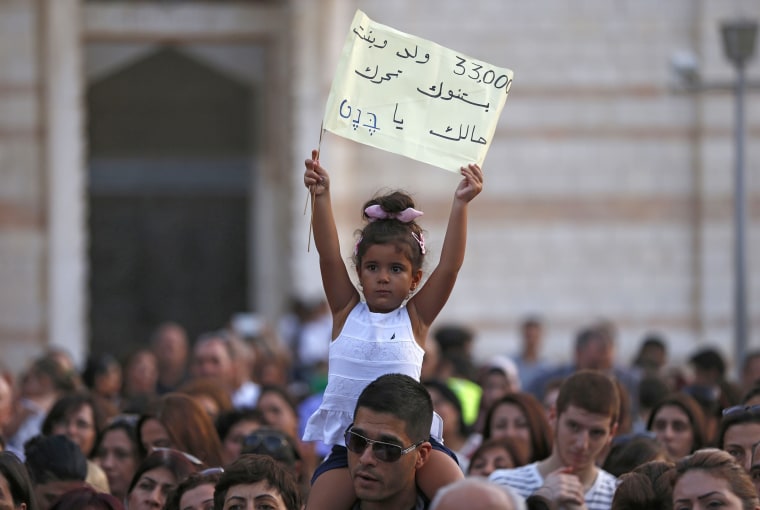 The ministry maintains that Christian schools are demanding 100 percent state funding. Legally, such independent or "recognized non-official" schools, are funded "by up to 75 percent," according to an email from the ministry — not at 29 percent as claimed by the network of Christian schools.
Neither side could explain the discrepancy in funding statistics.
A total of 210,295 students in Israel are enrolled in the "recognized, non-official" schools, which includes ultra-Orthodox Jewish schools, according to website of Israel's parliament. There were over 2 million students enrolled in the country's state schools in 2014 and 2015.
Meanwhile, students like Joyce and Jirius Azar are spending most of their days on the picket line instead of going to school.
Related: Israeli Police, Palestinians Clash at Jerusalem Holy Site
"I'm sad not to be going to school," Joyce said. "Every day I'm going to the sit-in tent for activities with other children."
One small consolation is Joyce's brand new, hot pink Hello Kitty backpack, which she carries around inside.
"My mom is teaching me in the house — but there is no blackboard at home," she added.