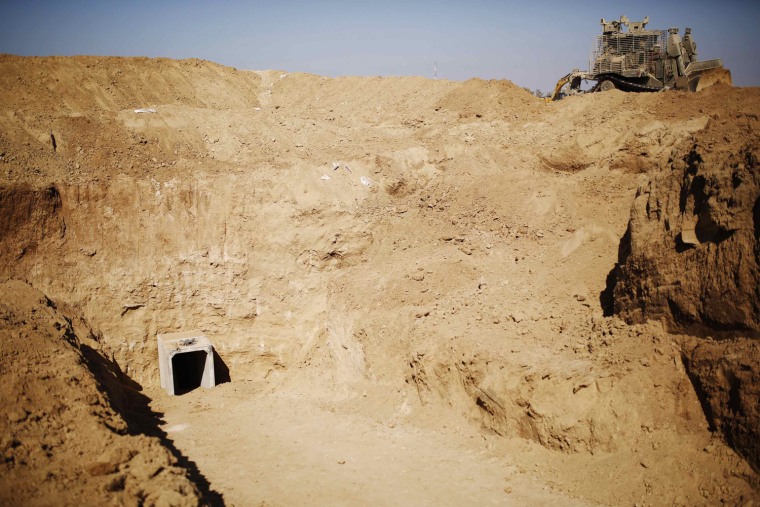 ISRAEL-GAZA BORDER — Israel displayed on Sunday what it called a Palestinian "terror tunnel" running into its territory from the Gaza Strip and said it was subsequently freezing the transfer of building material to the enclave.
"The discovery of the tunnel ... prevented attempts to harm Israeli civilians who live close to the border and military forces in the area," Israeli Defense Minister Moshe Yaalon said in a statement, accusing Gaza's ruling Hamas Islamist movement of being behind construction of the 1.5 mile-long tunnel.
There was no claim of responsibility in Gaza but a spokesman for Hamas's armed wing wrote on Twitter that "the determination deep in the hearts and minds of resistance fighters is more important than tunnels dug in the mud."
Hamas, along with other militant groups, tunneled into Israel in 2006 and seized an Israeli soldier, Gilad Shalit, who was held for five years before being exchanged for 1,400 Palestinians in Israeli jails.
The Israeli military said it found the tunnel along its fortified Gaza border last week near a kibbutz, or communal farm. It invited journalists to view it on Sunday.
Prime Minister Benjamin Netanyahu, who launched an eight-day war against militants in the Gaza Strip last November with the declared aim of curbing rocket attacks against Israel said the effort was "part of our policy, a policy of aggression against terror, with elimination, with intelligence work, with activities that we initiate and react to."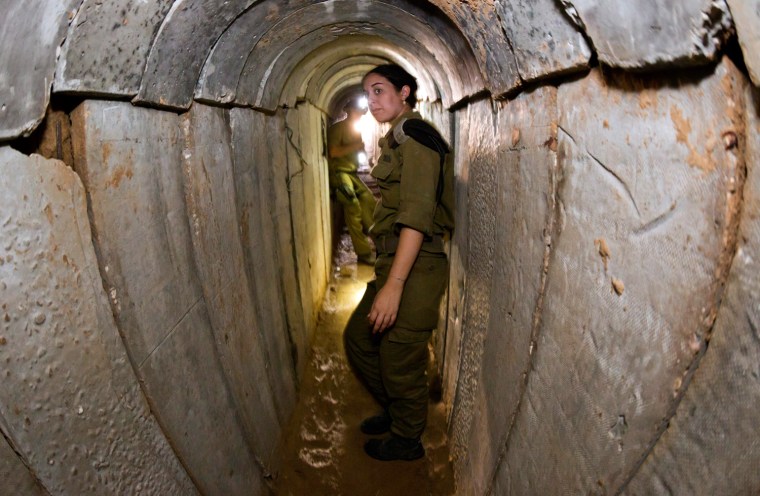 Netanyahu also publicly congratulated the army "for uncovering the terror tunnel."
The military said the tunnel, dug in sandy soil, had been reinforced with concrete supports, and Yaalon announced that he was immediately halting the transfer of building material to the Gaza Strip.
For years, Israel had refused to allow these goods into the territory because it said militants would use them to build fortifications and weapons.
In 2010, as part of its easing of its internationally-criticized Gaza blockade, Israel gave foreign aid organizations the green light to import construction material for public projects. Last month, Israel resumed the transfer of cement and steel to Gaza's private sector.
Hamas seized the Gaza Strip in 2007, a year after winning a Palestinian election, from forces loyal to Western-backed President Mahmoud Abbas. The movement is shunned by the West over its refusal to renounce violence and recognize Israel.
Related: