By Crispian Ballmer, Reuters
JERUSALEM -- The Israeli government has decided to prevent a key witness from testifying in an anti-terrorism case in the United States, drawing accusations that it is caving in to pressure from China.
The lawsuit revolves around allegations that Bank of China knowingly allowed Palestinian militants to use its accounts to finance their operations, including a suicide attack in the city of Tel Aviv in 2006 that killed 11 people.
Families of the dead, among them 16-year-old American holidaymaker Daniel Wultz, have launched at least two cases in the United States against China's fourth largest lender.
The bank denies any wrongdoing.
Plaintiffs hoped that evidence from a former Israeli intelligence officer, who allegedly told Chinese counterparts in 2005 about suspicious transactions, would prove decisive.
A Washington district court issued the official, Uzi Shaya, with a subpoena to testify on Nov. 25.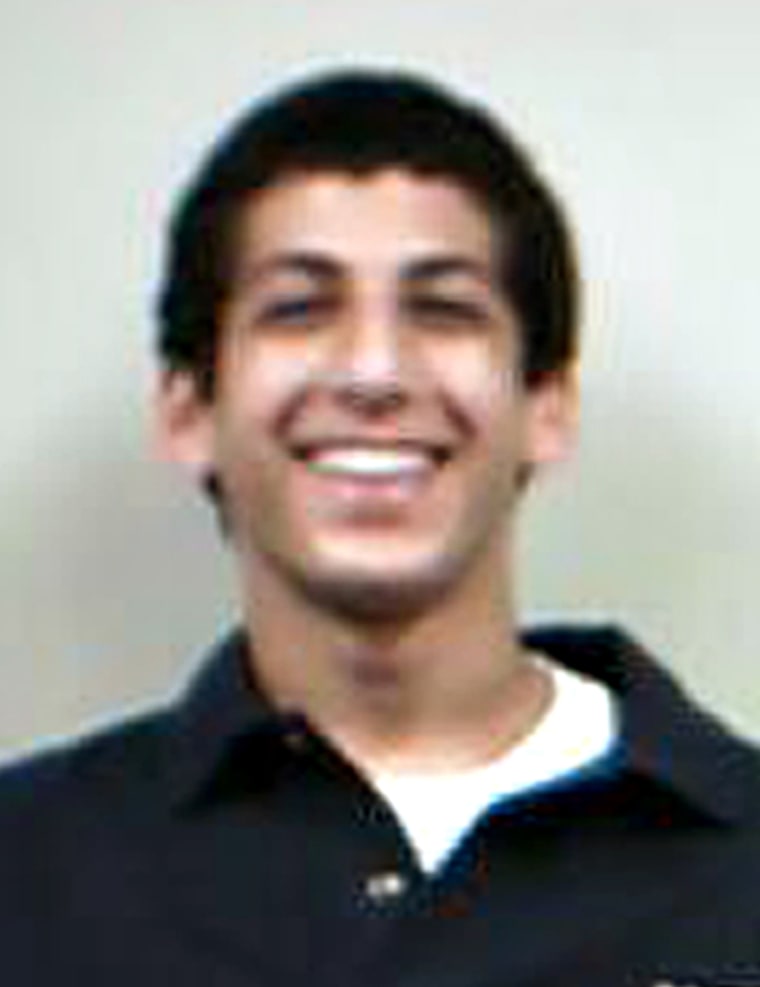 However, on Nov. 15, the Israeli government filed a petition, which was seen by Reuters on Saturday, seeking to block his appearance and to stop him revealing what it said were state secrets.
"The disclosure of such information would harm Israel's national security, compromise Israel's ability to protect those within its borders, and interfere with international cooperative efforts to prevent terrorism," Prime Minister Benjamin Netanyahu's office said in a statement Saturday.
Critics have accused the government of seeking to muzzle Shaya to protect growing trade ties with China.
"(Netanyahu) is sending a message to the terrorists and the whole world, that Jewish blood is cheap," said Nitsana Darshan-Leitner, an Israeli lawyer who represents the families of 22 people killed in various Palestinian militant attacks.
"We understand the need for financial engagement with China, but not at the cost of abandoning these families who have had loved ones murdered by the Palestinian terror groups who, we allege, moved funds through the Bank of China."
The Israeli newspaper Yedioth Ahronoth said last month that Netanyahu, looking to pave the way for a high-level visit to China in May, had promised not to let any civil servant, past or present, give testimony that might help the plaintiffs.
Neither Israel nor China has commented on the report.
Darshan-Leitner has told Reuters that Shaya wants to testify and says everything he was due to discuss has already been laid out in a previous affidavit and stated publicly.
Shaya was not available for comment and there was no immediate comment from the Wultz family, who live in Florida.
The family told Reuters this month that Israel had been instrumental in getting them to launch the case under U.S. anti-terrorism laws, which foreign firms are required to obey if they have operations in the United States, and had provided much of the evidence, including details of suspect Bank of China accounts.
The family alleges that the Bank of China allowed money from Syria, Iran and elsewhere to reach Islamic Jihad, a Palestinian group listed by Washington as a terrorist organisation, in violation of U.S. financing laws.
Judge Shira Scheindlin, hearing the Wultz case in the Southern District of New York, said in a hearing in July that the plaintiff's suit might collapse if Israel did not let Shaya give his long-awaited testimony.
"If the decision is 'no' ... that may be a make-or-break decision for this case," she said, according to a transcript seen by Reuters. "This may be the only person who really has the knowledge as to what transpired at the (2005) meeting."
More from NBC News Investigations: