JERUSALEM — Whether or not it's the beginning of a third intifada in Jerusalem and surrounding territories, the recent spate of violence has everyone on edge.
Initially, tensions at the al-Aqsa mosque compound in Jerusalem's walled Old City, where Palestinians fear Israel wants to change the status quo, reignited violence. The site is Islam's third holiest shrine, and also revered by Jews. Now, it's hard to say what causes any one act of violence, as the cycle self-perpetuates.
So far, 23 Palestinians and four Israelis have been killed. Around 20 Israelis and more than 500 Palestinians have been injured.
On Sunday, a pregnant Palestinian mother and her 3-year-old daughter were killed when their house in the Gaza Strip collapsed after an Israeli air strike that allegedly targeted a Hamas weapons site.
Also Sunday there were reports of an attempted bombing in Jerusalem — though Israeli and Palestinian accounts of the incident differ wildly.
A number of Jewish Israelis have been stabbed by Palestinians, and in one incident a Jewish man stabbed three Palestinians and a West Bank Bedouin in the southern city of Dimona.
Every hour, there are reports of Israeli security forces using excessive force against Palestinians, many of them demonstrators. Some as young as 12 or 13 have been killed.
Parents in particular are terrified.
Yousef Suleima, father of seven boys and a girl between the ages of 8 and 32, owns a spice shop near the Damascus Gate. This week, he saw a Palestinian teenager shot by police. He tried to call his 18-year-old son to make sure he was all right.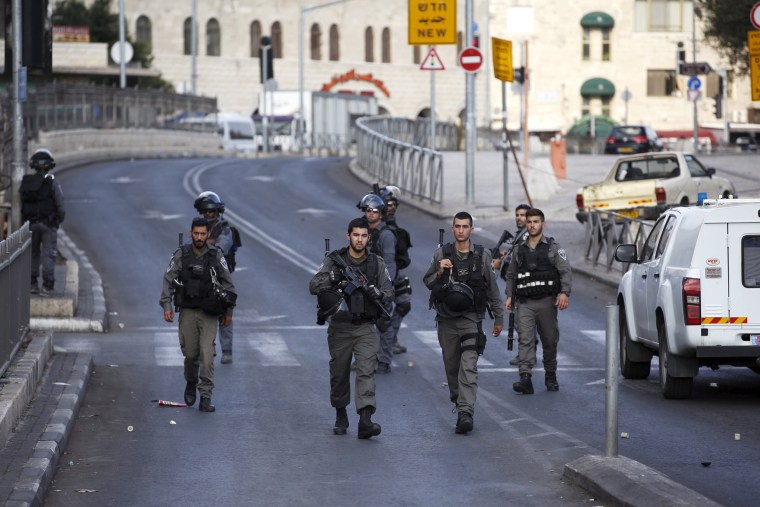 "When they're going to and from work and school I call them 100 times," he says. "I tell them to be careful; don't be too long; don't stay out too late."
"My 8-year-old daughter used to walk to school by herself. The school is right next to our house. But now I take her," he says.
The Israeli government pays to have security guards at schools until 1:30 p.m., but most schools don't get out until 4:30 p.m. As of Sunday, Jerusalem elementary and middle schools will run only during the hours when a security guard is present.
Coping when violence is everyday
"How are you handling things?" has become a common refrain among friends and coworkers across the country.
Some say they can no longer watch the news. Young people who grew up during the Second Intifada, amid frequent explosions on buses and in restaurants, are revisited by old fears. Army and police uniforms and vehicles are everywhere.
Listening to Yousef Suleima speak about his children, one is reminded of the way African American parents might speak to their sons in relation to the police in the United States.
"I tell them to drive carefully because even if you get into a normal accident they will say you were involved in some kind of operation," says Suleima. "I tell my sons to stay away from security forces, we're so scared of them."
He says he's much more afraid for his children now than during the Second Intifada. "Now they're teenagers. There's more danger now and," he says, "the police are more severe."
Palestinians say these days security forces shoot to kill right away, regardless of the threat demonstrators or would-be attackers pose.
Suleima says he's afraid for his children in Arab and Jewish neighborhoods alike. It's always possible to be in the wrong place at the wrong time, or to be mistaken for someone you're not. He tells his kids to speak in Hebrew, not Arabic when they go out.
On Friday, Jewish youth assaulted a Jewish man, mistaking him for an Arab, Haaretz reported.
"I'm afraid for my daughter who wears the hijab and is obviously Muslim," says Faisal Lafy, 52, a taxi driver in Jerusalem.
On a public bus when a police siren sounds there is a collective intake of breath. Everyone cranes their necks out the windows to see if anything happened nearby. People scan Twitter and news sites on their phones. They ask one another questions in hushed, worried tones.
In the Holy Land, some take refuge in faith.
"We are believers. We feel we are in the hands of God, so it's easier to live like that," says Nachman Aroll, an ultra-Orthodox Jewish travel agent. "We believe that every bullet has an address to it," he says, meaning a person it is meant for.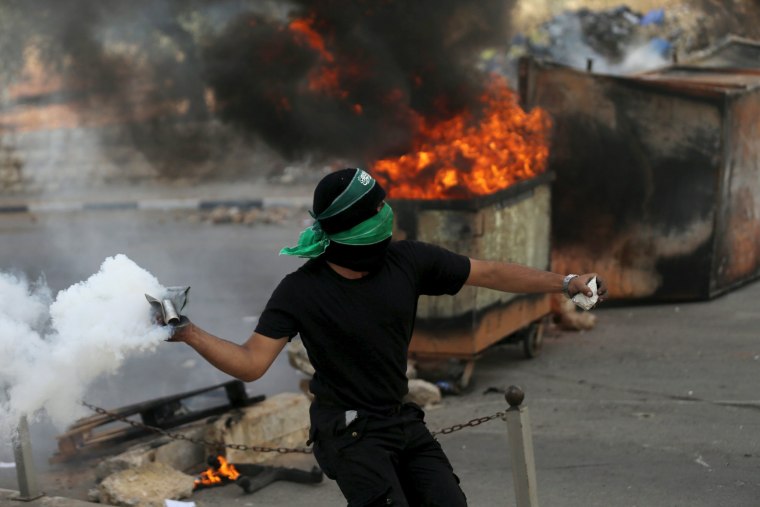 "The situation is different from during the Second Intifada when things were organized. Now it's a couple of frustrated teenagers going on Facebook being influenced to pull a knife on people," he says.
​Some worry there is little hope of an end in sight. "It's going to be like this until the Messiah comes," says Jacov Breuer, a 26-year-old Jewish American, who was visiting family in Jerusalem for the Sukkot holiday. Many Jews have stopped going to pray at the Western Wall since two Jewish Israelis were stabbed to death in the Old City, he says.
But in Jerusalem, Palestinians and Israelis live side by side. Interaction is impossible to avoid.
Yedideya Saidian, a jeweler in the Mea Shearim, a largely Orthodox Jewish neighborhood, says he often employed Palestinians to fix things in his shops, but lately he has stopped. He's afraid.
And he's not the only one. "I used to go shopping in Jewish stores but the last few weeks I stopped, I'm afraid someone will attack me," says Faisal Lafy, the Palestinian taxi driver.
He is afraid, too, while working.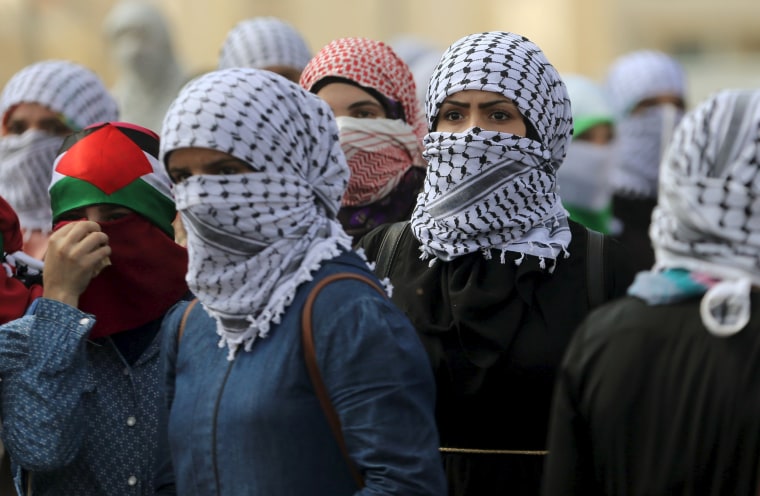 "I've stopped picking people up from the street like I used to. I have private customers, most of them Jewish, and I work with them, he says. "During the Second Intifada I was attacked by passengers. They hit me and I jumped out of the car and ran to the police station."
On Thursday night a right-wing mob marched toward the Old City in East Jerusalem, many of them chanting "Death to Arabs" and with the stated intention of looking for Arabs to attack.
"They chant 'Death to Arabs' and nothing happens to them," says a Palestinian man from East Jerusalem who asked not to be named. "If I said 'Death to Jews' I would be killed."
This article first appeared on GlobalPost.
More From GlobalPost: