TEL AVIV, Israel — Israeli police are recommending bribery and fraud charges be brought against Prime Minister Benjamin Netanyahu and his wife in the third corruption scandal to engulf the Israeli leader.
Authorities said Sunday that they have evidence that Netanyahu made regulatory decisions that favored Bezeq telecommunications group in exchange for positive coverage on its news website, Walla. Netanyahu has denied any wrongdoing.
The decision of whether to charge Netanyahu rests with Israel's attorney general, who is still deliberating on whether to indict the prime minister in two other cases.
If indicted, the four-term prime minister could face one of the greatest challenges to his leadership yet.
Despite his dominance of Israeli politics, the newest police recommendation comes just after his right-wing coalition's majority in parliament was reduced to the slimmest of majorities. After Israeli Defense Minister Avigdor Lieberman resigned last month in protest over a ceasefire with Gaza militants, Netanyahu was left with control with just 61 of the 120 seats in the Knesset a year out from Israel's next election.
In a joint statement with Israel's Security Authority on Sunday, police said they had enough evidence to charge Netanyahu and his wife, Sarah, of taking "bribes, fraud and breach of trust."
They also recommended charging Netanyahu of "fraudulently accepting aggravated circumstances" and Sarah of disrupting investigative and judicial proceedings.
The police also said they had enough evidence to charge Bezeq's controlling shareholder, Shaul Elovitch, with bribery as well as other officials at the company.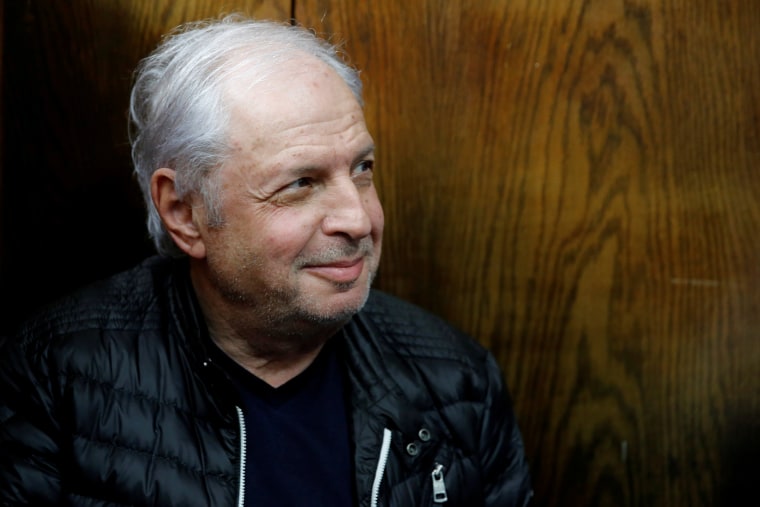 "The main suspicion is that the prime minister took bribes and acted in a conflict of interest by intervening and acting in regulatory decisions that favor Shaul Elovitch and the Bezeq Group and at the same time demanded directly and indirectly to interfere with the content of the Walla site in a way that would benefit him," the report read.
Netanyahu on Sunday denied the allegations and dismissed the police recommendations as having "no legal status."
"I am sure that even in this case the competent authorities, after examining the matter, will reach the same conclusion — that there was nothing because there is nothing," he posted on Twitter.
The prime minister also denies allegations in the other two cases put forward against him.
The first alleges that from 2007 to 2016 Netanyahu and his family received cigars, champagne and jewelry worth "hundreds of thousands of shekels" from Hollywood mogul Arnon Milchan and other supporters.
In return, Israeli police say Netanyahu pushed for the so-called Milchan Law, which ensures that Israelis who return to live in Israel from abroad are exempt from paying taxes for 10 years.
The second case alleges that Netanyahu worked out a deal for favorable coverage with Arnon "Noni" Moses, the publisher of an Israeli newspaper, Yediot Aharonot, in exchange for backing a bill that would weaken a rival newspaper.
Netanyahu is not the only Israeli public figure to be embroiled in corruption scandals.
Last month, Israeli police recommended that charges be brought against Israel's Interior Minister Aryeh Deri in another corruption case.
The police accused Deri of committing fraud and breach of trust among other charges. Deri has denied any crimes were committed.
Paul Goldman reported from Tel Aviv; Saphora Smith from London.