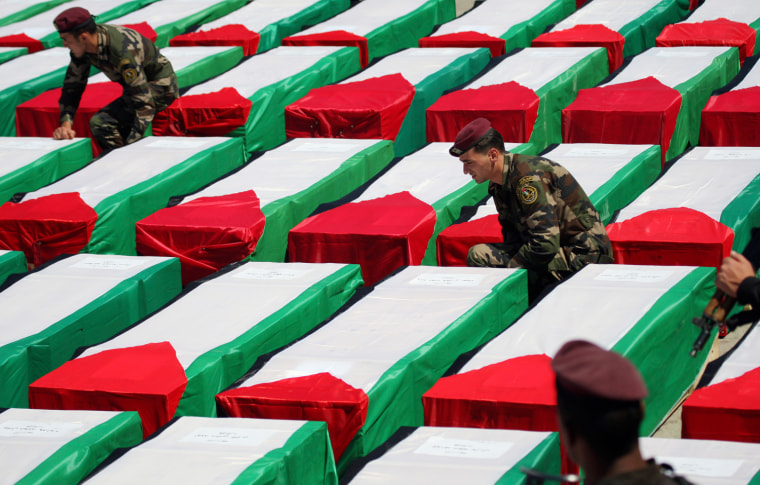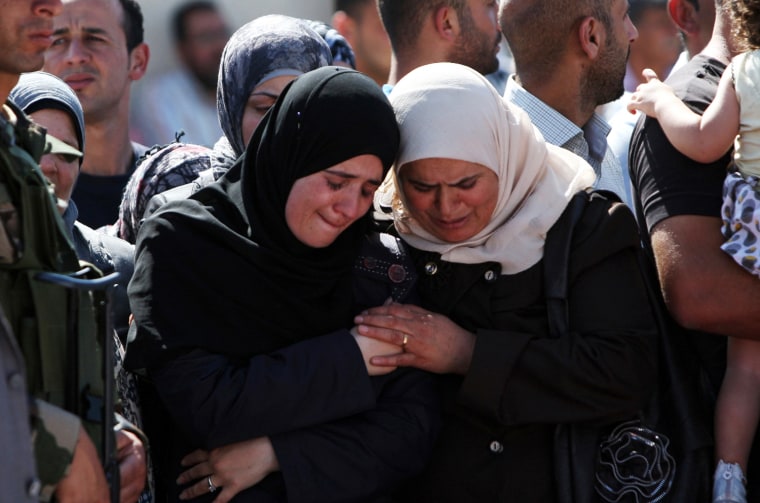 Reuters reports -- The remains of 91 Palestinian militants whose attacks killed hundreds of Israelis over the past 35 years were returned to the West Bank and Gaza on Thursday in a gesture Israel said it hoped could help revive peace efforts. Palestinian leaders, however, signaled no shift in their refusal to negotiate as long as Israel continues building settlements on land where they hope to establish a state.
The boxed remains of 80 militants were transferred to coffins draped in the Palestinian flag for a solemn ceremony at the official compound in Ramallah of Palestinian President Mahmoud Abbas.
Read the full story: Palestinians honor dead returned by Israel .