Israeli Prime Minister Benjamin Netanyahu has warned Iran not to test his country's resolve as Tehran builds up its military presence in neighboring Syria.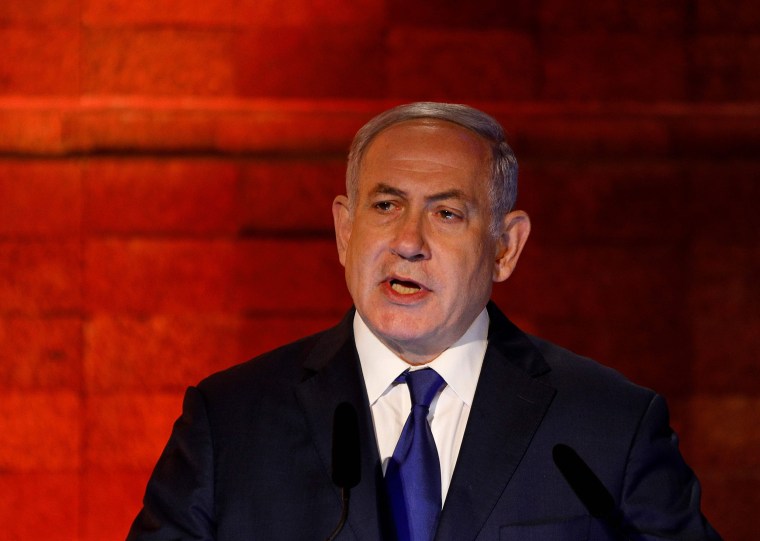 "Our policy can be summed up in three words: aggression against aggression," Netanyahu said in a speech Wednesday on the eve of Israel's Holocaust Remembrance Day. "I have a message to the Iranian rulers — do not test the determination of the State of Israel."
Referring to Iran, he added: "Even today an extremist regime threatens us, threatening world peace. This regime explicitly declares that it intends to destroy us — the Jewish state."
Syria's alleged recent chemical attack on a rebel enclave near Damascus has been the recent focus in the U.S., prompting speculation that President Donald Trump would retaliate. But in Israel, evidence that Iran is entrenching just across its northeastern border in Syria has caused serious worry.
Netanyahu compared engaging with Iran, whose fighters have helped Syrian President Bashar al-Assad recapture swaths of land from rebels, to pre-World War II negotiations with the Nazis.
Netanyahu also spoke Wedneday with President Vladimir Putin of Russia — Syria's main backer. During the conversation, the prime minister reiterated that Israel would not allow an Iranian military buildup in Syria.
Israel has become increasingly alarmed at the growing influence of Iran and the Iran-backed Lebanese group Hezbollah, particularly in Syria. Israel has struck inside Syria more than 100 times since 2012, and its forces are widely believed to have bombed an air base in Syria Monday, which Iranian state media reported killed seven Iranian military personnel.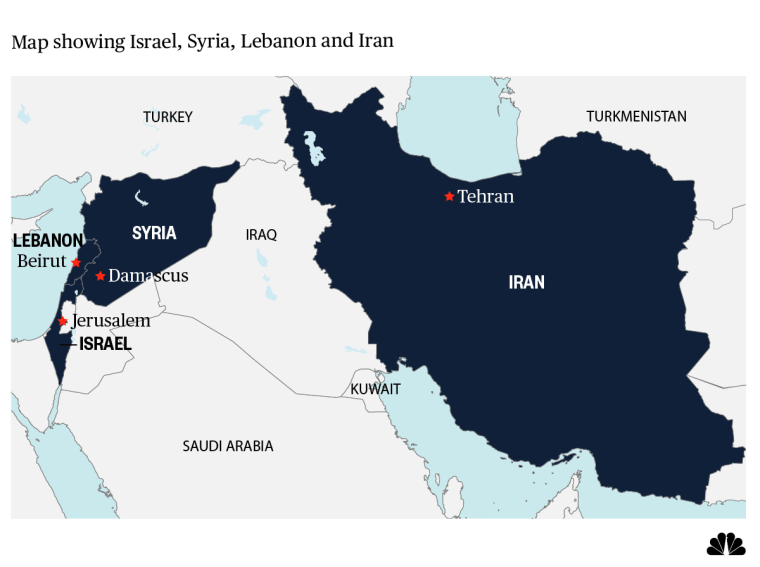 Israel also opposes the landmark 2015 nuclear agreement that curtailed Tehran's nuclear ambitions in exchange for a loosening of sanctions. Trump has vowed to renegotiate or ditch the pact
During his speech, Netanyahu said Iranians themselves were not the enemy. Instead it is "the regime of tyranny that oppresses you. When this regime disappears from the world, and it will eventually disappear, our two ancient peoples — the Jews and the Persians — will again be able to live in cooperation and brotherhood."
Israel is not alone in ramping up the rhetoric.
Ali Akbar Velayati, the Iranian supreme leader's most senior adviser on foreign affairs, told al-Mayadeen television that "the crime by Israel in their attack against a Syrian air base will not be left without a response."
Paul Goldman reported from Tel Aviv, Israel, F. Brinley Bruton from London and Ali Arouzi from Tehran.