HERZLIYA, Israel — Gabi Ziv fidgets intensely while describing that day eight years ago when his platoon came under fire from Hamas in Gaza.
The scene around the 28-year-old could hardly be more different to the horror he's recounting. Ziv unearths harrowing memories — the RPG slamming into the room he was hiding in, shrapnel ripping through his body, his friends dying — as he sits aboard a sailboat skimming the Mediterranean's azure waters.
"Here on the ship it is the only place where I can get rid of the post-trauma," he said, his soft voice stopping and starting. "I feel peace and calm on board, and I found great new friends."
The unemployed former soldier is part of a program called "The Boat Is Sailing" aimed at helping Israeli veterans suffering from PTSD.
Working on the boat helps Ziv but trauma dominates his life — when he's not sailing, the young man hardly leaves the house. He has at least one carer with him 24-hours-a-day.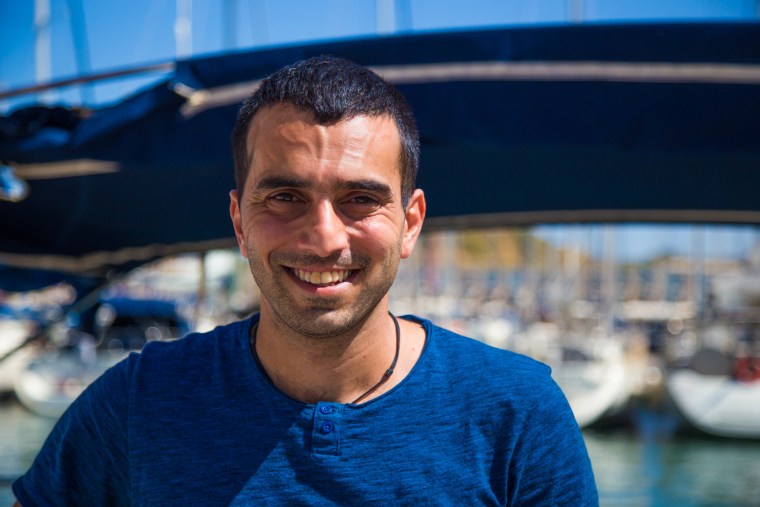 In 10 years, the program has treated 300 people between the ages of 28 and 70 who all take turns working as a group to sail Rimon, which can mean "pomegranate" or "grenade" in Hebrew.
Participants are vetted by mental-health experts before participating, but it's open to any Israeli suffering from the condition. However, all of those who have participated so far have been male veterans.
Symptoms of PTSD include "intense, disturbing thoughts and feelings related to their experience that last long after the traumatic event has ended," according to the American Psychiatric Association. Patients often relive painful events in flashbacks and nightmares, and find it hard to regain a sense of normality.
"This boat gives me hope, happiness and a sense of freedom which many drugs couldn't do."
Unable to cope, many PTSD sufferers lose their jobs, marriages and homes.
That's what happened to Yoav Ben David, who spent eight months in Syria's infamous Mezzeh prison after being captured during the 1973 Yom Kippur War.
"When I was released I spent many years searching for a way to cope," said Ben David, who is known as "captain" by other participants.
He got a job as a cameraman but bursts of anger made it impossible for him to work alongside others, and Ben David soon found himself unemployed.
Ben David, now 62, said he spent years trying to figure out how to deal with the fallout. It was only after he began to sail and then helped create program that he found some relief.
"This disability can't be seen but you can see its signs — just like the wind," he said. "When we sail we don't see the wind but if we understand the wind we will sail better."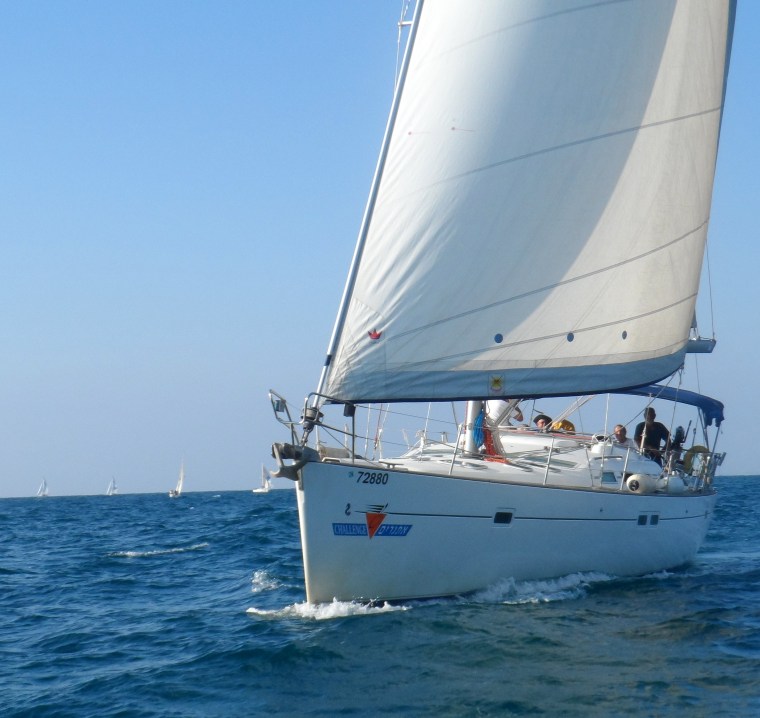 For participants, talking to the media can be part of the recovery process. The aim is not to hide or swallow pain and memories but to share the trauma alongside others.
On board the 47-foot sailboat, it's all about teamwork.
Ben David teaches others the art of being on the water, having the participants trim the sails and steer the boat.
Related: Difficult Diagnosis 'Can Break an Individual'
Learning how to control the vessels subsequently helps PTSD sufferers learn how to control their illness, Ben David said.
"In some mysterious way, they take this home and if they continue coming their life gets better and better," he explained.
Sailing allows patients to identify, understand and gain control over their symptoms, according to the program's supporters and sponsors — Israel's Defense Ministry, the International Fellowship of Christians and Jews and Etgarim, Israel's association for the disabled.
A 2007 Israeli study found that sailing can help reduce the symptoms in people with PTSD. Researchers say they observed a decrease in depression and functional problems, along with improved self-esteem.
Related: Student Whose Army Dad Has PTSD Creates App to Help Vets Sleep
The benefits can be felt decades after the initial trauma for Ben David's sailors.
Peter Doitch, 58, says he "schlepped" his trauma with him for years before speaking to anybody about it.
Born in Vienna, Doitch came to Israel when he was 16. Within three years, he was fighting in the 1982 Lebanon War, which saw the Israeli Defense Forces invade their northern neighbor.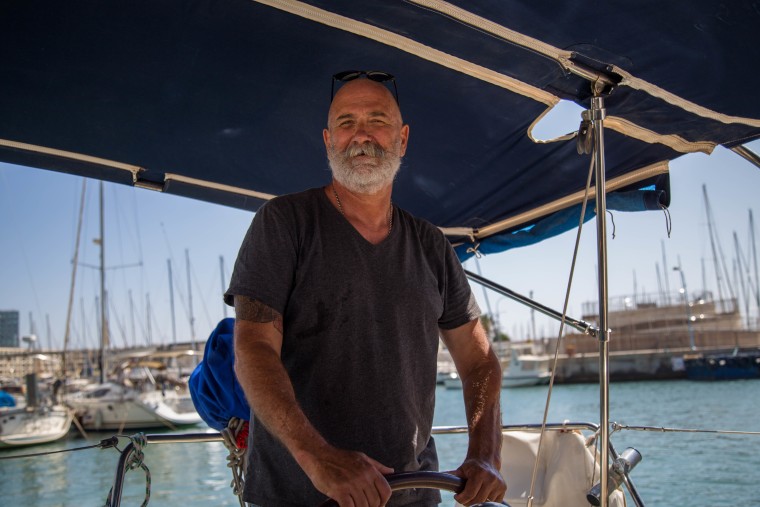 One day his platoon ran into an ambush and was hit by an RPG.
"My leg was blown away and I was hit by three bullets," he said. "My officer was killed and I found myself in a pool of blood."
While Doitch still vividly remembers the smell and the swarm of flies, it took him a full 33 years before he could speak to anybody about what happened to him.
"I'm so happy I'm on this boat being able to share what happened to me with others who can understand me," he said. "This boat gives me hope, happiness and a sense of freedom which many drugs couldn't do."