TEL AVIV — Emboldened by Donald Trump's presidential victory, Israeli right-wing politicians are renewing calls to ditch the "two-state solution" to the conflict with the Palestinians — a bedrock of U.S. foreign policy in the region.
"The combination of the changes in the United States, in Europe and the region provide Israel with a unique opportunity to reset and rethink everything," Naftali Bennett, a senior Israeli Cabinet minister, told a gathering of the Foreign Press Association in Jerusalem earlier this week.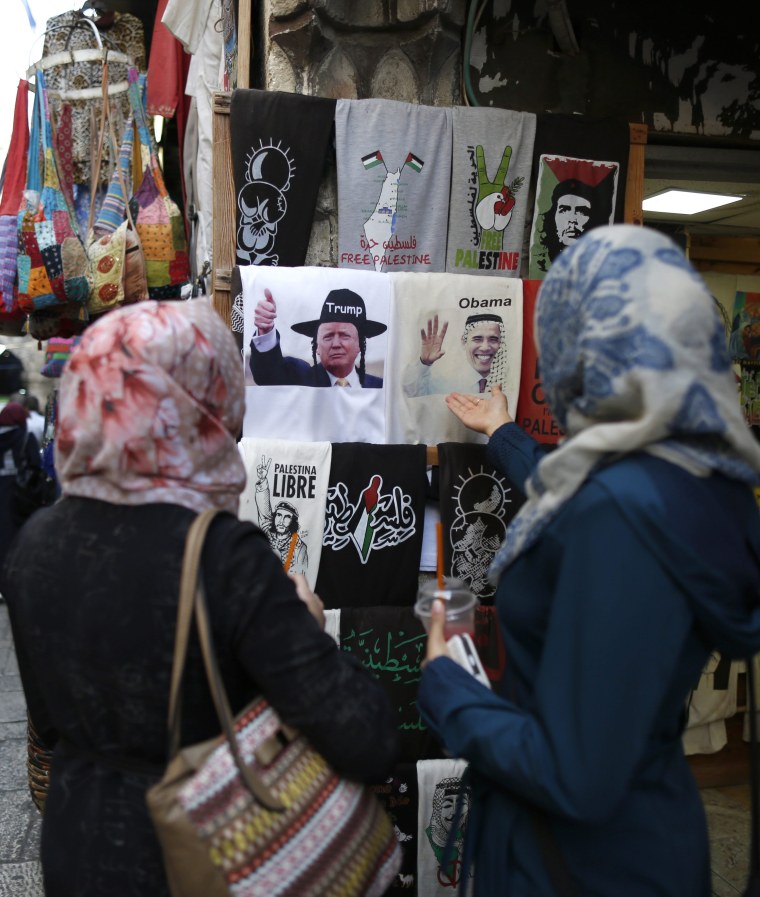 "It's no secret that I think that the notion of setting up a Palestine in the heart of Israel is a profound mistake," added Bennett, Israel's education minister and the leader of the pro-settlement Jewish Home party. "I believe that we have to bring alternative new ideas instead of the Palestinian state approach."
The "two-state solution," is a proposed solution to the Israeli-Palestinian conflict which calls for "two states for two groups of people."
For more than two decades, U.S. foreign policy and the international community have been pushing for a negotiated peace deal that would include the establishment of a Palestinian state in the West Bank, east Jerusalem and Gaza Strip — areas captured by Israel in the 1967 Mideast war.
The thinking was that Israel's continued occupation of millions of Palestinians would create a demographic time bomb in which Arabs would eventually outnumber Jews, threatening Israel's status as a democracy with a Jewish majority.
After opposing Palestinian independence for most of his career, Israeli Prime Minister Benjamin Netanyahu reluctantly endorsed the idea shortly after President Barack Obama took office in 2009.
But critics, including Obama, have said that continued Israeli settlement on occupied territories have undercut this goal, and the Obama administration has at times questioned Netanyahu's commitment to seeking peace.
While the U.S. and Israel are extremely close allies, the alliance has been tested in recent years by tensions between Obama and Netanyahu, who had made no secret of his support for Obama's opponent, Mitt Romney, in the 2012 election. The relationship between the two leaders has been chilly ever since.
Netanyahu welcomed Trump's victory, offering his congratulations on Twitter and speaking with him on the phone. But at the start of his weekly Cabinet meeting on Sunday, Netanyahu asked his colleagues to temper their comments on the new president-elect and the future of U.S.-Israeli policy.
"President-elect Trump and I decided to meet soon in order to discuss all of the important issues on the agenda between the U.S. and Israel," Netanyahu told his Cabinet members. "I request that all ministers, deputy ministers and MKs [Members of the Knesset] allow the incoming administration to formulate — together with us — its policy vis-à-vis Israel and the region, through accepted and quiet channels, and not via interviews and statements."
Netanyahu likely asked his colleagues to quiet down in response to their outspoken statements last week. Within hours of Trump winning the election, Bennett released a statement declaring: "The era of a Palestinian state is over."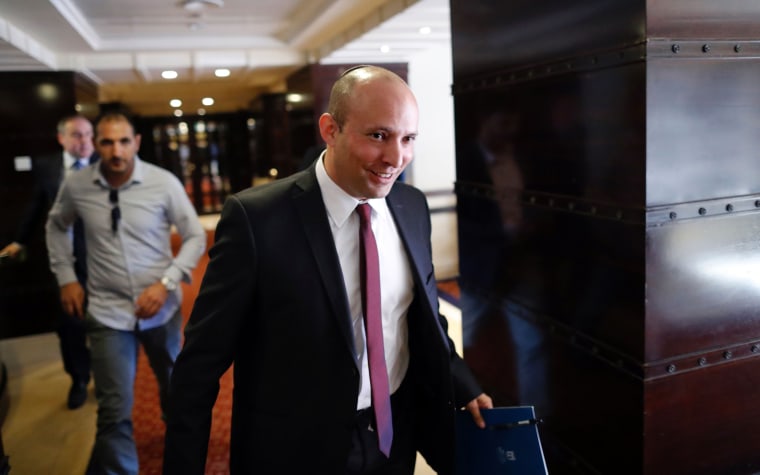 Bennett is a champion of Jewish settlers in the occupied West Bank. He is one of the most influential voices in Israeli politics, and both his party and most members of Netanyahu's Likud, oppose Palestinian statehood on either religious or security grounds.
Many Israeli hard-liners who cheered Trump's victory had their spirits further boosted after a Trump adviser, Jason Greenblatt, told an Israeli radio station last week that his boss doesn't think West Bank settlements are an "obstacle to peace."
Following Greenblatt's comments, Cabinet Minister Ofir Akunis, a close Netanyahu associate, called for a renewed wave of settlement construction.
For their part, Palestinian President Mahmoud Abbas congratulated Trump and said he hoped "that peace will be achieved during his term."
"As a deal maker, I'd like to do … the deal that can't be made"
But many Palestinians are already anxious about the repercussions of Trump's win.
"Trump's election victory does not bode well for Palestinians," Diana Buttu, a Ramallah-based political analyst and former advisor to Palestine Liberation Organization Chairman Mahmoud Abbas and Palestinian negotiators said in a statement. "This is a man who has surrounded himself with people who believe that Israel's illegal settlements are acceptable, contradicting decades of official U.S. policy."
Buttu noted that while senior Israeli leaders have been celebrating Trump's win "as the death knell of the two-state solution" is still unclear what a Trump administration will really do.
Dr. Mustafa Barghouti, a member of the Palestine Legislative Council, also told NBC News by phone that he is not hopeful for the Palestinian cause with a Trump administration.
"There is not much difference between Obama, Trump or Clinton," said Barghouti. "In general, the American establishment or system is biased to Israel and that is the main reason why the United States could not play a role of constructive mediator so far because it cannot do so as long as it is biased to Israel."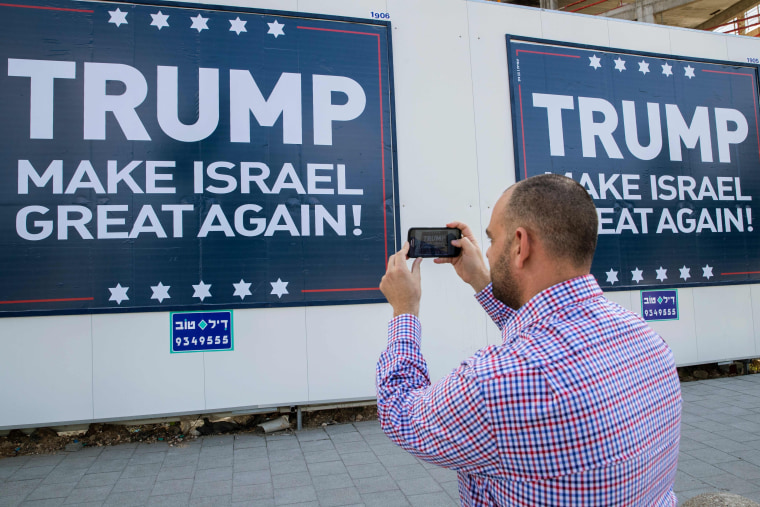 Shimon Shiffer, a political analyst for Yedioth Ahronot, a daily newspaper with one of the largest circulations in Israel, told NBC News in a phone interview that he was sure that the prime minister and his inner circle had "prayed" for Trump to win. But he warned the right wing not to expect a radical change of U.S. policy.
"To say that from now we are going to see a new era of a flourishing relationship, I would offer everyone to be more cautious and to follow the events," said Shiffer. "It's not going to be as simple as the right wing in Israel thinks."
Peace in the Middle East is part of the president-elect's ambitious agenda.
Trump told the Wall Street Journal on Friday that he sees resolving the conflict between the Israelis and Palestinians as the "ultimate deal." He told the paper, "As a deal maker, I'd like to do … the deal that can't be made. And do it for humanity's sake."