Israel's Supreme Court may have thrown Prime Minister Benjamin Netanyahu a lifeline but he is not yet safely on dry ground.
While a ruling late Wednesday allows Netanyahu to form the next government even though he is under indictment for corruption, he now must clear his name in court.
The Supreme Court decision was an emphatic victory for Israel's longest serving prime minister, allowing him to embark on a fourth consecutive term in office — fifth overall — and confirming his reputation as a political Houdini.
Now with the Supreme Court decision in their favor, right-wing Netanyahu and his political rival-turned partner, the centrist Benny Gantz said they expect their coalition to be sworn into office next week. Under the unity deal, Netanyahu, who is the current leader of the caretaker government, will serve as prime minister for 18 months before handing power over to Gantz.
However, beyond the swearing-in ceremony looms the beginning of Netanyahu's corruption trial, which starts May 24. As the date draws near, it remains unclear what, if anything, Netanyahu can do to stop it from happening.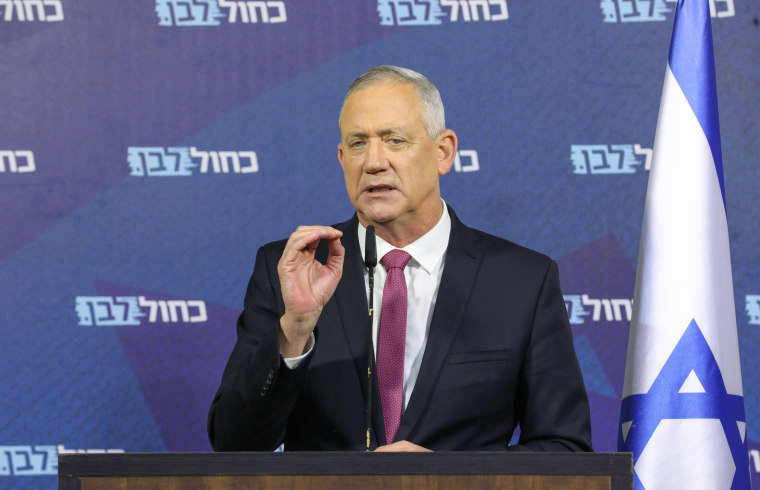 "We have heard that he intends to go to trial and to try to convince the judges that he did not do anything wrong," said Suzie Navot, a professor of constitutional and parliamentary law at the Haim Striks School of Law in Rishon Letzion, Israel.
Netanyahu is charged with bribery, fraud and breach of trust in three long-running corruption cases that include allegations that he received gifts, including cigars and champagne, worth "hundreds of thousands of shekels" from a Hollywood mogul, among others.
Netanyahu, who faces up to 10 years in prison if convicted of bribery, and a maximum 3-year term for fraud and breach of trust, according to legal experts, denies any wrongdoing and says he is the victim of a politically orchestrated "witch hunt."
According to Yossi Mekelberg, a professor of international relations at Regent's University London, Netanyahu will most likely try to delay the court case, while also trying to delegitimize the justice system.
"There is no reason for us to believe that he won't do anything in his power to stop his trial," Mekelberg said of the prime minister who has earned himself the title of "magician" or "King Bibi" in some political circles for his knack for political self-preservation.
Now, after three inconclusive elections in the space of a year, it appears Netanyahu has found a way of remaining in office.
Many expect to see similar flashes of political nous applied to the spin around his upcoming trial.
"He will portray himself as a victim of the deep state," Mekelberg said.
However, beyond rhetoric, the methods available to Netanyahu to protect himself from the courts remain unclear.
One option could be for him to attempt to postpone the trial using procedure or, at the very least, slow down the pace of the trial significantly, Navot said. The trial, which was supposed to begin in March, was already postponed once, after Netanyahu's interim justice minister, Amir Ohana, placed restrictions on the court due to the coronavirus pandemic.
Once in court, he could argue that his behavior was conducted in the fulfillment of his function as prime minister and therefore would fall under existing legislation, parliamentary and ministerial immunity, which states that lawmakers cannot be prosecuted for acts conducted in the fulfillment of their roles, Navot added.
However, since Netanyahu was indicted by Attorney General Avichai Mandelblit, it remains unclear if that would hold water.
Another option could be to call another election and hope that he wins a 61-seat majority. Then, Navot said, it is plausible he could attempt to pass a specific law that protects him from prosecution while in office.
Regardless, these are unprecedented times for Israeli politics.
Netanyahu is Israel's first sitting prime minister to be charged with a crime. His predecessor, Ehud Olmert, resigned a decade ago ahead of a corruption indictment that later sent him to prison for 16 months.
"That the leader of a government will spend a lot of time in front of a judge, that's bizarre and unprecedented," Mekelberg said. "It will compromise governing the country, especially in times of pandemic crisis."