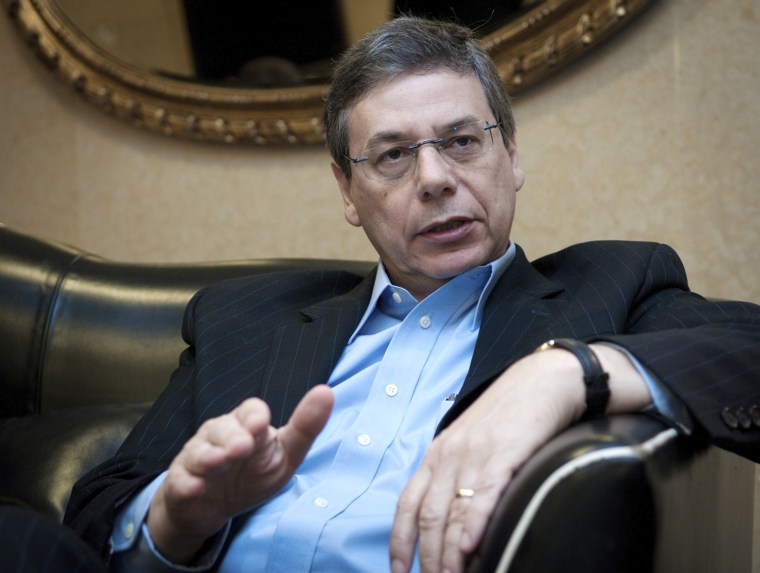 An Israeli official on Thursday attacked the International Olympic Committee after it apparently refused to allow a minute's silence at the start of this year's games in memory of 11 Israeli athletes and coaches massacred by Palestinian militants in the 1972 Munich Olympics.
Deputy Foreign Minister Danny Ayalon had asked the IOC to commemorate those killed on the 40th anniversary of their deaths.
In his written response, IOC President Jacques Rogge did not specifically address the request of a minute's silence, The Associated Press reported. 
Instead, he said he would personally attend the Israeli delegation's traditional tribute to the victims in London and pointed out that the IOC has officially paid tribute to the victims' memory before. "Please rest assured that, within the Olympic family, the memory of the victims of the terrible massacre in Munich in 1972 will never fade away," Rogge wrote. 
'This tragedy is yours alone'
On Thursday Ayalon said the reply was "unacceptable as it rejects the central principles of global fraternity on which the Olympic ideal is supposed to rest," The Times of Israel reported.
"The terrorist murders of the Israeli athletes were not just an attack on people because of their nationality and religion; it was an attack on the Olympic Games and the international community," he said.
"This rejection told us as Israelis that this tragedy is yours alone and not a tragedy within the family of nations," he added. "This is a very disappointing approach and we hope that this decision will be overturned so the international community as one can remember, reflect and learn the appropriate lesson from this dark stain on Olympic history."
IOC spokesman Mark Adams told The Associated Press that the Olympic body takes the issue "very, very seriously," but felt that an event at the Guildhall venue in London was "the most appropriate way to pay tribute to the athletes during the games in London." 
The 1972 Munich Olympics were the first games held in Germany since the 1936 edition in Berlin, and were meant to erase the images of the competition held under the Nazi regime. 
Will $95-million cable car be ready for Olympics?
But in the second week of the Munich Games, eight members of the Black September militant group penetrated the minimally secured Olympic Village and took Israeli team members hostage. A day later, all 11 were dead. 
German police killed five of the eight assassins during a failed rescue attempt. The games were briefly suspended.
The 2005 Steven Spielberg movie Munich gives a fictionalized account of secret attempts by the Israeli government to track down and kill those it thought responsible for the killings.
The Associated Press contributed to this report.
More world news from msnbc.com and NBC News:
Follow us on Twitter: @msnbc_world