TEL AVIV, Israel — Israel bombed 18 targets in Gaza overnight, killing two Palestinian teens, after an explosion wounded four of its soldiers on the border with the Palestinian enclave.
The flare-up started with a bomb blast near the security fence on the southern Israel-Gaza border that wounded four Israeli troops at around 4 p.m. (9 a.m. ET). Israel responded with air strikes and tank fire against 18 targets belonging to Hamas — a militant group sworn to its destruction — including what the military described as a terror tunnel, military compounds and two observation posts.
Gaza militant groups usually evacuate potential targets in anticipation of retaliation for attacks against Israelis, according to Reuters.
Medical officials in Gaza said Sunday that they had retrieved the bodies of two 17-year-old Palestinians killed by Israeli fire. Gaza's Health Ministry named the two as Salem Mohammed Sabah and Abdullah Ayman Abu-Shikha.
No one claimed responsibility for the initial blast, but Israel Defense Forces (IDF) blamed Hamas, a militant group that has governed Gaza since 2007. It is longstanding Israel policy to hold Hamas responsible for violence that emanates from the tiny strip of blockaded land sandwiched between Israel and Egypt.
Israeli Defence Minister Avigdor Lieberman said the Popular Resistance Committees, one of the smaller armed groups in Gaza, had detonated the bomb that wounded the soldiers.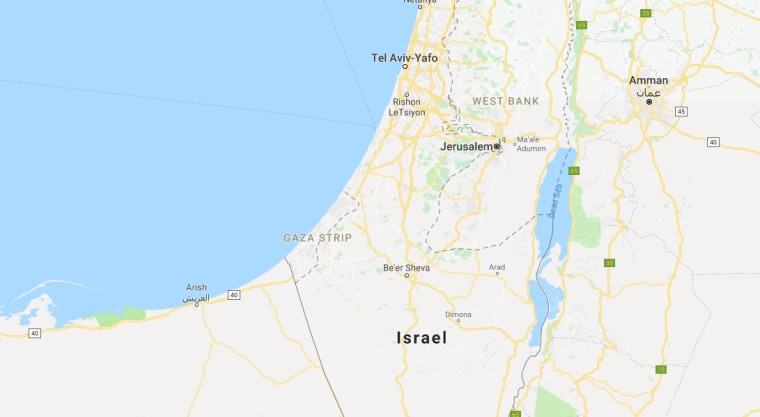 "We will hunt down those responsible for yesterday's incident," Lieberman told Israel Radio on Sunday.
Hamas spokesman Fawzi Barhoum blamed the violence on Israel.
"Hamas holds the Israeli occupation fully responsible for the consequences of its continued escalation against our people," he said in a written statement.
Tensions have risen along the Gaza border since President Donald Trump's recognition in December of Jerusalem as Israel's capital. Gaza, has seen conditions steadily deteriorate since Hamas overran the territory and took control from the internationally backed Palestinian Authority.
Israel and Egypt have imposed a blockade on the enclave in an attempt to weaken Hamas, and Israel and Hamas have fought three wars. In an effort to regain control over the territory, Palestinian President Mahmoud Abbas has also increased pressure on Hamas by slashing salaries of civil servants and limiting electricity deliveries.
The 2014 Israel-Gaza war was particularly devastating, with some 20,000 homes destroyed, and over 150,000 others damaged, according to the U.N. Hospitals, schools and infrastructure were also damaged.
More recently, living conditions in the enclave have worsened and signs of distress are visible throughout the strip.
Israel blames Hamas for the dire conditions, and says it has no choice but to maintain the blockade, which restricts imports and exports, because the group continues to plot ways to attack Israel.
Paul Goldman reported from Tel Aviv, Lawahez Jabari reported from Jerusalem and Alice Tidey reported from London.