JERUSALEM - A leading human rights charity accused Israeli troops of being "trigger happy" in a report Thursday that cited the growing number of Palestinian civilians shot dead over the past three years.
Amnesty International said Israeli forces displayed a "callous disregard for human life," and added that some troops may have committed war crimes against the Palestinian people.
The report came just hours before Israeli forces shot dead a 24-year-old Palestinian they were trying to arrest in the West Bank, according to a Reuters report.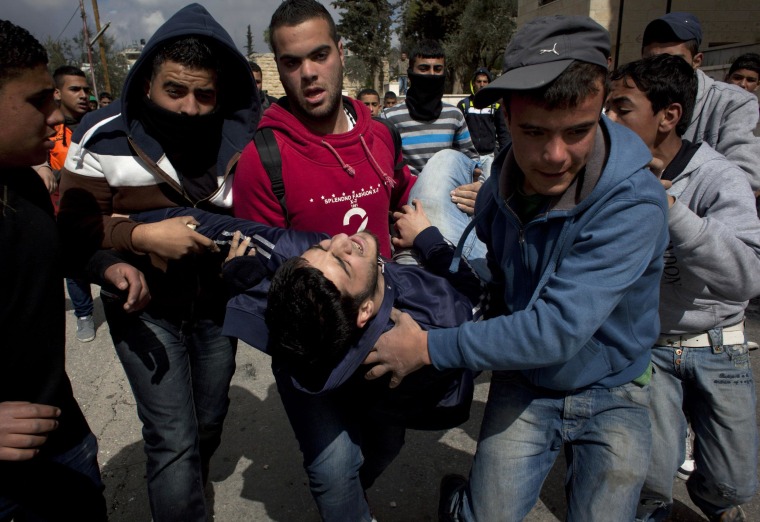 The Israeli Defense Force (IDF) said in response that Amnesty's report ignored the "substantial increase in Palestinian violence initiated over the past year," and failed to understand the challenges faced by its troops.
One of those killed was 16-year-old Samir Awad, who Amnesty says was shot dead by IDF troops near the West Bank city of Ramallah last year. Samir's killing "may even constitute an extrajudicial execution and war crime of willful killing," according to Amnesty.
Samir was one of 45 Palestinians shot dead by the IDF in the West Bank since 2011, with more deaths in 2013 than 2012 and 2011 combined. His death followed a familiar pattern of Palestinians protesting against Israeli occupation of land captured in the 1967 war, only to be met with lethal force by the IDF.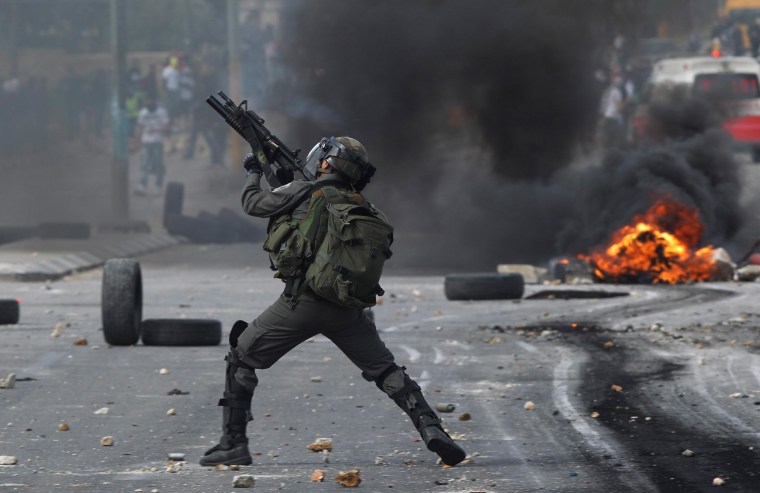 Samir's mother Sedqeyeh told NBC News that she and others had lost hope. "Palestine is lost and there is nowhere for us to go. They kill and slaughter without anyone being held responsible."
The way the killings were carried out suggested they were not random, Amnesty said.
Philip Luther, the organization's Middle East and North Africa Director, said the frequency of abusive force and "impunity enjoyed by perpetrators" suggested it was carried out "as a matter of policy."
Reuters contributed to this report.