Israel's Defense Minister Avigdor Lieberman met with his Russian counterpart Thursday amid reports the countries were finalizing a deal that would push Iran-backed forces away from Israel's border with Syria.
The pact reportedly being negotiated was part of an effort to prevent Iran-Israel tensions from spiraling into outright war. Russia and Iran have been helping the military of Syrian President Bashar al-Assad to crush a seven-year insurgency.
Israel has become increasingly alarmed about the influence of Iran and the Tehran-backed Lebanese group Hezbollah in Syria. Iran denies it is setting up permanent bases in Syria, but it has been building up its forces there.
According to Israel's Channel 2, the agreement would OK the presence of Syrian soldiers up to the border with Israeli-occupied Golan Heights, removing Iranian and Hezbollah forces from the area. Russia would accept that Israel would maintain "its freedom of action against Iranian consolidation in all of Syria."
NBC News has not been able to independently confirm the reports.
While no agreement was unveiled after the meeting Thursday, Lieberman told defense minister Sergey Shoygu, "The State of Israel appreciates Russia's understanding of our security needs."
"It is important to continue our dialogue and keep the open line between the [Israel Defense Forces] and the Russian army on all the issues on the agenda," he said to his Russian counterpart, according to a statement released by officials.
Israel has struck inside Syria more than 100 times since 2012, with most targets suspected of being weapons convoys destined for Hezbollah, which has been engaged in battles alongside Syrian government forces.
For his part Shoygu said: "It is imperative for us to discuss everything related to the work on the border in the southern zone of de-escalation — we have accumulated a lot of questions."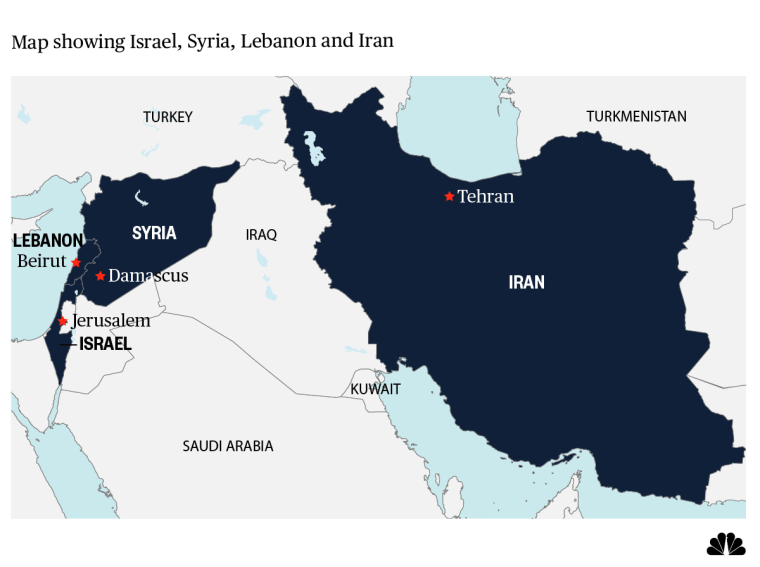 On Wednesday, Russian Foreign Minister Sergey Lavrov said the withdrawal of all non-Syrian forces from Syria's de-escalation zones along Syria's southwestern border brokered in November should happen "as soon as possible."
If successful, a pact would be an "important step" toward reducing tensions between Israel and Iran, according to Ali Fathollah-Nejad, a visiting fellow at the Brookings Doha Center and an associate with the Iran Project at Harvard University.
"The Russians do not want the Iranians to become too powerful in post-ISIS Syria," he said, referring to the multinational effort to crush the extremists that captured swaths of Syria and Iraq in 2014.
In addition, Fathollah-Nejad said Israel is worried about "a permanent Iranian military presence across the Israeli border. … Against this background it makes sense that Israel and Russia find an agreement that they won't both accept an Iranian presence on the Israeli-Syrian border."
Rebels control stretches of southwest Syria bordering the Golan Heights, which have been held by Israel since the 1967 Mideast war, while Syrian troops and allied Iran-backed militias also holding nearby territory.
Assad, however, has denied there are any Iranian rank-and-file forces in Syria.
"We would not be ashamed to say that we have. Like we invited the Russians, we could have invited the Iranians," he told Russian state-funded broadcaster RT in an interview Thursday. "We have Iranian officers who work with the Syrian army as help but they don't have troops."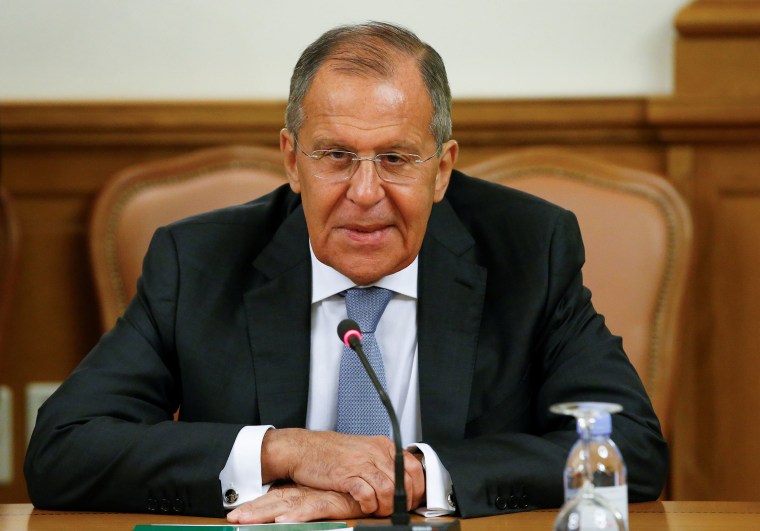 But Jonathan Eyal, an expert on Russia at the Royal United Services Institute, a London think tank, cautioned against expecting that a Russia-Israel deal would successfully force Iranians out of much of Syria.
"I think [Moscow] has much less influence over Iran than the Russians would like us to believe," he said. "So I believe this deal that this touted is much more in theory than in practice."
And even if a deal is signed, an agreement to push Iranian forces and Hezbollah back from the border may not be enough for Israel in the long run.
"When you consider the advanced weapon systems — surface-to-surface missiles and anti-aircraft systems — that the Iranians want to deploy in Syria, it becomes clear that they must be prevented from doing so in all of Syria and not only within a limited distance from the Israeli border," Chagai Tzuriel, the director-general of Israel's intelligence ministry, told Reuters on Monday.
F. Brinley Bruton reported from London, and Paul Goldman and Lawahez Jabari from Tel Aviv.