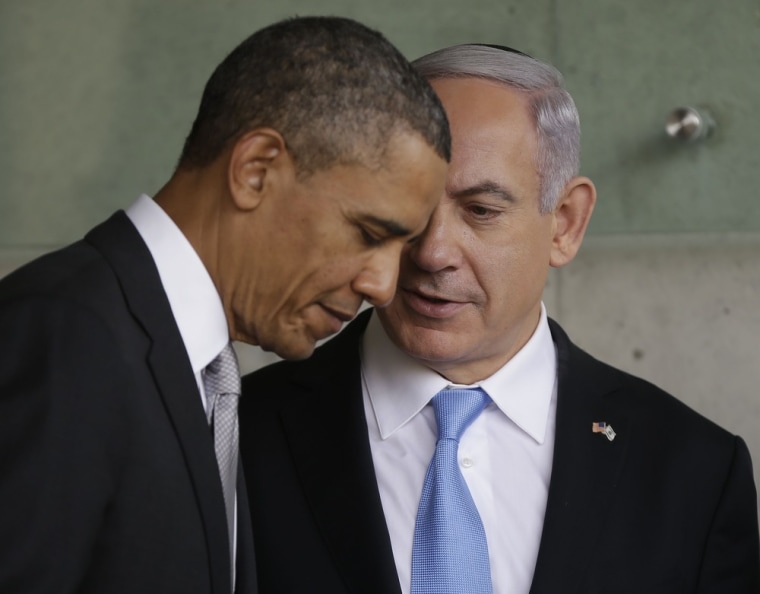 Israeli Prime Minister Benjamin Netanyahu called Turkish premier Tayyip Erdogan on Friday to apologize for a raid by Israeli marines that killed nine Turkish activists.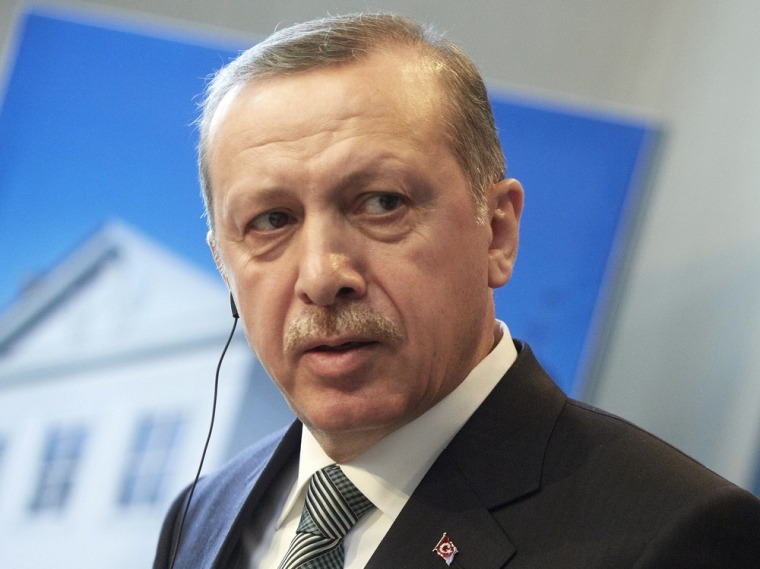 President Barack Obama took part in the half-hour call, which was made from a trailer on the tarmac at Tel Aviv's Ben Gurion Airport before Obama left Israel for Jordan.
Relations between Israel and Turkey, once strong, soured after deaths of the activists, who were on a boat attempting to go through Israel's naval blockade of the Gaza Strip in 2010 when it was boarded by the marines.
Two senior U.S. administration officials told reporters that during the call Netanyahu admitted "operational mistakes" during the raid and apologized to Erdogan. They said that Erdogan accepted the apology.
"We believe that the call today was an important step in the normalization of that relationship," one of the officials said.
The officials said the call was mostly between Netanyahu and Erdogan, but Obama spoke at one point.
Netanyahu's office issued a statement confirming he had apologized, Reuters reported.
The Israeli premier "expressed an apology to the Turkish people for any error that may have led to the loss of life, and agreed to complete the agreement for compensation," it said.
In a statement issued by the White House, Obama said he welcomed the development.
"The United States deeply values our close partnerships with both Turkey and Israel, and we attach great importance to the restoration of positive relations between them in order to advance regional peace and security," he said.
"I am hopeful that today's exchange between the two leaders will enable them to engage in deeper cooperation on this and a range of other challenges and opportunities," he added.
Reuters contributed to this report.
Related:
 Turkey puts former Israeli commanders on trial over deadly Gaza flotilla raid
Obama lays stone on grave of Israeli PM slain for trying to make peace
Obama wraps up Holy Land visit at Bethlehem church after Holocaust tribute