/ Source: Associated Press
ROME — A 30-year-old man has been arrested in the alleged kidnapping of a young British model who thought she was coming to Milan for a photo shoot, but instead was drugged, hustled away in a suitcase and handcuffed in a house in northern Italy before being released, Milan police said Saturday.
Police released a mugshot of the suspect whom they identified as Lukasz Pawel Herba, a Polish citizen with British residency. He was jailed for investigation of suspected kidnapping for extortion purposes, police said.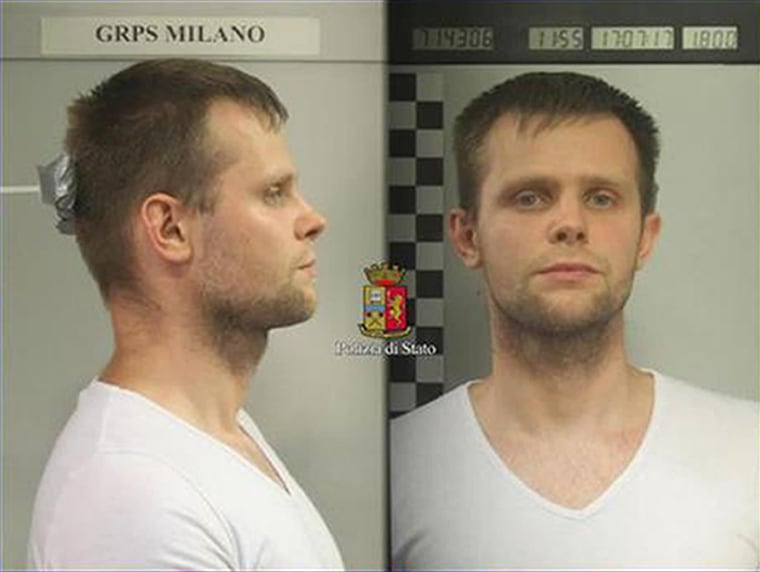 Police official Lorenzo Bucossi told reporters the 20-year-old woman had come to Milan for what she thought was a photo shoot and was abducted on July 11.
A statement from Milan police headquarters detailed the woman's ordeal.
"Attacked, drugged, handcuffed and closed inside a suitcase, that's how a 20-year-old English model was kidnapped on July 11 in Milan to be sold to the best offer on pornography sites," on the internet, the statement said.
The suspect was arrested on July 18, the day after he allegedly released the woman and dropped her off at the British consulate in Milan, police said.
The woman had arrived in Milan on July 10 and was supposed to do the photography session the next day, the statement said. A photographer had booked the session through the model's agent, but as soon as she stepped inside the Milan apartment for the appointment, she was attacked by two men, according to the police account.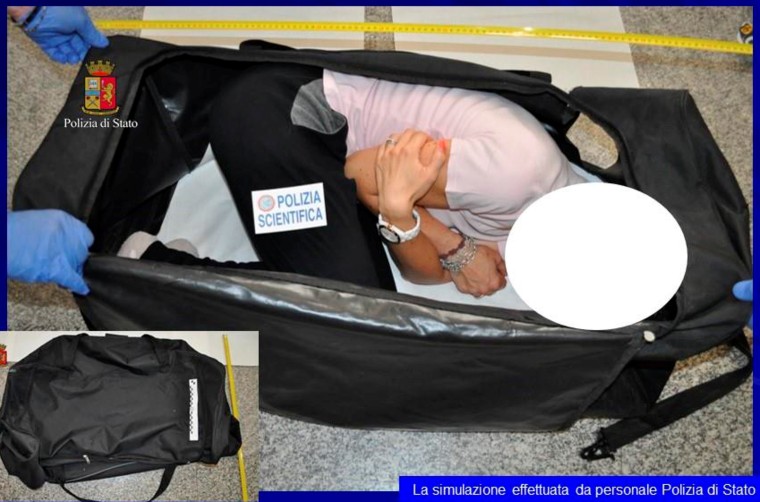 "The kidnappers loaded the suitcase with the girl (inside) into a car trunk" and drove to a rural home in a hamlet outside Turin, the statement said. In the house, "the model was kept handcuffed to a wooden dresser in a bedroom" until she was released on July 17, the police said.
Police suspect the Polish man advertised the "sale" of the woman online, while at the same time demanding ransom from the woman's agent of $300,000 (about 260,000 euros).
Authorities said as far as they know, no ransom was paid. An investigation is being conducted in Poland and Britain as well as in Italy. Investigators are trying to determine if the suspect had accomplices and was mainly after ransom, or was trying to defraud someone who might have been willing to pay money online for the woman, police said.
They didn't identify the model's agent.
Milan daily Corriere della Sera said the kidnapper let his victim go because he discovered she had a child and considered her unsuitable for the sex trade. But the police official, Lorenzo Bucossi, told reporters it was unclear why the woman was released.