ROME — Police seized around 9,200 bottles of fake champagne being produced in a shed in northern Italy, busting a counterfeit operation that could have netted the suspects more than $2 million, officials said Monday.
The operation near the city of Padova was "one of the most significant seizures of fake labelled contraband champagne in Europe," according to Italy's Guardia di Finanza, which deals with financial crime.
The bottles were labeled as the high-end champagne Moët & Chandon — a haul that would have retailed at around 350,000 euro (around $380,000) — but in fact they contained cheap, sparkling table wine, the law enforcement authority said in a statement.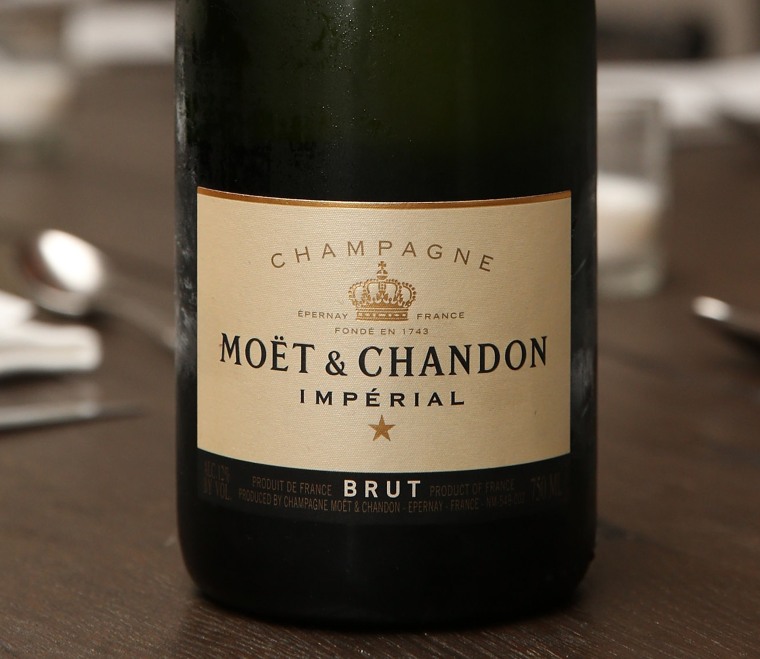 In addition, officials said they found 40,000 fake Moët & Chandon labels, which could have generated around 1.8 million euro (around $1.9 million) had they been sold on bottles.
"The fake champagne would have ended up on the tables of unsuspecting consumers, not just Italians," the statement added, suggesting the products would have been sold abroad.
The alleged counterfeiting operation was rumbled before Christmas but only announced Monday. The bust came after an official looking into a separate organization came across a Moët & Chandon label without a serial number.
This led to a countryside shed near Padova, in which eight people with "long criminal records" were found producing the bottles, according to police.
Officials said the investigation was continuing but did not say whether any arrests had been made.
The sparkling wine would not go to waste, however; officials said the bottles would be donated to "associations" in Italy's Veneto region.
Nikolai Miller reported from London.