Italian Prime Minister Giuseppe Conte announced he will resign Tuesday because his right-wing coalition partner, the anti-immigration League party, led by Interior Minister Matteo Salvini, has decided to yank its support for the populist government.
The fate of the government now rests in the hands of President Sergio Mattarella.
Conte told the Italian Parliament of his plans on Tuesday afternoon, and he will officially inform Mattarella of his decision later in the day.
Mattarella, as head of state, could ask Conte to stay on and try to find an alternative majority in Parliament, or accept his resignation and see if some other leader can forge an alternative coalition.
Failing that, Mattarella could dissolve Parliament, setting the stage for a general election as early as October.
Italian bond yields fell Tuesday in the wake of Conte's announcement, which could lead to political uncertainty.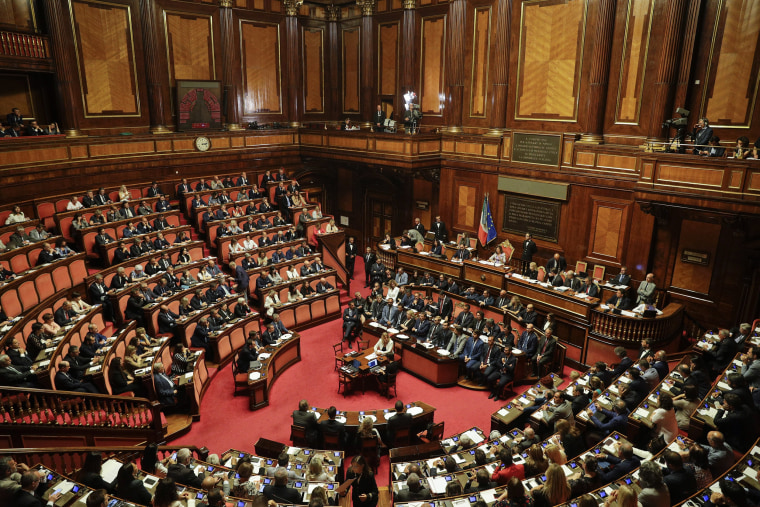 Earlier this month, Salvini brought his government to the brink of collapse by calling for an early election that could see the country lurch toward the far-right.
On Tuesday, Conte scathingly quoted Salvini's demands for an early election so he could gain "full powers" by grabbing the premiership.
He blasted Salvini for showing "grave contempt for Parliament" and putting Italy at risk for a "dizzying spiral of political and financial instability" in the months ahead by creating an unnecessary crisis that collapses a working government.
The League, which Salvini leads, is a staunchly anti-immigration party that has recently been climbing in opinion polls, edging toward the 40 percent of public support it would need to govern alone.
Were Salvini to win an early election, experts said it would make it one of the most right-wing governments in Europe, which has seen a shift toward that extreme in recent years, with far-right, anti-immigration and anti-Islam parties breaking into the political mainstream in France, Germany, the United Kingdom and beyond.