Italy is turning "a new page," the country's prime minister said ahead of some 4 million people returning to work Monday as Europe's longest coronavirus lockdown eased.
"A new page is beginning, and we will have to write it together with faith and responsibility," Prime Minister Giuseppe Conte said in a Facebook post Sunday. "The risks of having more infections are numerous, but we will be able to avoid them with responsibility."
With factories and construction sites reopening, the government is enforcing new rules for traveling on public transportation by marking available seats on buses and subways.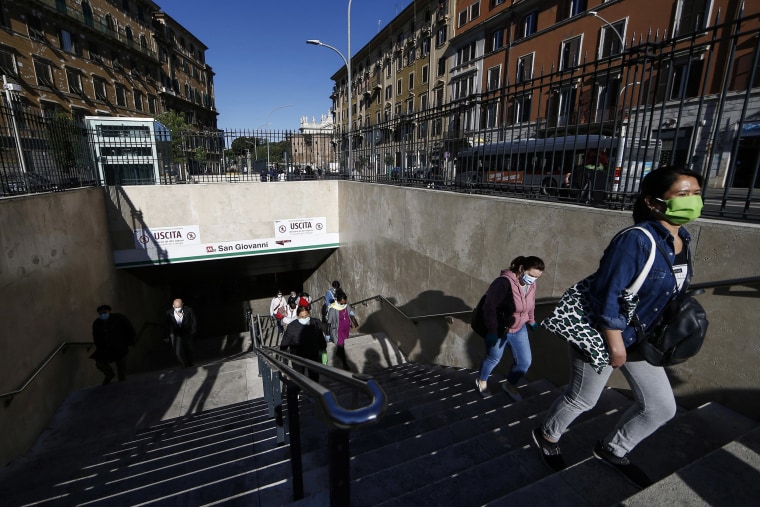 Italians will also have the chance to feel the fresh air with parks and public gardens reopening for the first time in eight weeks. They will be able to travel locally to see their families and order takeout, the government said.
Rome tour guide Paolo Lodi said he felt "reborn" after being allowed to go for a walk in the picturesque Villa Borghese Gardens.
But Lodi, 59, remains nervous about the virus that has already killed more than 28,880 in his country.
"I hope that Italians will follow the rules, because I don't want to go back to how it was before," he said. "The coronavirus is not finished in one day."
Emanuel Spadaro, 36, who was out for a walk at the park with his young son, agreed, and said he was glad the government was lifting the lockdown in phases.
"The virus is still around," said Spadaro, a mathematics professor. "I think it's a risk reopening everything."
The small changes will mean big lifestyle improvements for 60 million people who have rarely left their homes in nearly two months. The easing of the lockdown also offers a much-needed boost for Italy's economy, with big-name, export-oriented brands like Ferrari reopening for business.
The government first relaxed its social distancing measures last month, reopening some stores. But this prompted fears among business owners and employees that the country was moving out of the lockdown too early.
On Sunday, health officials said coronavirus deaths climbed by 174 — the smallest daily increase since March 10, when the country went into nationwide lockdown. The daily number of new cases also fell to 1,389 from 1,900 the day before.
But despite the promising numbers, many restrictions will still remain in place, with restaurants, bars, schools and museums still closed, as the prime minister cautioned Italians against lowering their guard.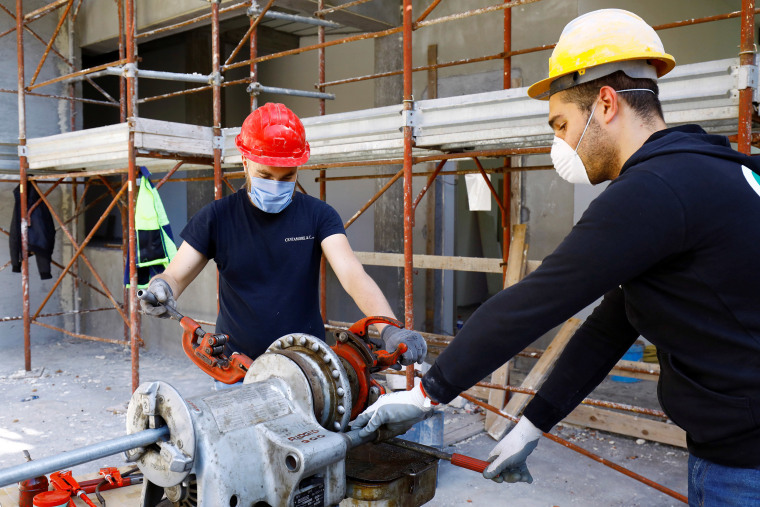 Private parties and family gatherings are also still banned, and social distancing is necessary even when visiting family members, the government said.Outside of Italy, from Iceland to Poland, lockdown measures were also eased across the continent Monday.
Two of the worst affected nations in Europe — Spain and France — registered their lowest daily death tolls in weeks.
Spain reported its lowest number of deaths in nearly seven weeks Sunday, health officials said — in an encouraging sign after it loosened its lockdown by allowing adults to exercise outdoors for the first time since the lockdown started over the weekend.
Meanwhile, France registered 135 more deaths Sunday, the lowest number since March 1, its health ministry said, as it's preparing to gradually lift some lockdown measures starting May 11.
Matt Bradley, Bill O'Reilly, Lidia Sirna and Malou Visco Comandini reported from Rome; Yuliya Talmazan reported from London; Nancy Ing reported from Paris; and Hernan Muñoz Ratto reported from Madrid.