ROME — Italy's former Prime Minister Silvio Berlusconi has been hospitalized in Milan with heart problems.
"Silvio Berlusconi had to be admitted into the San Raffaele hospital in Milan due to a 'heart deficiency,'" hospital spokesman Marta Ammoni said in a statement.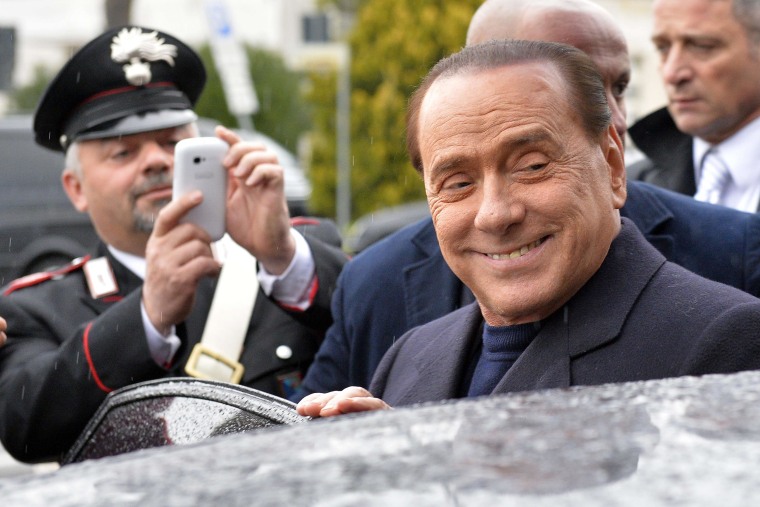 The 79-year-old arrived Tuesday morning, she said, adding that the hospital would disclose a full diagnosis and treatment plan at a later date.
A spokeswoman for Berlusconi's political party told Reuters that Berlusconi's condition was not life-threatening.
The billionaire, scandal-plagued politician was elected prime minister four times and ousted in 2011 in the midst of the euro zone financial crisis. He now commands a party in disarray whose poll numbers are falling.
Related: Berlusconi Wins Appeal Over Sex Trial
Berlusconi's reputation and stature on the international scene was tainted for years by lurid details of his infamous "bunga bunga" parties with young starlets and models.
In November 2013, he was expelled from the country's senate by fellow lawmakers after a conviction for tax fraud.