Emergency workers searching an avalanche-crushed hotel in Italy were still holding out hope of finding survivors Sunday following the miraculous rescue of nine others from the rubble.
Officials confirmed that 24 guests and workers are still missing after Wednesday's avalanche buried the Rigopiano Hotel in Farindola.
Rescuers hope some of them may be trapped in air pockets, similar to those in which nine people rescued Friday and Saturday had survived. Two other people, who were outside the hotel when the avalanche struck, were rescued Wednesday.
Officials also confirmed that they have so far recovered five bodies from the scene.
As teams of rescue workers continued to dig through the rubble Sunday, bad weather conditions made the rescue effort more challenging.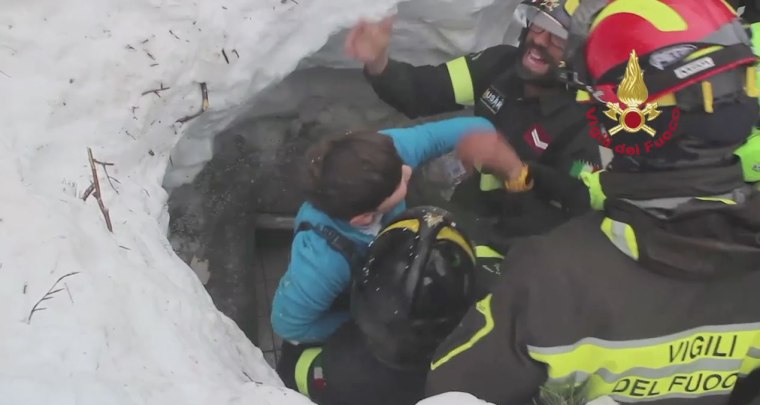 "Work is continuing in an organised fashion, but bad weather is making operations more complicated, because it's snowing up there and there is low visibility," said Alpine Rescuers spokesman Walter Milan.
He added: "We have around 60 people from the Alpine Rescue (at the hotel), in total at the avalanche there are many more. We are trying to deal with the entire front of the avalanche, that is going to analyse both the area of the building and the surrounding area."
Fresh snowfall and rain, as well as freezing temperatures have complicated the rescue effort. In addition, officials have warned that the risk of more avalanches in the area is high.
Buoyed by the rescues on Friday, more than two days after the disaster, search crews were intensifying their round-the-clock operation, fighting against the clock.
"We are digging non-stop to try to find the people who are still missing as soon as possible," said Italian Army spokesman Major Marco Amoriello.
He added that three army teams were working in shifts to allow a continuous effort at the rescue site.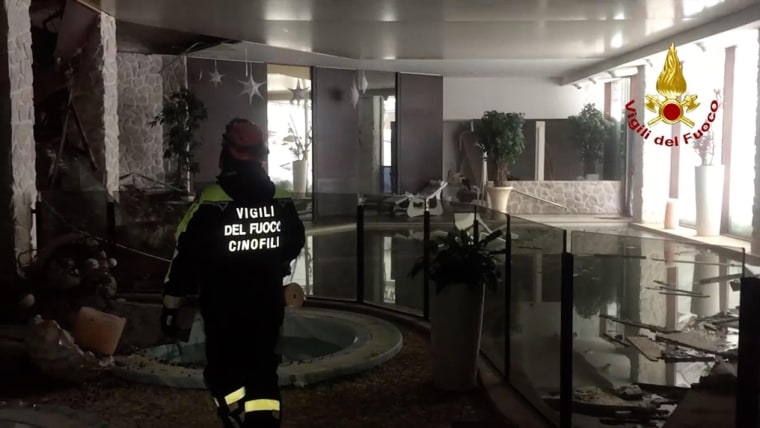 Rescuers have used sound-sensitive devices lowered into the remains of the hotel to search for survivors, as well as devices that detect electronic signals that would be emitted from cellphones.
Italian media reported that rescue workers believed that they had heard noises which could have been voices coming from the rubble after the rescue, though some officials said the noises could have been caused by something else.
That voices haven't been heard lately doesn't mean no one is still alive, said Milan. "We know that thick walls and snow isolates" possible voices, he told Sky TV.
Doctors at the hospital in nearby Pescara, where rescued survivors are being treated, said one adult underwent surgery for a crushed arm and was in fair condition, but that all of the other patients were doing well.
The four children who were rescued were being moved from intensive care to the pediatric ward, they added.