ROME — When two powerful earthquakes struck central Italy on Wednesday, many feared a tragic repeat of two months ago.
A 6.2-magnitude quake killed almost 300 people on Aug. 24 and reduced much of the historic town of Amatrice to rubble.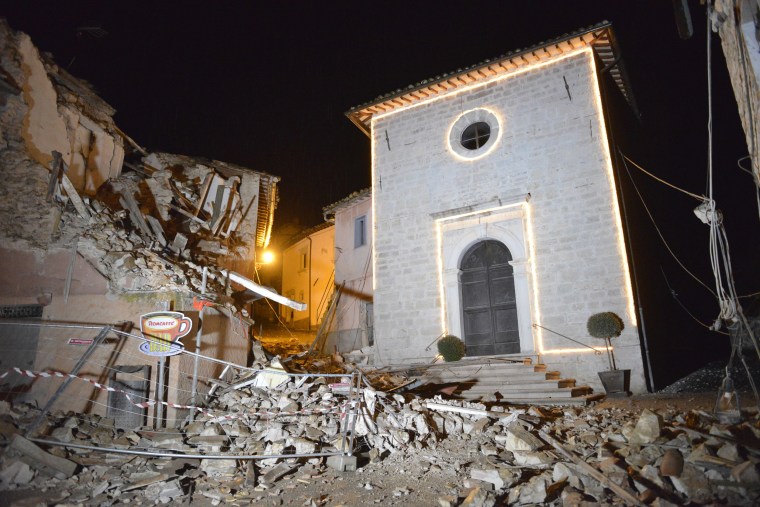 Initial reports after Wednesday's quakes indicated, however, that not a single person had been killed by collapsing buildings.
There was some structural damage, according to officials, but the human toll appeared limited to a few injuries and a 73-year-old man in the town of Tolentino, whose fatal heart attack may have been triggered by the tremors.
At magnitude-6.1, the strongest of Wednesday's quakes was fractionally less powerful than the one on Aug. 24 — and just 16 miles away. There were more than 30 aftershocks through the night, according to Italy's Civil Protection Agency.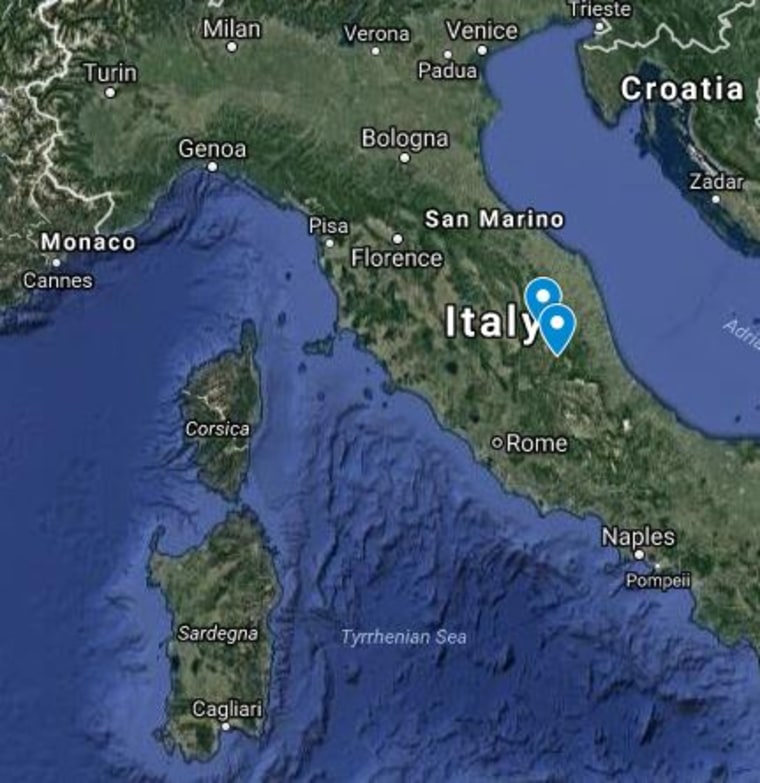 Why, then, did no one die? There appeared to be three reasons.
"First of all, the affected area was hit by an earthquake in 1997, and many houses were restructured and reinforced," according to Mario Tozzi, a researcher at Italy's National Research Council. "So even though there was widespread damage, not many buildings collapsed."
Secondly, some of the houses that did collapse were uninhabited after being badly damaged in the earthquake two months ago.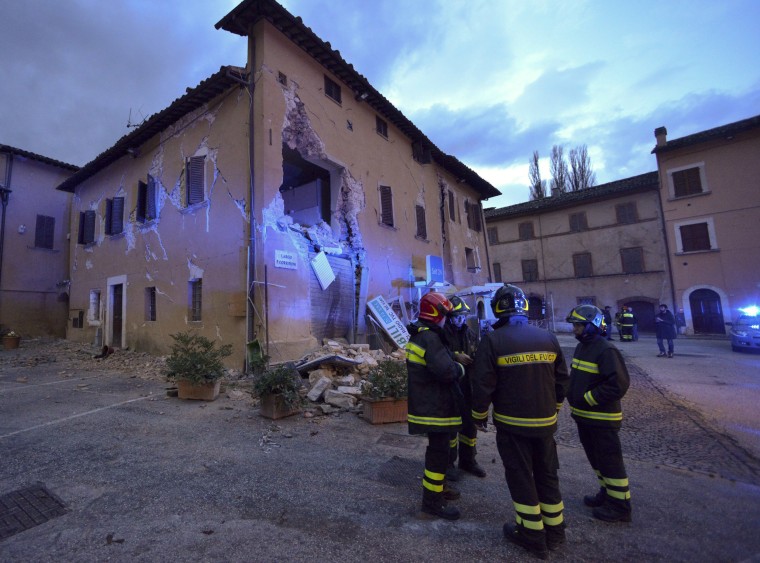 Third, many residents ran out of their houses after the first, slightly weaker quake struck just after 7 p.m. local time (1 p.m. ET). They were outside when the most powerful tremor hit just over two hours later.
It seemed like a lucky escape. But Tozzi said it should serve as a warning shot.
"We need to stop blaming God and fate for the earthquakes and educate people to face the facts — they live in medieval towns on highly seismic areas," Tozzi told NBC News. "It's a cultural problem, most people don't even know how to behave when a quake strikes despite the fact that they live on seismic areas."