BEIJING — Ivanka Trump is fast becoming a cult figure for many in China, her popularity spiking so much there is already an online fan club dedicated to "Goddess Ivanka" with thousands of followers.
The boost in the first daughter's appeal has been such that her Chinese lawyers are currently filing several trademark applications in her name in a bid to stop hundreds of copycat Chinese companies cashing-in on her brand.
The applications in China have involved a bewildering array of products, from jewelry and underwear, to mattresses and formula milk powder — all filed in the name "Ivanka Trump" or similar sounding names since her father became U.S. president.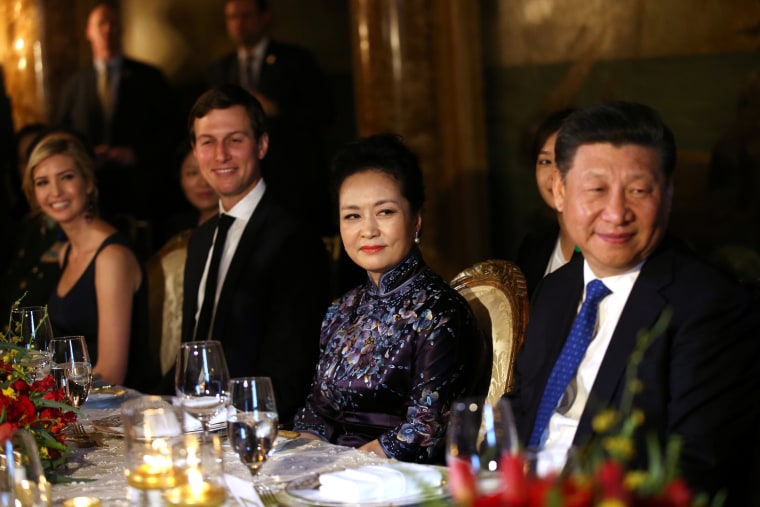 "Most people in China love Ivanka because of her friendly gestures towards the Chinese people," said Hu Xingdou, a blogger and professor of economics at the Beijing Institute of Technology, citing her visit to the Chinese embassy in Washington D.C. to celebrate the Chinese New Year, and her effort to teach Chinese language and culture to her children.
At the Mar-a-Lago summit between President Donald Trump and China's President Xi Jinping earlier this month, her 5-year-old daughter Arabella sang a traditional Chinese song to Xi and his wife. Trump posted the performance on her Twitter account and it has been watched by millions across China.
Arabella had already become an internet superstar in China after Trump posted online videos of her reciting a classical Chinese poem and singing a song she learned for Chinese New Year. It was seen as a touching gesture at a time when many in China are worried about President Trump's China-bashing rhetoric.
"That was a boost for Chinese cultural nationalism," added Hu, "because it shows that Chinese culture has an important place in international society."
"Ivanka is an important bridge during this period of uncertainties in China-U.S. relations," he told NBC News.
And many seem to agree. China's official news agency Xinhua has described Trump as "capable and stylish," and the Communist Party's flagship newspaper, The People's Daily, called her "elegant and sociable."
Trump's ardent fans have set up accounts on Sina Weibo, one of China's largest social media platforms, to follow their idol. One site named "Goddess Ivanka" has over 12,700 registered followers. Others named "Ivanka Trump Fan Page" and "Ivanka Trump China" also boast of thousands of followers.
On the streets of Beijing, most people interviewed by NBC News gave overwhelmingly favorable impressions of Trump.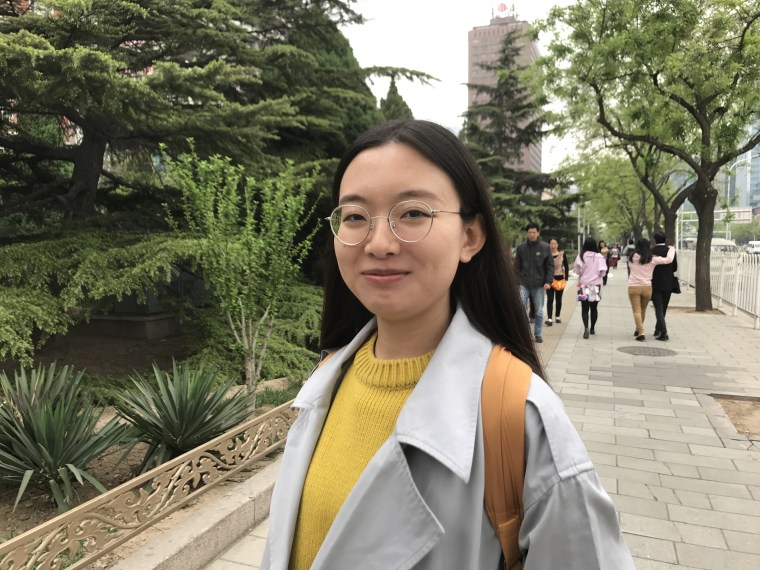 "She's elegant and confident and a truly successful woman," said Bridget Wang, 26, a master's student at the Beijing Foreign Studies University. "Her feminine touch will help smooth Chinese-U.S. relations."
"She is very amiable, with a tender disposition, and not like her father who is quite unpredictable," said Geng Baoqiang, 36, a senior manager at a foreign investment company.
"She's independent-minded, thoughtful and supportive of her dad," remarked Jenny Zhen, 32, a Chinese language teacher. "Her kids learning Chinese language will definitely have a good influence on China-U.S. relations."
Such opinions are widely echoed on social media, with one person commenting on Weibo that "she should be running for president." Another user wrote "she's intelligent, calm, logical, with ready smiles even when confronted with harsh questions. A brilliant woman."
"She is the image ambassador of the White House," said Chen Pei, 25, a student at Beijing Foreign Studies University.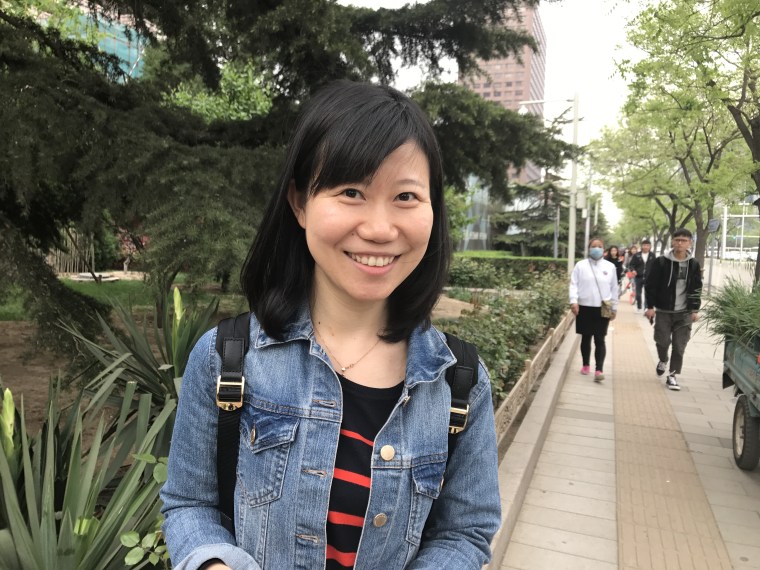 Ivanka Trump resigned from any active management role in her businesses in order to take up an unpaid role as an adviser to her father in the White House, but she still owns her eponymous brand.
To date, her company has 16 registered trademarks in China and more than 30 pending applications, according to China's Trademark Office database, the Associated Press reported. Those are in addition to at least five trademarks given preliminary approval since the presidential inauguration.
Three preliminary approvals were granted on April 6 — the same day she dined with the Chinese president at the Mar-a-Lago summit, according to the Associated Press. The timing prompted accusations of preferential treatment, but this was dismissed as "gossip" by Chinese Foreign Ministry spokesman Lu Kang at a press briefing on Wednesday.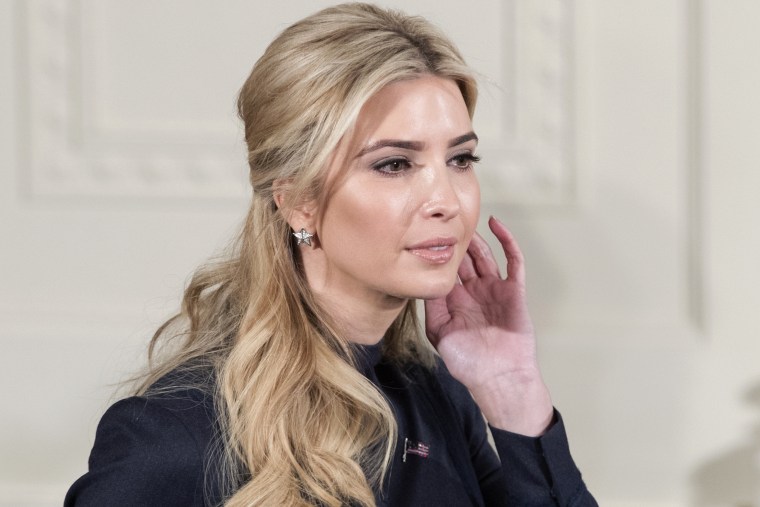 Lu stressed that China applies "equal protection" and "consistently" and deals with trademark issues according to laws and regulations.
As for the perception of Trump as a promoter of cross-cultural relations, Lu said: "We think highly of all people, whether they are from the government or non-government sector, who devote themselves to promoting China-U.S. friendship and cooperation. And we highly appreciate their efforts in this regard."