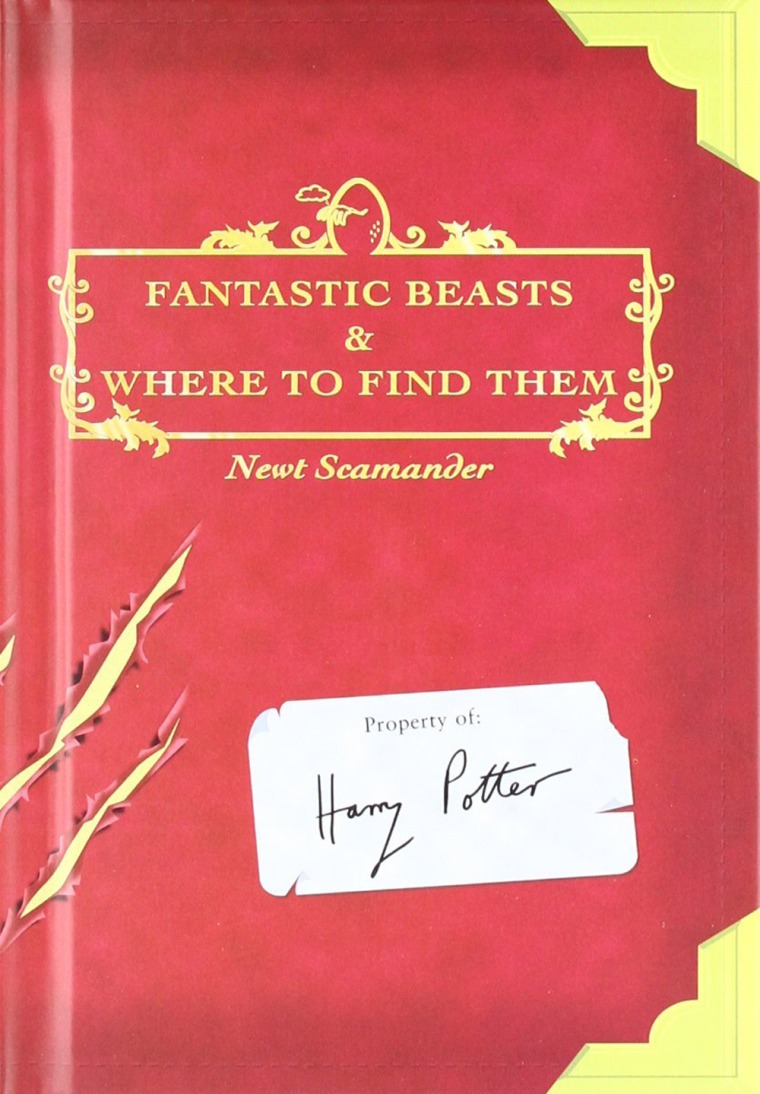 Accio excitement! Warner Bros. announced on Thursday that the world of Harry Potter will be expanding with a series of new spin-off films set in author J.K. Rowling's magical universe, but don't expect more of the boy wizard or his friends.
According to the press release, the new films will be inspired by the Hogwarts textbook "Fantastic Beasts and Where to Find Them" by fictional author Newt Scamander. The tome, which describes magical creatures, was used in the class Care of Magical Creatures, which half-giant Hagrid taught in the third novel. It was also later written and published in the real world by Rowling in 2001.
" 'Fantastic Beasts and Where to Find Them' will be an original story," Kevin Tsujihara, CEO of Warner Bros. Entertainment, said in a statement. "It is planned as the first picture in a new film series. Set in the wizarding world, the story will feature magical creatures and characters, some of which will be familiar to devoted Harry Potter fans."
The movie will also mark Rowling's first foray into screenwriting. The author said in a statement that when the studio first approached her with the idea, she was hesitant to turn the textbook into a spin-off film. "I feel very protective of it," she explained. But she soon came up with an idea that she couldn't shake, and decided to move ahead.
"Although it will be set in the worldwide community of witches and wizards where I was so happy for 17 years, 'Fantastic Beasts and Where to Find Them' is neither a prequel nor a sequel to the Harry Potter series, but an extension of the wizarding world," she revealed in her statement. "The laws and customs of hidden magical society will be familiar to anyone who has read the Harry Potter books or seen the films, but Newt's story will start in New York, 70 years before Harry's gets underway."
Fan reaction to the news on Twitter was very positive.
Warner Bros. also announced that as with the Harry Potter series, "Fantastic Beasts" will also become a video game and other spin-off products.
There was no word yet about a tentative date for the new film series.