HONG KONG — Japan has urged China to intervene against what it said was a growing wave of harassment targeting its citizens, including nuisance phone calls and stone throwing, after treated radioactive wastewater was released from the wrecked Fukushima nuclear plant.
Japanese officials say schools, businesses and government offices throughout the country have received thousands of harassing and sometimes abusive phone calls that appear to have originated in China, where the government has expressed strong opposition to the water's release and stoked public anger over it.
Stones have also been thrown at the Japanese Embassy in Beijing and a Japanese school in the Chinese coastal city of Qingdao.
The situation is "extremely regrettable," Japanese Foreign Minister Yoshimasa Hayashi said Tuesday as he urged Beijing to take measures to ensure the safety of Japanese people and diplomatic missions in China.
Japan on Monday summoned the Chinese ambassador, who was "strongly" urged to call on the people to act "calmly and responsibly," Prime Minister Fumio Kishida told reporters Monday.
The Japanese Embassy in Beijing had earlier advised Japanese citizens in China, where there have been violent anti-Japan protests in the past, to keep low profiles and avoid speaking Japanese loudly in public if they could avoid it.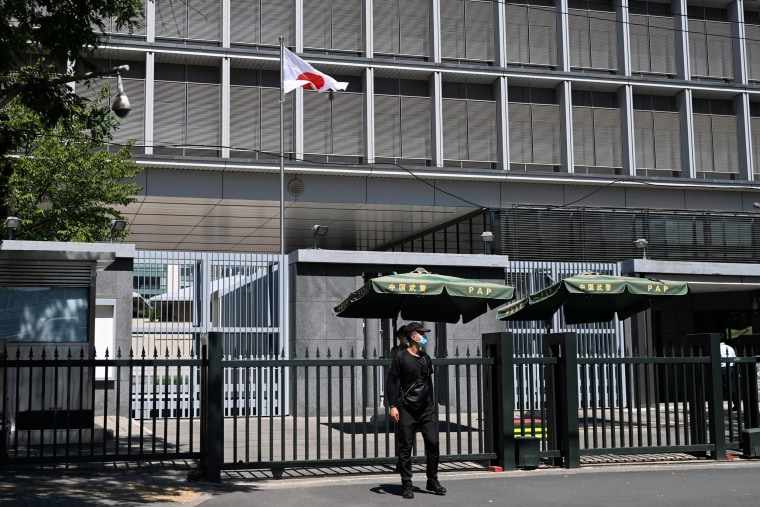 Chinese Foreign Minister Wang Wenbin said Monday that he was unaware of reports of harassing phone calls from China to Japan and that the safety of foreigners in China was assured.
"China protects and ensures the safety and lawful rights and interests of foreign nationals in China in accordance with laws," he said at a regular news briefing.
The Japanese diplomatic missions in Beijing and Qingdao did not immediately respond to requests for comment. 
Hayashi also criticized a Chinese ban on all seafood imports from Japan, saying Tokyo could take the issue to the World Trade Organization.
"China should not raise concern unnecessarily based on unscientific information," he said at a regular news briefing.
China announced the ban Thursday, shortly after the operator of the Fukushima Daiichi nuclear power plant began gradually releasing an estimated 1.3 million metric tons of treated radioactive wastewater into the Pacific Ocean.
Officials say releasing the water is necessary to decommission the plant, where a 9.0-magnitude earthquake and tsunami in 2011 set off a triple meltdown in the world's worst nuclear accident since the 1986 incident at Chernobyl in what was then the Soviet Union.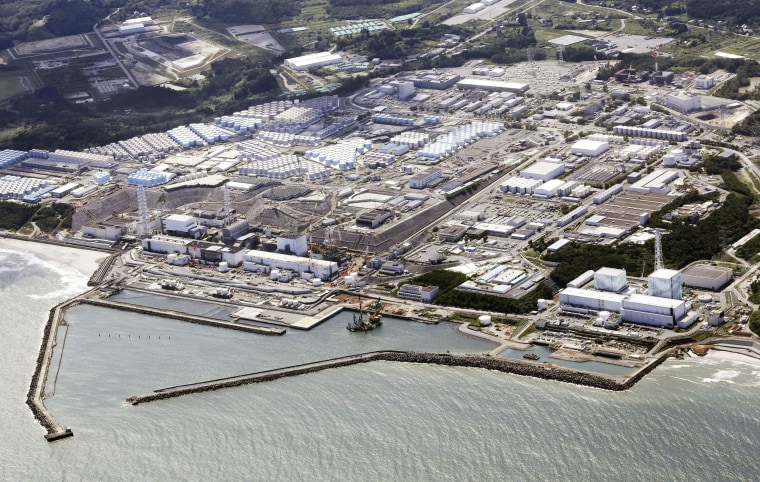 Though it was deemed safe by the Japanese government and the International Atomic Energy Agency, the United Nations' nuclear watchdog, the release has been highly controversial and strongly opposed by neighboring countries, especially China, which has a historically fraught relationship with Japan and has called the water release "selfish and irresponsible."
The Chinese ban on Japanese seafood imports seems to be "giving a kind of guarantee for activists in China to take more aggressive means to appeal not only to the Chinese government but also to the Japanese government and then the Japanese citizens," said Shigeto Sonoda, a professor of sociology and Asian studies at the University of Tokyo.
In videos posted online that have since been deleted, some Chinese social media users shared recordings of their calls to Japan, as well as to Japanese diplomatic missions in China.
"Why did you release the water?" a user asked a Japanese government department over the phone, according to a video posted on Xiaohongshu, China's equivalent of Instagram. Some users commented under the video that they would try to make similar calls.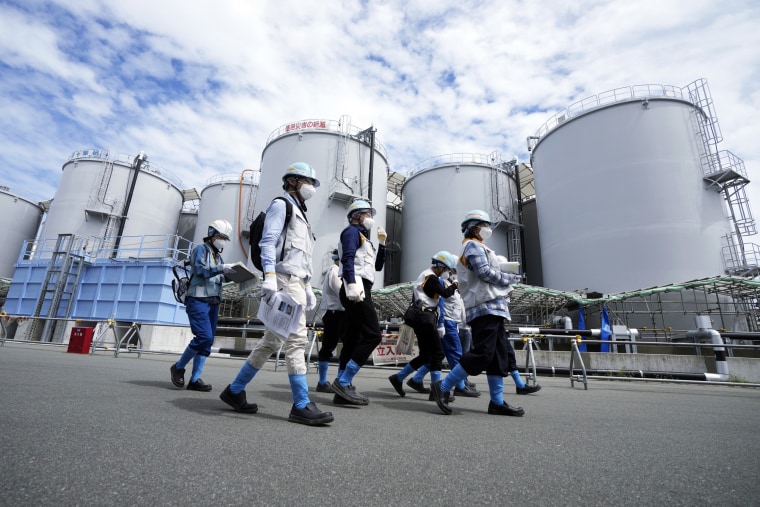 China has accused Japan of harassment in turn, with the Chinese Embassy in Tokyo saying Monday that Chinese diplomatic missions have received numerous harassing phone calls from within Japan.
"The calls have severely interfered in the normal operation of the embassy and consulates," Wu Jianghao, China's ambassador to Japan, said in a statement.
Chinese state media has accused Japan of trying to distract from the water release in a "large-scale campaign" of false information.
Japan aims to "divert international attention, create confusion, provide cover, and even seek justification for its extremely irresponsible disposal actions," the state-backed nationalist tabloid Global Times said in an editorial.