TOKYO — They bowed their heads, hands clasped or palms firmly pressed together. They stood in grassy areas or roadsides overlooking the choppy sea. In Japan's capital, they lit candles and offered flowers. Some dabbed at tears.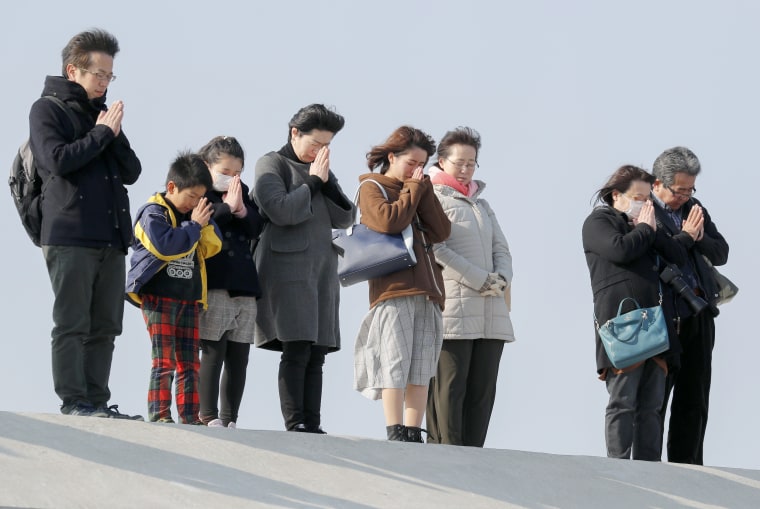 Japanese marked the seventh anniversary Sunday of a tsunami that took more than 18,000 lives on the northeast coast and triggered a nuclear disaster that turned nearby communities into ghost towns.
Residents along the coast gathered outdoors to remember the tragedy as sirens wailed at 2:46 p.m., the moment the magnitude 9.0 offshore earthquake struck on March 11, 2011, setting off a massive tsunami.
The tsunami overwhelmed sea walls and washed away buildings, cars and entire neighborhoods as it swept inland. It knocked out power at the seaside Fukushima Dai-ichi nuclear power plant, causing partial meltdowns in three reactors.
Prime Minister Shinzo Abe said Sunday at an official ceremony in Tokyo that reconstruction is making steady progress, but more than 70,000 people are still displaced and many have no prospect of returning to their homes.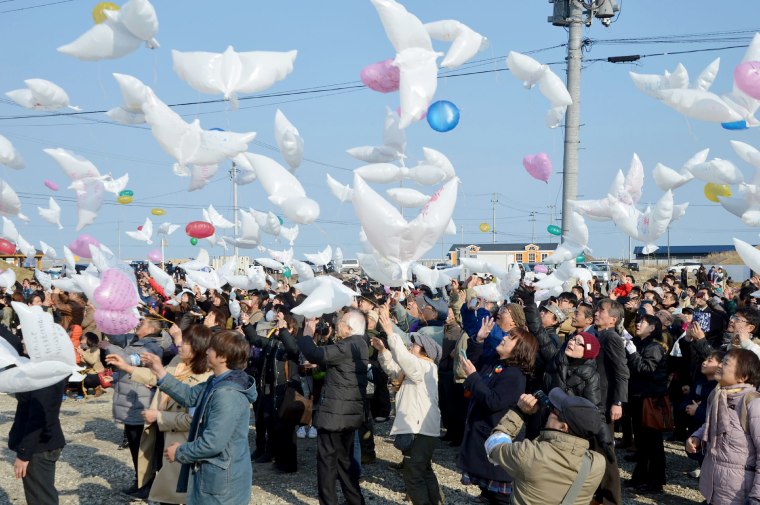 Prince Akishino, the second son of Japanese Emperor Akihito, expressed hope that the tsunami would raise awareness and help prevent or mitigate damage from future natural disasters.
"It is my earnest hope ... that we hand down the knowledge to future generations in order to protect many people from the dangers of disasters," he said.
Separately, several hundred people observed a moment of silence and made offerings at an altar set up in Hibiya Park in central Tokyo.
Cleaning up the still-radioactive Fukushima nuclear plant site remains a daunting challenge that is expected to take 30 to 40 years.