TOKYO — Japan's Emperor Akihito broke his silence Monday in a rare television address in which he addressed abdication rumors and expressed fears about his ability to fulfill his duties due to his advancing age.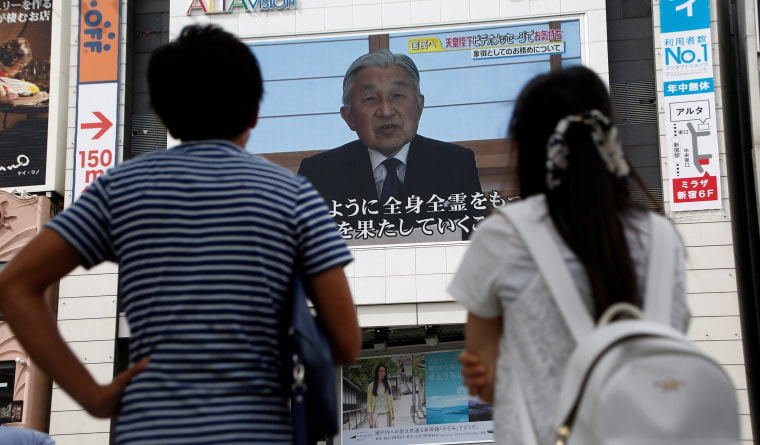 The 82-year-old said he was "in good health" but was "worried that it may become difficult for me to carry out my duties as the symbol of the state with my whole being as I have done until now."
Last month, public broadcaster NHK stunned the nation by reporting the emperor's wish to hand the Chrysanthemum Throne "within a few years" to his eldest son, 56-year-old Crown Prince Naruhito.
Japan's post-WWII constitution prohibits the Emperor's involvement in politics, and Akihito made no direct reference to the terms "abdication" and "constitutional change" during his 10-minute recorded message.
Instead, he raised the idea of establishing a regency to carry out duties until his death.
"In coping with the aging of the emperor, I think it is not possible to continue reducing perpetually the emperor's acts in matters of state and his duties as the symbol of the state," he said. "Even in such cases, however, it does not change the fact that the emperor continues to be the emperor till the end of his life, even though he is unable to fully carry out his duties as the emperor."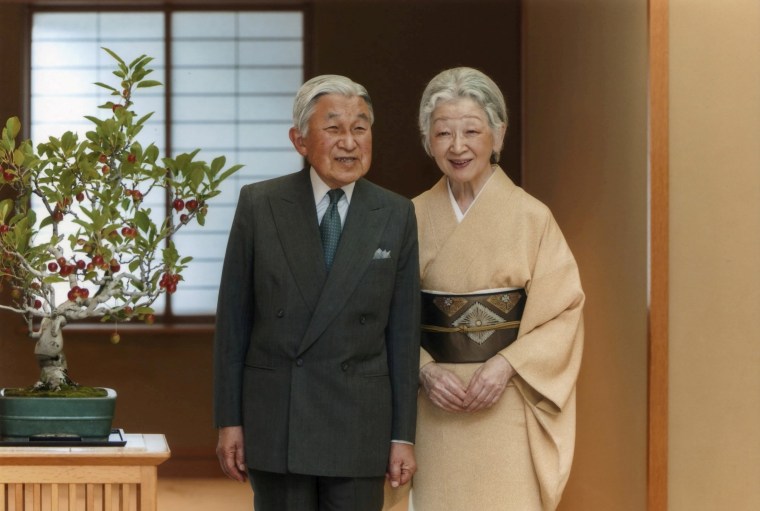 Akihito also expressed concern that Japan's traditional two-month mourning period in the event of his death would bring society "to a standstill."
Born in 1933, Akihito was heir to Emperor Hirohito, in whose name Japan fought World War II. He ascended to the throne in 1989.
After Japan's defeat in World War II, the role of the emperor — once revered as a "living god" — became symbolic and mainly involved presiding over important Shinto religious rituals and various state and public functions.
Akihito is widely seen as transforming the role further by bringing the family closer to the public through his visits to victims of major natural disasters.
Immediately after the broadcast, Prime Minister Shinzo Abe told reporters that the issue would be considered "properly."
"The fact that the emperor spoke directly to the public, I take this very seriously," Abe said. "In terms of the emperor's duties, considering his age and the weight of his burden, I deeply feel for his majesty's anxiety and I feel we need to properly think what we can do."